Westerly Canteen, In Residence at Troutbeck, Through January 2023 Lead Image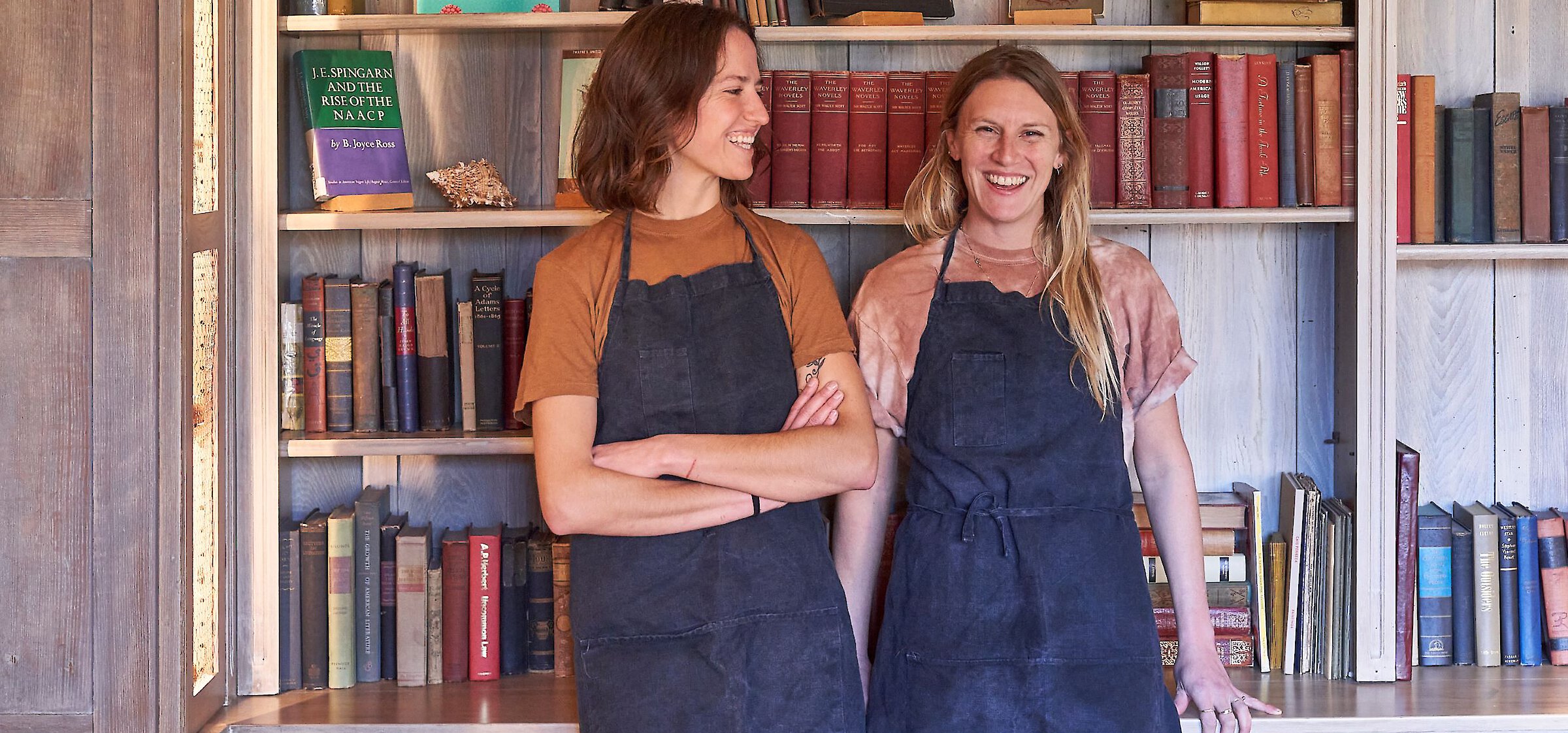 Westerly Canteen, In Residence at Troutbeck, Through January 2023
We are so pleased to announce that Chef Molly Levine and farmer Alexandra Kaindl of Westerly Canteen will lead our celebrated culinary program this winter.
Westerly Canteen's menus are inspired by years of cooking in California, the aperitivo tradition in Italy, the cave á mangers (wine bars) of France, and the growers of our food here in the Hudson Valley. Expect menus to reflect these playful, celebratory traditions in an honest, unpretentious manner.
For the last year and a half, Troutbeck has hosted exceptional visiting chefs (such as Amy Chaplin and Jonathan Wu) and leaders in the beverage industry (like Lee Campbell and Victoria James). Molly and Alex's presence is an extension of that ideal: offering our guests and staff new culinary perspectives that can enrich Troutbeck's offerings and creativity. Last summer, as "Neighbors In Residence", Westerly Canteen offered their plentiful, flavorful, highly seasonal food from their kitted-out 1971 vintage Airstream mobile kitchen at Troutbeck's Summer Fridays. Molly and Alex's residency here at Troutbeck over the coming months is an extension of that energy and dialogue. All menus and service offerings will result from Molly's creative leadership. Westerly Canteen's residency will start with Dinner — beginning Sunday, November 20 (with the exception of Thanksgiving), then extend to Lunch, In Room Dining and finally Breakfast.
Molly's menus will consist of bold, seasonal offerings, sourced impeccably from farms — such as Maitri (Amenia), Mx Morningstar (Hudson), Chaseholm (Pine Plains) and Grimaldi (Ghent) — in Troutbeck's vicinity, manifesting her Californian approach to our corner of the Hudson Valley. Opening menu available here. Guests may expect dishes such as Clams Escabeche Toast, pain de mie & clamaise; Broccolini with tonnato, pickled golden raisins & breadcrumbs; Chestnut Agnolotti + Tivoli maitakes, pine nuts & fried sage; and Porchetta + celery root, baby fennel, mustards & salsa verde. For dessert, Molly will collaborate with Troutbeck pastry chef Emma Isakoff on sweets that align with Westerly's savory offerings.
Molly's formative culinary years were spent at Alice Water's Berkeley farm-to-table bastion Chez Panisse, where seasonality and local sourcing are paramount. She brought this perspective to Martha's Vineyard beloved restaurant Behind The Bookstore and Carissa's in East Hampton. Farmer Alexandra Kaindl will support Molly in executing Westerly Canteen at Troutbeck, with a focus on expanding and building new relationships with our local farms in support of achieving a thriving ecological environment and in furtherance of Troutbeck's connection to nature and its community.
Troutbeck looks forward to introducing our guests to Westerly Canteen and to welcoming Molly and Alex's existing devotees to experience their food at Troutbeck.