Troutbeck Symposium 2022 Lead Image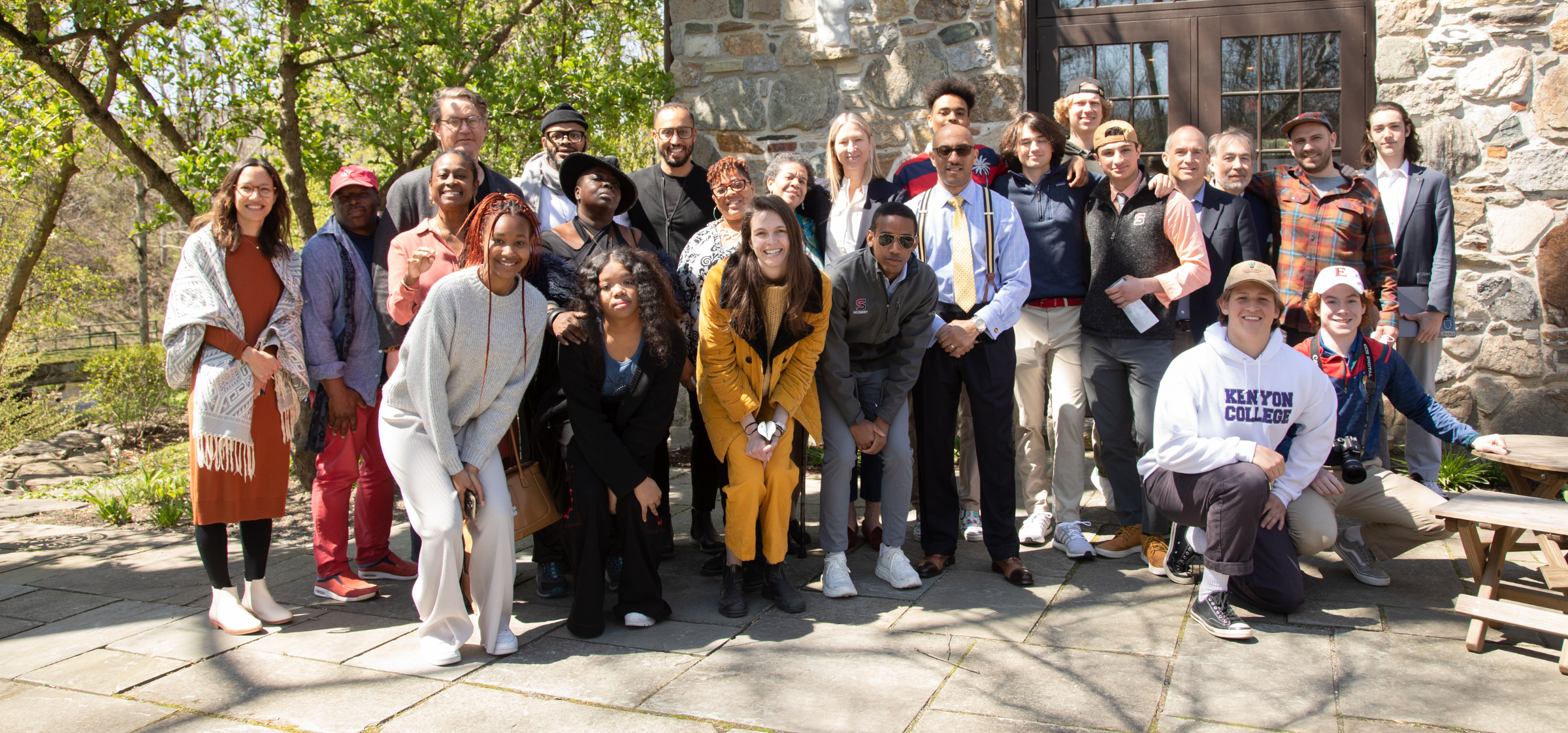 Troutbeck Symposium 2022
For the 2021-2022 academic year, students from nine community schools — public and independent, middle and high school — gathered at Troutbeck to share with our community the fruits of their year-long research projects, which examined both national and our region's diverse and nationally significant BIPOC (Black, Indigenous, and People of Color) contributions.
In partnership with Troutbeck — home to two seminal civil rights conferences that launched the NAACP and a retreat for many Harlem Renaissance writers and artists — the power of place was used to inspire the work of the students. Troutbeck was connected to the early American conservationist and trancendentalist movements. Owner Joel Spingarn was also an expert horticulturalist, creating the largest Clematis collection in the world with over 250 varieties. He was a board member of the Garden Club of America and the New York Botanical Garden while also supporitng African American horticulturalists. This history allows students and teachers to use the power of place to inspire them.
Over the course of the school year, students met to experience the Manor House and the grounds, to learn in a safe space where for centuries people gathered to collaborate, be open, have difficult conversations, and aspire to make the world a better place
Students, educators, Yale's Beinicke Rare Book and Manuscript Library, and other historians and historical societies partnered to research local stories — many directly connected to familiar national and local narratives. Some stories enhanced our nation's history, while others challenged it. A lot was uncovered, but those who participated learned just as much by what we didn't find. This work's authenticity and importance engaged professional historians, community stakeholders, and prolific artists — some of whom joined us at the Symposium.
Over the course of two spectacular days in late April, participants gathered for the Symposium and centered student work. The Symposium's decentralized approach allowed for a diversity of topics that involved traditional history, literature, sociology, economics, geography, art and architecture. Projects included documentaries, infor-graphs, sculpture, art and dance. While the full spectrum of the humanities was on display, we hope to include even more disciplines in the work explored by students.
Three distinguished guest speakers also attended the Symposium and were able to present their own work and comment on the work of the students. Artist Nona Faustine, author Dr. Hasan Kwame Jefferies, and Silas Munro commended the students on their work to uncover and shed light on untold narratives in our local and national history.
Learn more about the Troutbeck Symposium here.
Special thanks and gratitude to our partners & donors for the 2022 Troutbeck Symposium:
The National Parks Service, Salisbury Bank, Yale University - The Beinecke Library for Rare Books & Manuscripts, The Berkshire Taconic Community Foundation, The Upper Housatonic National Heritage Area, Jones Inclusive, The Wassaic Project, Parisi Management Group, Burlington Construction & Champalimaud Design.