The (Pool) Shop Lead Image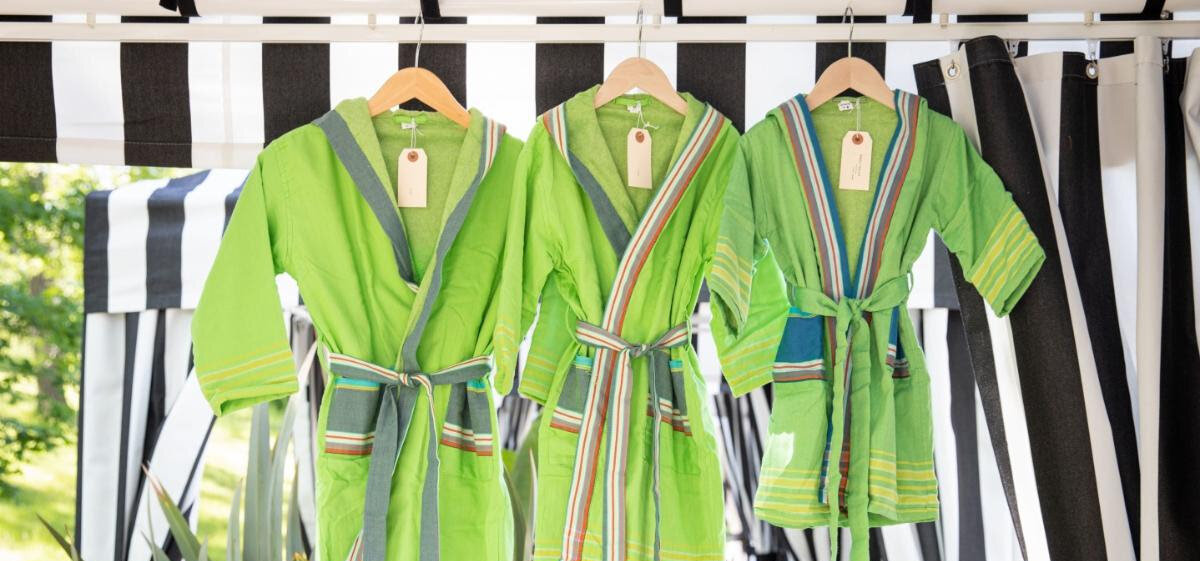 A Kikoy (or Kikoi) towel is a traditional African wrap or sarong. The towels are super absorbent and quick drying and can be worn as a sarong or a wrap in the evening.
Made in Kenya, our Beach Kikoy Towels are 100% cotton and come with a perfect pocket for your phone and keys ($65.00 each).
The children Kikoy Towel Bathrobes are also 100% cotton and come in sizes S ($55.00), M ($65.00) and L ($75.00).