Recipe of the Moment Lead Image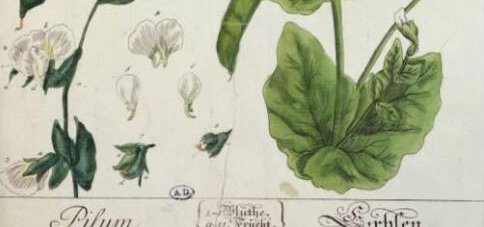 Recipe of the Moment
Warm Salad of Peas and Ramps with Mint, Basil, and Lemon By Chef Gabe McMackin
Ingredients
4 cups shelled English peas and/or sugar snap peas, strings removed
¼ cup mint leaves, picked
¼ cup basil leaves, torn
Zest of 1 lemon, zested on Microplane grater
4 cups ramp leaves sliced crosswise (keep the bulbs in the ground if you are picking them yourself)
Salt, pepper, and olive oil, to taste
Instructions
Bring a pot of water to boil, salt it generously, then drop the peas in for just a few seconds (up to 30) until the color is set and they are still crunchy. Transfer peas to a bowl of ice water, and cool thoroughly, then drain.
Warm a saute pan or a small pot over medium heat. Add ½ cup water until it steams and starts to boil. Add the peas, toss and season with salt and pepper. (There should be enough water to steam the peas gently but not so much that it gets soupy.)
Add the ramp leaves, toss until they start to wilt and change color and then immediately remove from the pan.
Add the lemon zest, olive oil, basil and mint, toss and season to taste. taste it for seasoning.
Pea, Plate from "Herbarium Blackwellianum" by botanical illustrator Elizabeth Blackwell (1757)