Recipe of the Moment Lead Image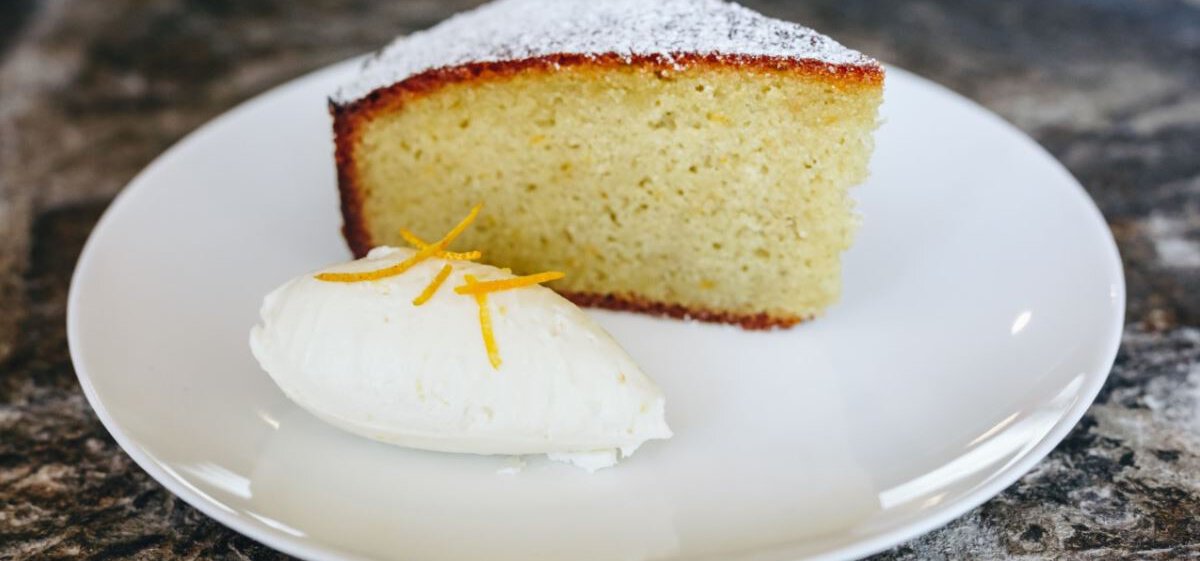 Recipe of the Moment
Orange Olive Oil Almond Torte
For the cake
Eggs 8 each
Sugar 1 Cup
Orange Juice ¼ Cup + 2 Tablespoons
Zest of 1 orange
Olive Oil 1 Cup
Vanilla 1 Tablespoon
Amaretto (optional) 1 Tablespoon
 Almond flour 4 Cups
Baking powder 1 ½ teaspoons
Baking Soda ¾ teaspoon
Salt ¾ teaspoon
For the syrup
Orange Juice ½ Cup
Sugar ½ Cup
Instructions
Though you may use a stand mixer to make this recipe if you'd like, it is not necessary and can easily be made by hand.
Pre-heat your oven to 350° and grease a 9" spring-form pan. You may also use a deep cake round, just make sure to line it with parchment paper and grease it well.
In a bowl, combine almond flour, baking soda, baking powder and salt, and mix together till evenly blended. Set aside.
In a separate bowl, combine eggs and sugar and whisk until fully blended together, 1-2 minutes.
To your egg and sugar mixture, add your orange juice, orange zest, vanilla extract and amaretto (should you choose to use it) and whisk together until fully combined.
While continuing to whisk your wet ingredients, slowly pour in your olive oil and continue to whisk until fully blended into the wet mixture.
Once your wets are combined, add your dry mixture on top of the wets and fold in using a spatula until fully combined and no dry clumps remain.
Pour your batter into your cake pan and bake for 1 hour or so.
While the cake is baking make your syrup: In a small pot, combine your ½ cup orange juice and ½ cup sugar and cook on medium heat till the mixture just simmers and the sugar is completely dissolved. Once the sugar is dissolved, remove from heat and set aside.
To test if the cake is done gently shake the cake pan and check if the center set. It should not jiggle. The cake will be a dark brown shade when fully baked.
Once the cake is done and pulled from the oven, set aside to cool about 5 minutes before pouring your orange syrup over top the cake. Let the cake continue to cool completely, another 2-3 hours or so, before serving. Serve with a dollop of lightly sweetened whipped cream or whipped ricotta.