Private Events, Off-Sites & Retreats at Troutbeck Lead Image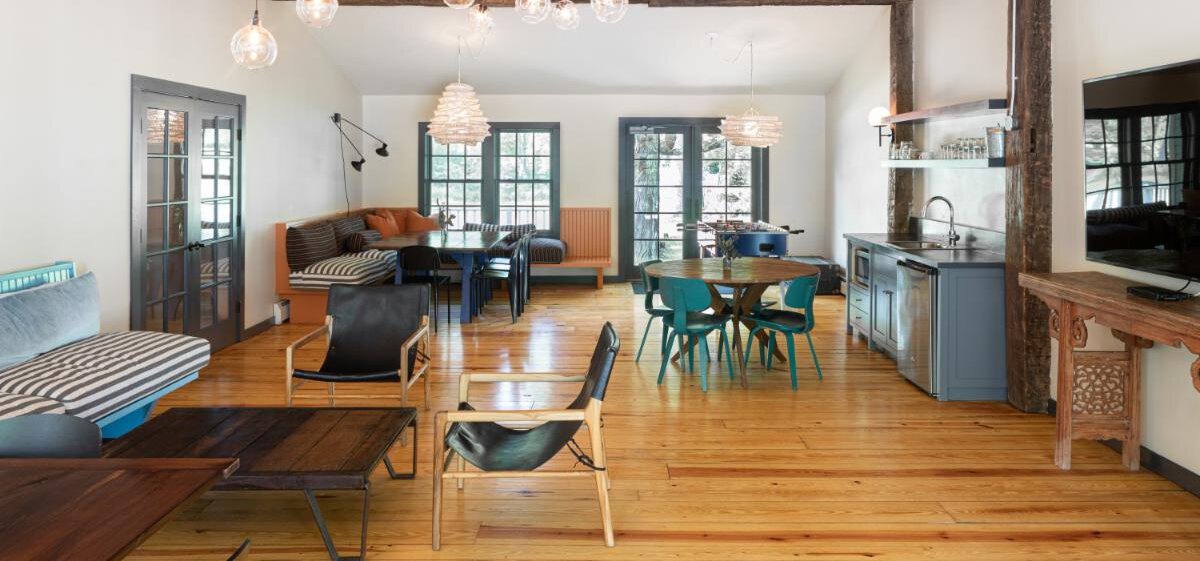 Private Events, Off-Sites & Retreats at Troutbeck
Host your private event at Troutbeck!
Lodge as a private group in your own building, check-in / check-out remotely, dine privately on this, our already secluded 250+ acre estate. Bring spouses, bring children. We can arrange programming for all. Full details of what your group can expect, here.
Private takeover of: Century Lodge, Century Annex or Garden House
Private gatherings and meals in either The Ballroom, The Gallery, The Sunroom, or The Barns
Tennis, Fly-Fishing Lessons & Excursions, Falconry, Foraging, Yoga, Tai Chi, and more...
How about exclusive access to a private Tom Fazio golf course?
A reminder that all of our public areas have HEPA/UV air filtration. A full overview of our COVID response and protocols can be found here.