Our Friends + Neighbors: Tom's Granola at Troutbeck Lead Image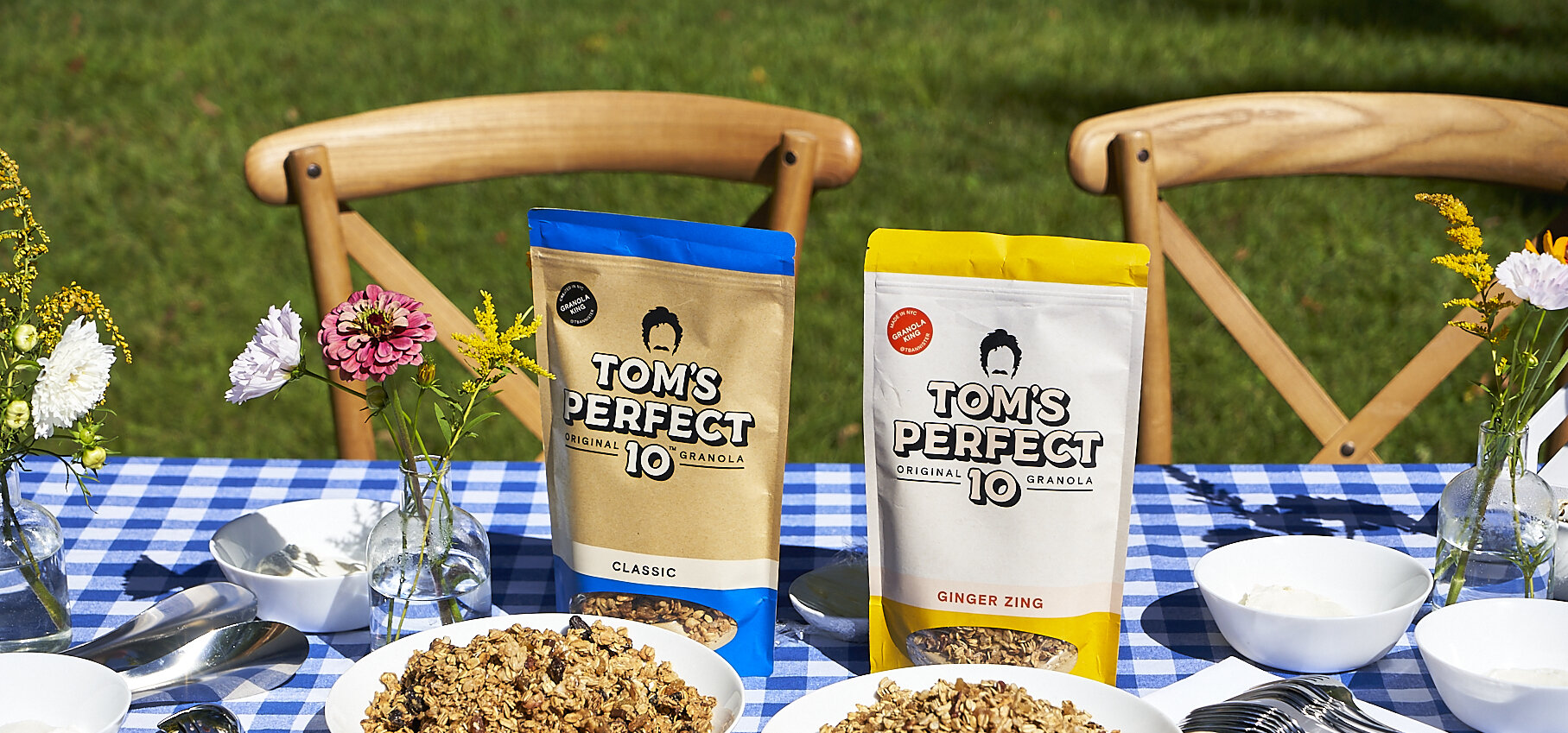 Our Friends + Neighbors: Tom's Granola at Troutbeck
A celebratory brunch for Members Tom Bannister and Eva Chen's granola
During the pandemic, when not juggling their busy careers and three young children, Troutbeck Members Tom Bannister and Eva Chen were bonding over granola. Tom, a seasoned advertising director, embraced his love of the healthful rolled oats and began crowdsourcing flavor feedback via their enormous social media following. The result is Tom's Perfect 10, a suite of flavors some of which are only available for one month.
Our friends down the road at gorgeous Ten Mile Distillery provided Bloody Marys with their Listening Rock Vodka and Gin Fizzes of their Sinpatch Gin. Maitri Farm — our friends down the other road — provided the flowers, which made it a family affair and a great way to begin Labor Day weekend at Troutbeck.
...Oh, and though Tom's Perfect 10 has a waitlist of thousands for some flavors, we've got a few available right here at Troutbeck's Shop.
Supporting Images