Introducing: Benton House Lead Image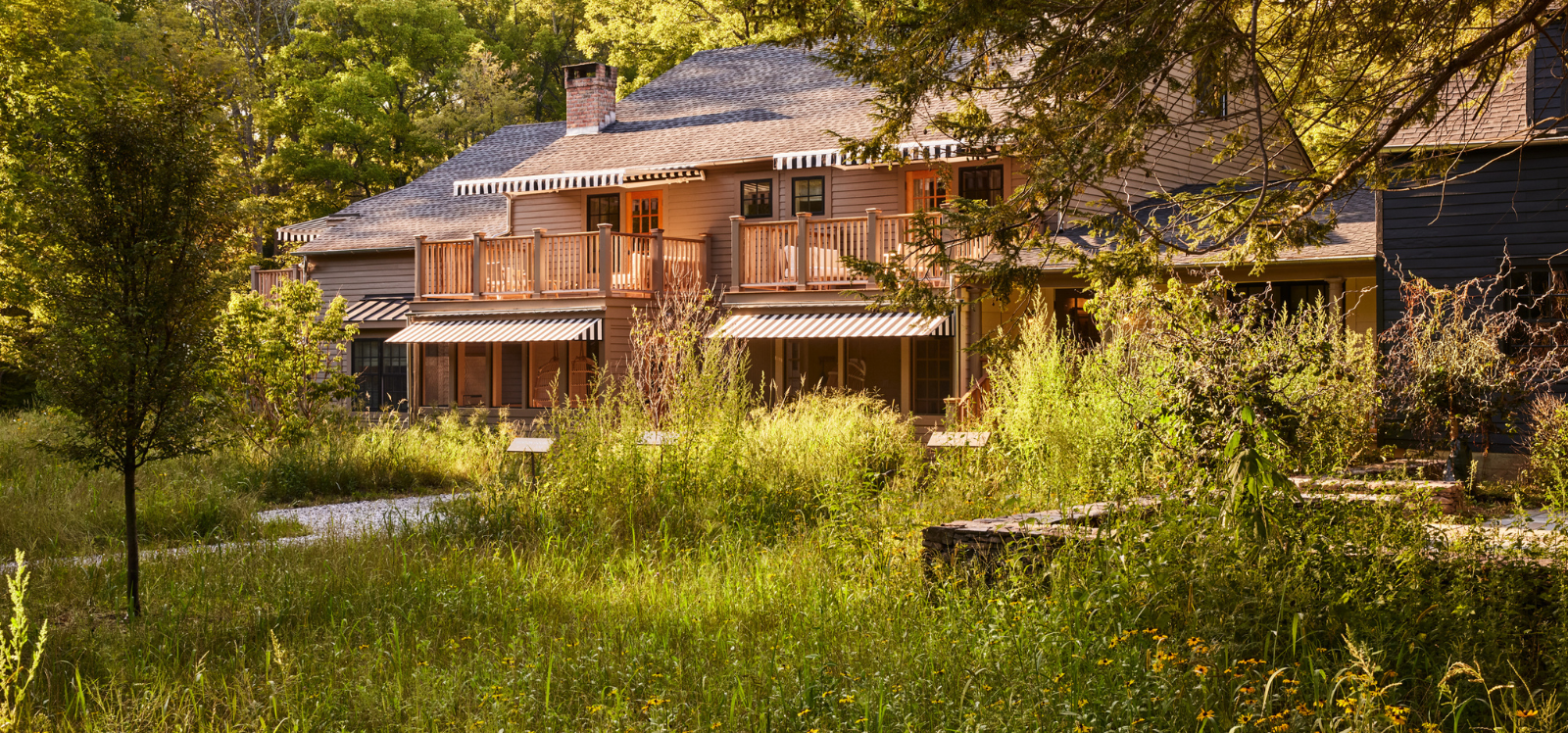 Introducing: Benton House
Troutbeck Debuts Benton House: 13 Newly Renovated Guest Rooms
We at Troutbeck are so pleased to announce the opening of Benton House: 13 newly renovated guest rooms, each with private outdoor space. Set in a bend of the Webutuck River, six ground floor rooms enjoy direct access through individual and private porches—screened in summer and glass-enclosed in winter, providing secluded living spaces that offer a suite-like feel. Upper floor guest rooms boast private terraces, comfortably appointed, with bucolic views of the river and abundant natural landscape.
Supporting Images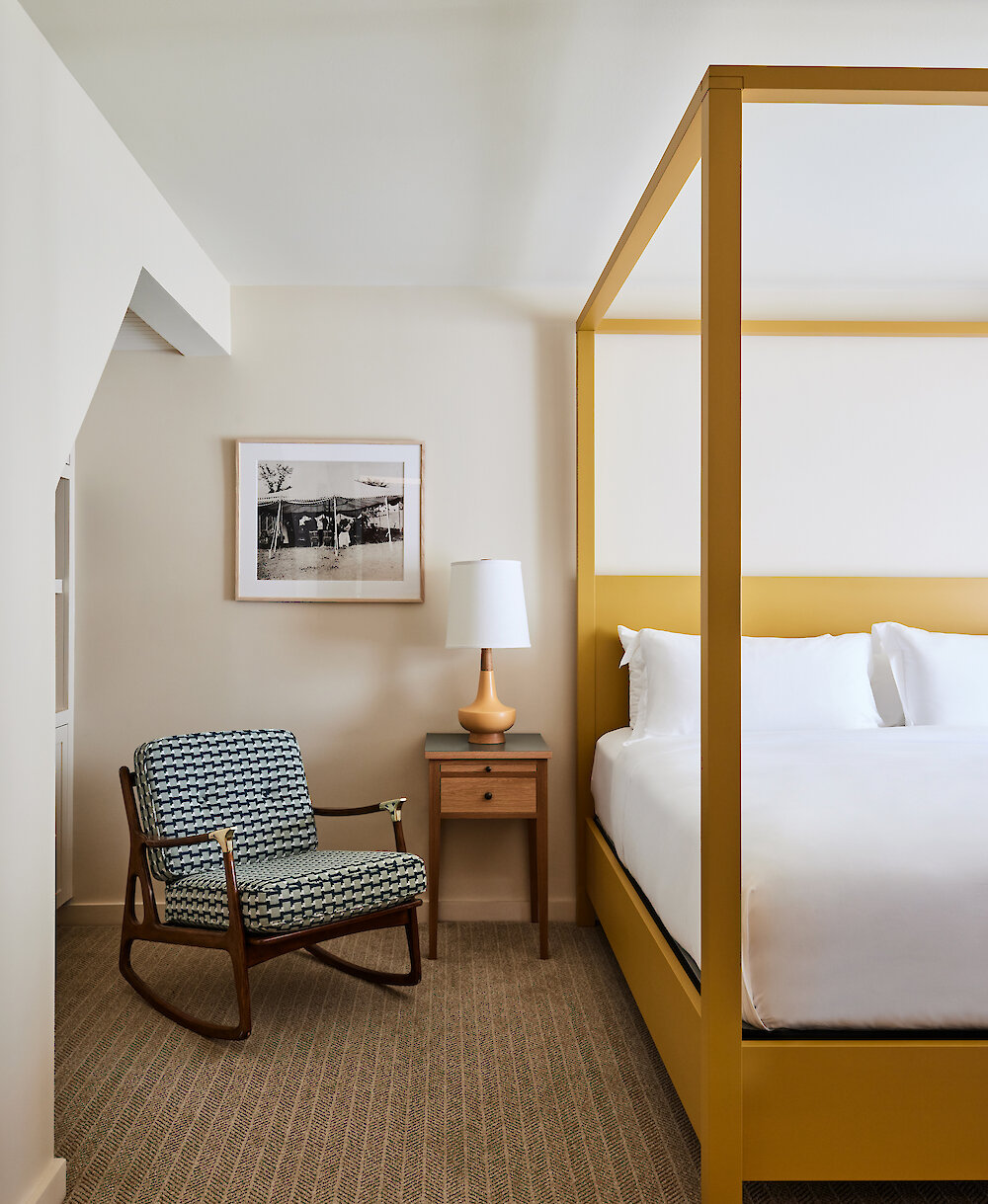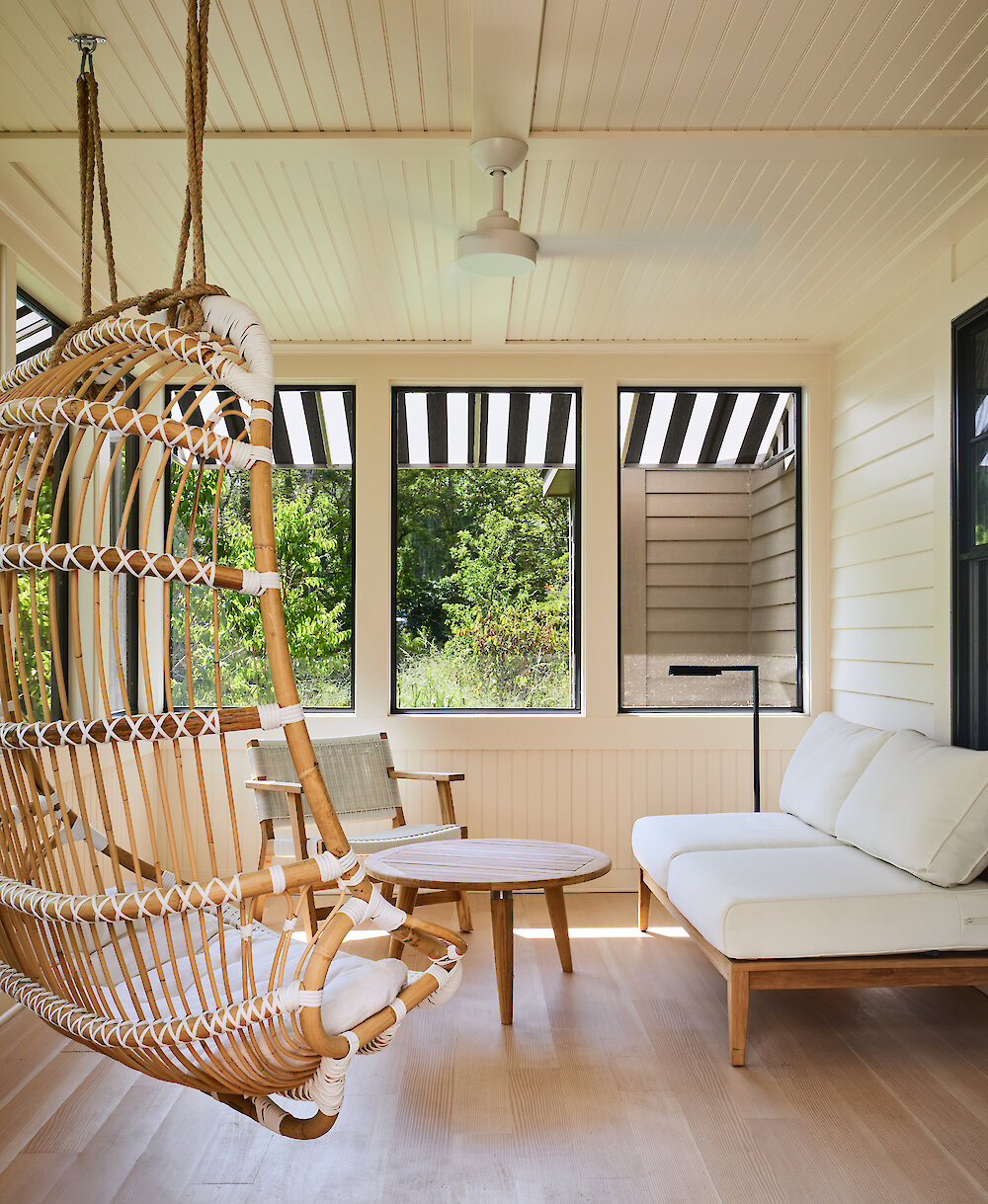 Champalimaud Design, the New York based design firm responsible for our guest rooms and Manor House interiors, applied here again that same residential mindset that characterizes Troutbeck, by incorporating grass cloth wallpaper and subtly patterned textiles, which include plaids and stripes from Brooklyn-based textile designer Rebecca Atwood. Lighting design was provided by Charlie Dumais of Dumais Made (Bantam, Ct). Anchoring these gracious rooms, famed furniture maker Ian Ingersoll (Sharon, Ct) provided bespoke king-sized four post beds finished in saffron and navy, natural grained bedside tables and desks to Champalimaud spec. As with the rest of Troutbeck, Benton House rooms have a timeless, curated and collected feel spanning Shaker to the mid-century.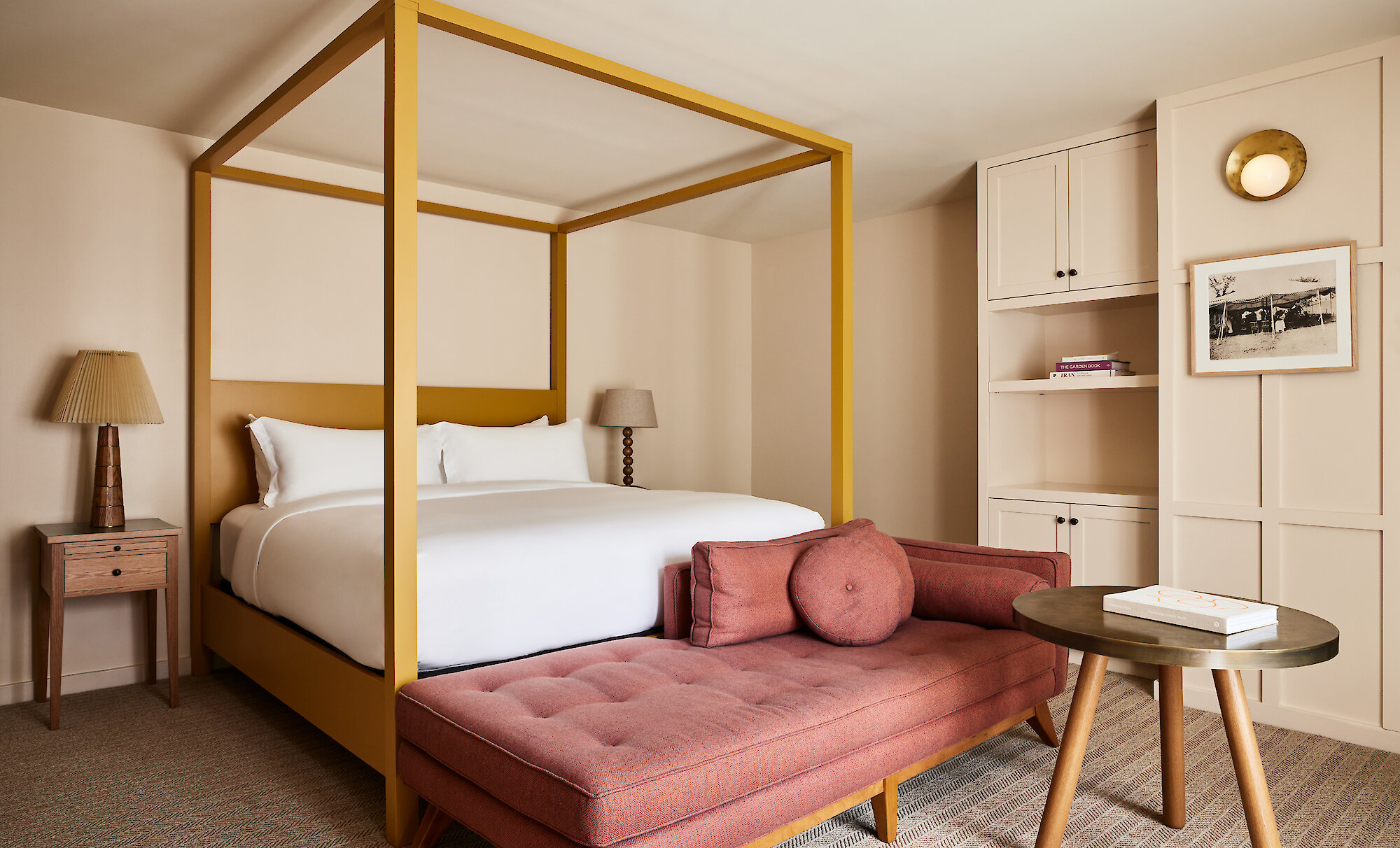 Five fixture bathrooms with radiant heated floors, classic fireplace benches, upholstered window seats, hanging basket chairs, classic black and white striped awnings are a few of the nuanced features available in these rooms that offer options and comforts to please the savviest of travelers.
Supporting Images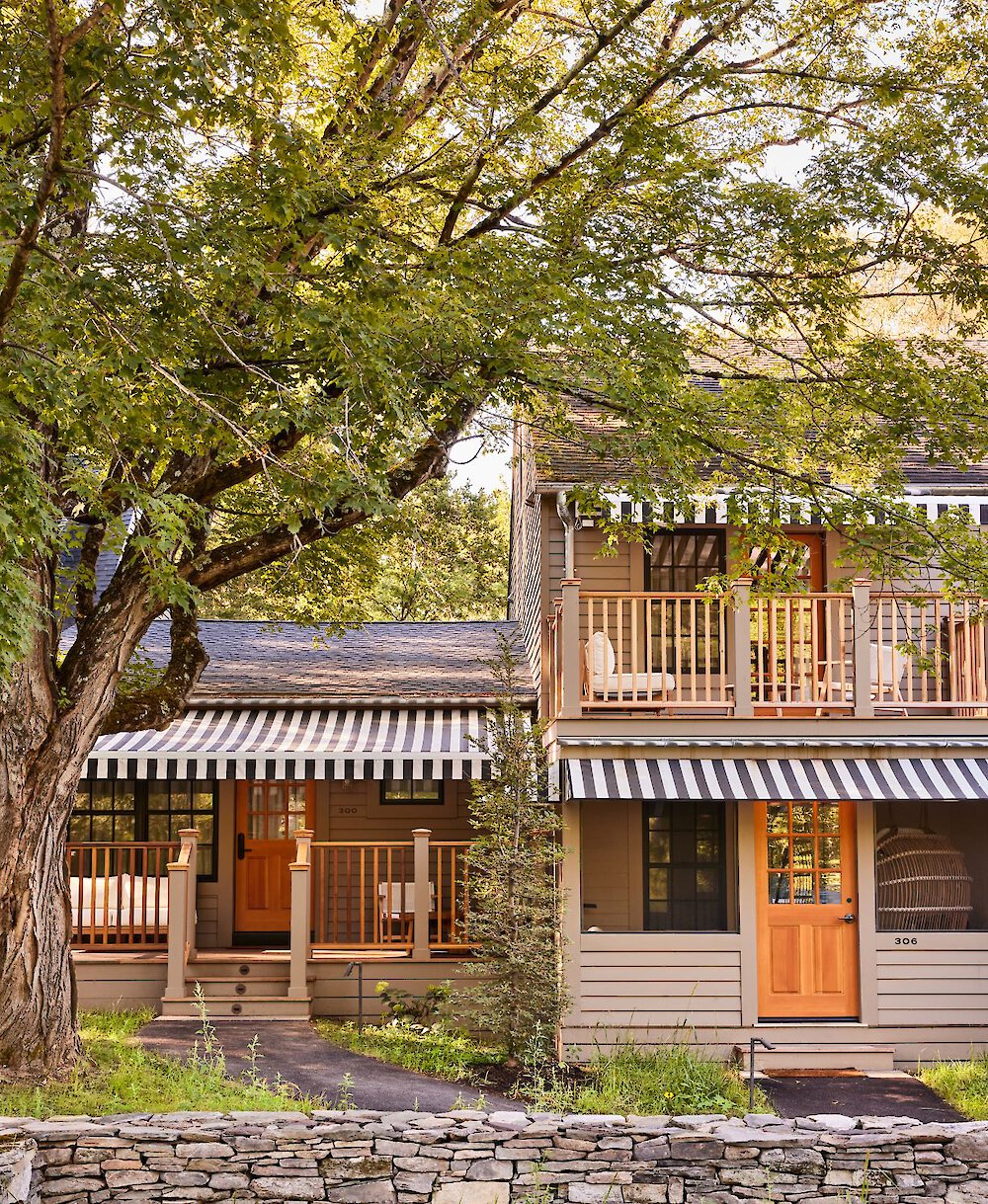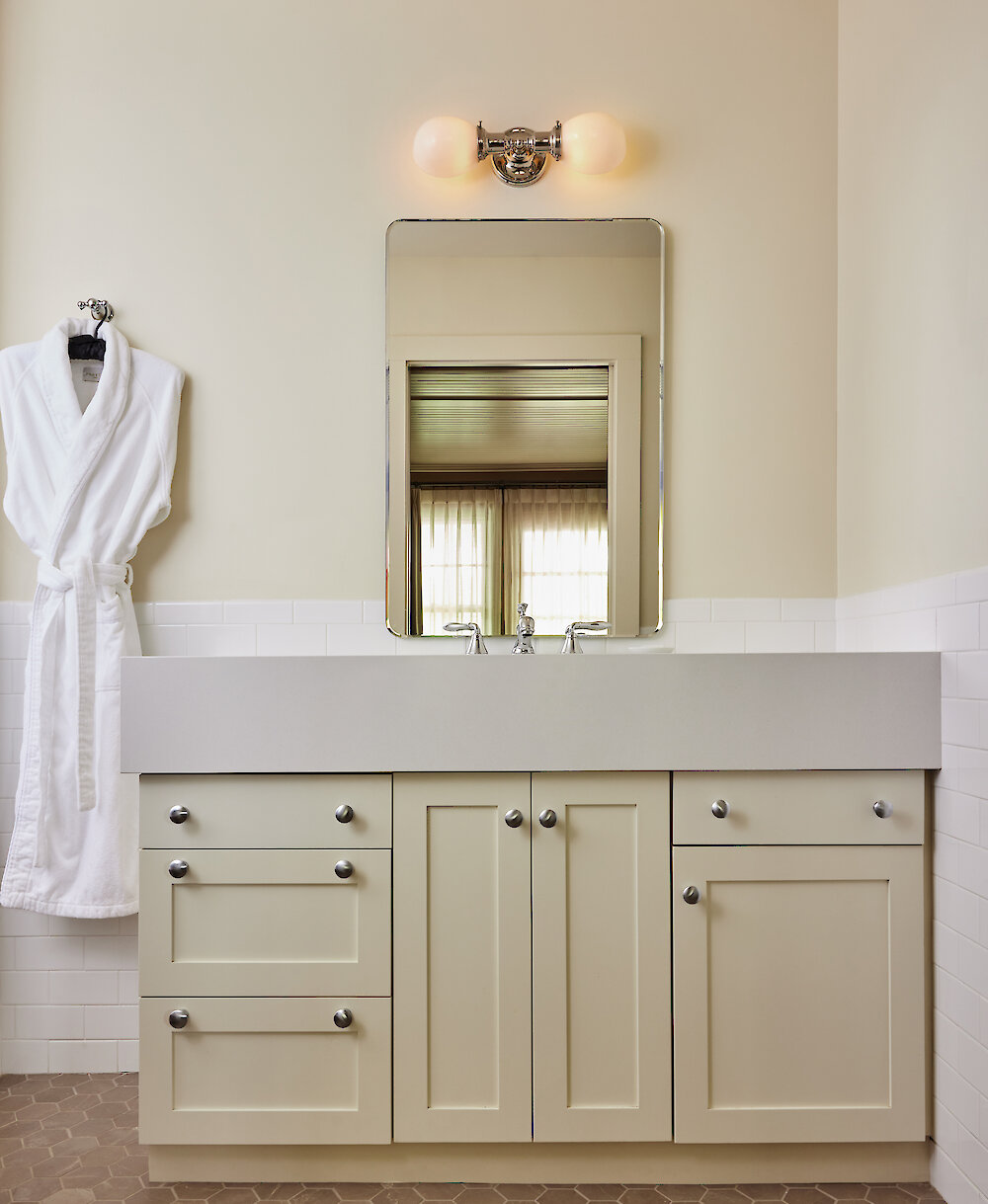 "Benton House is very much an expression of an ideal. Summer evenings or quiet mornings spent in comfort on a balcony, or a screened porch. The guest rooms are tranquil and exceptionally comfortable. Each is a bit of a hideaway, to be productive, to reset, or to travel with friends. We're very pleased with how this renovation has brought Benton into line with the overall feeling of inhabiting Troutbeck" said Anthony Champalimaud, Managing Partner.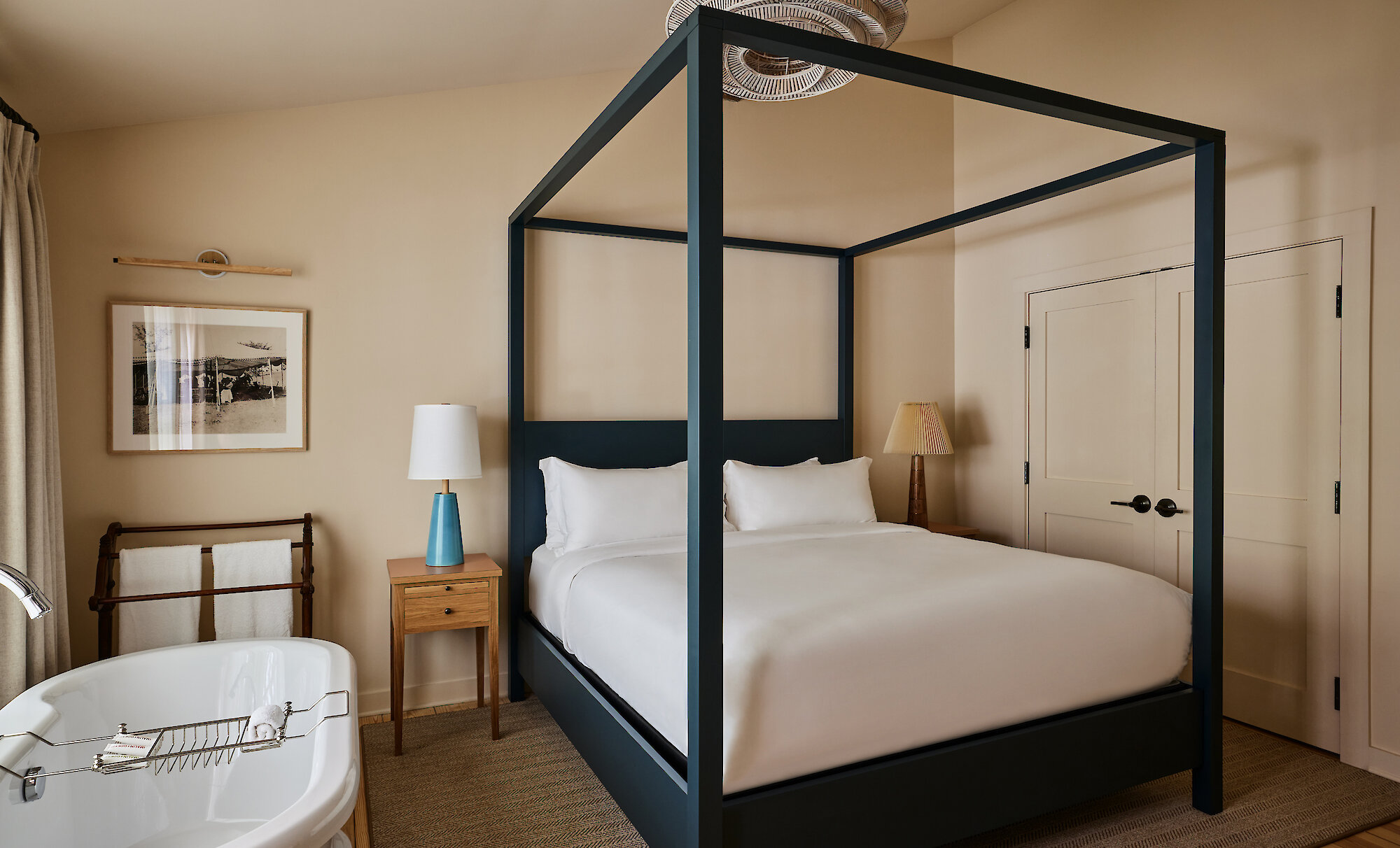 Benton House's architecture is by Hart Howerton (New York) in collaboration with John Kinnear, AIA. The landscape design, which integrates indigenous Hudson Valley grasses and wildflowers to seamlessly blend Benton House with Troutbeck's curated native landscape, is also by Hart Howerton, with planting and horticulture by Deborah Munson.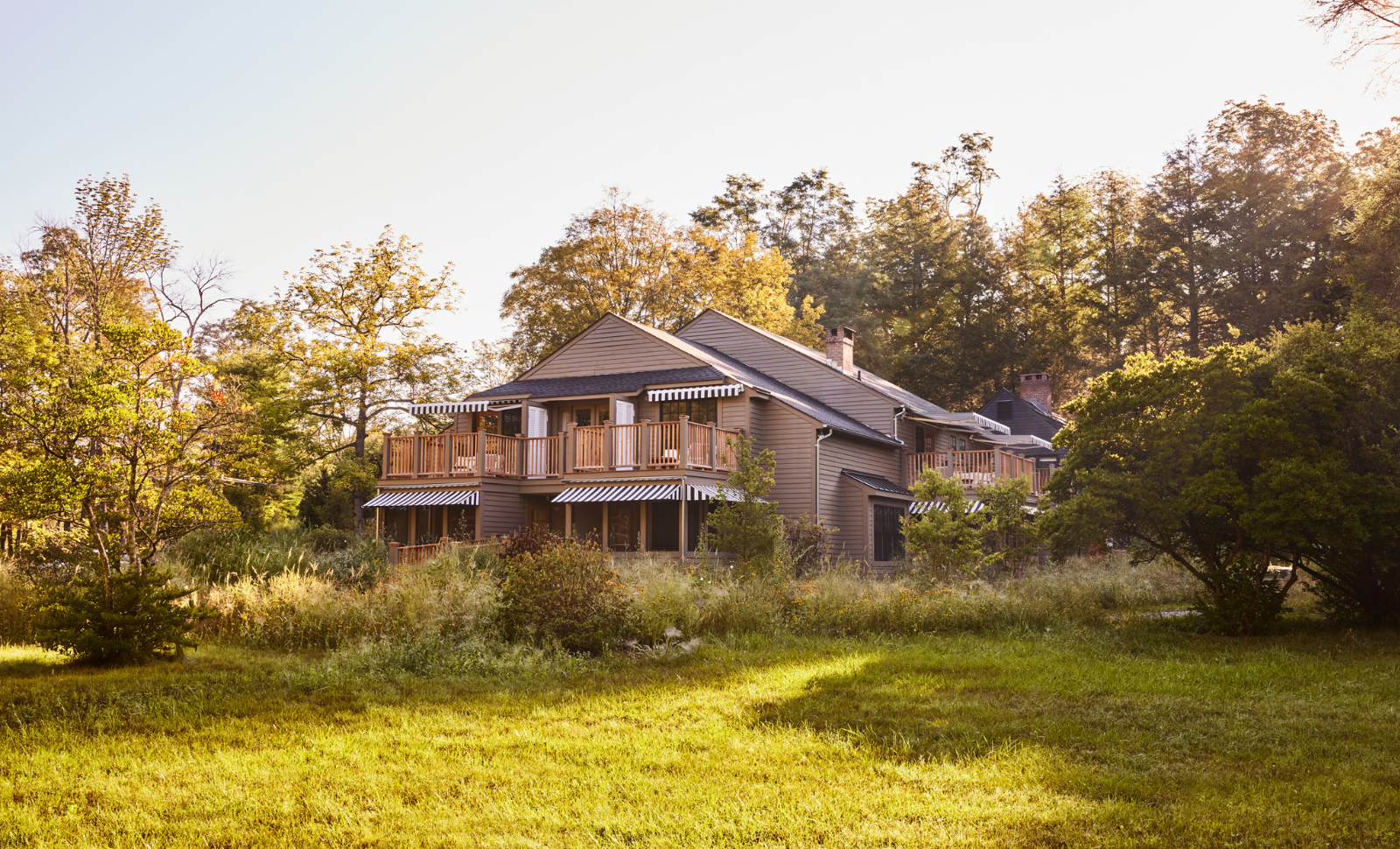 Benton House is connected to the historic Benton Cottage, which was built in the late 19th century as wedding present to the late Charles Benton. The cottage includes three ensuite guest rooms (four bedrooms) a living room, dining room, kitchenette, bluestone terrace and a private fenced in back yard. Benton Cottage is in high demand for family and group accommodations, offering guests privacy and seclusion in addition to the services and amenities of a luxury hotel.
All imagery by Nicole Franzen