HOT BLOODED BY MICHAEL HAMBOUZ Lead Image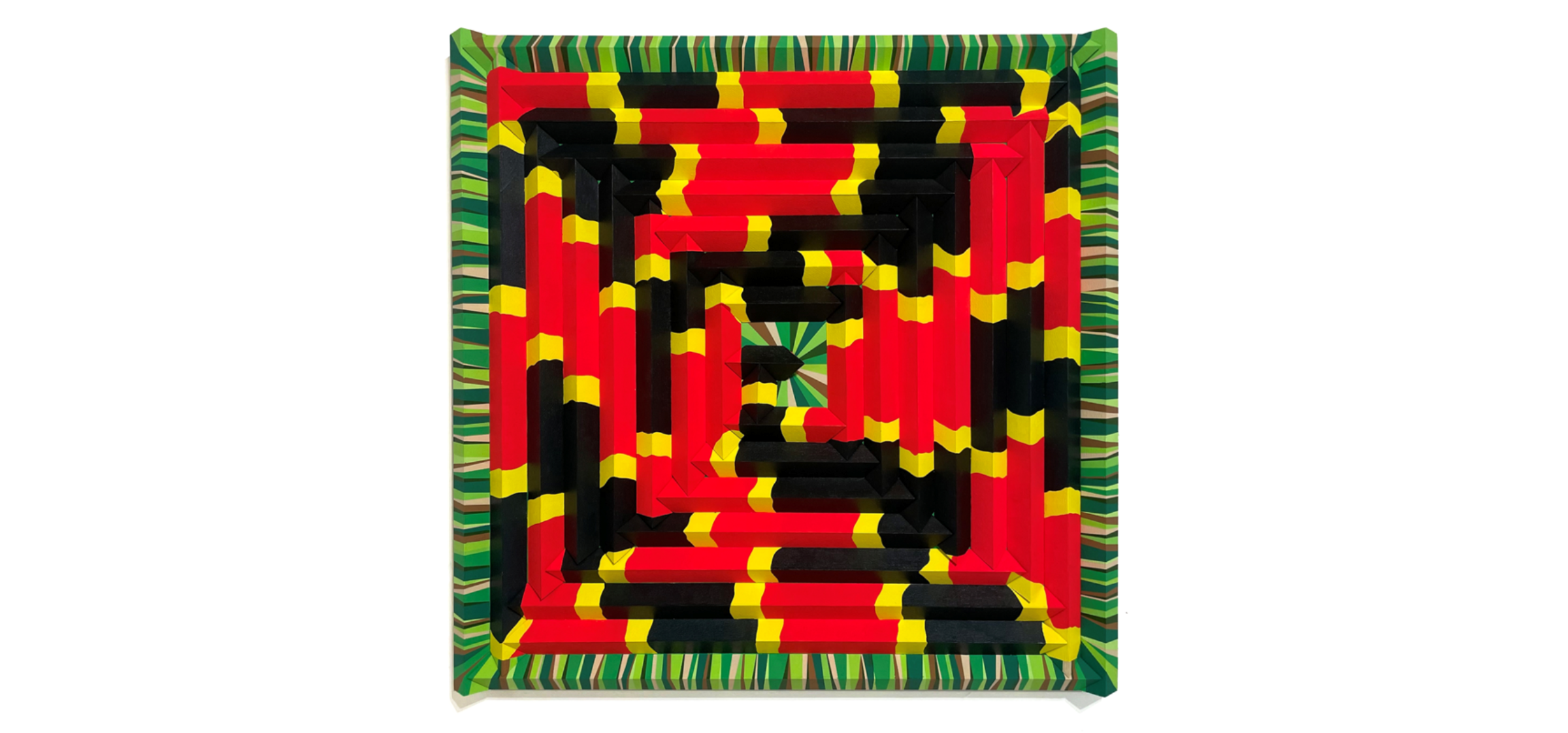 HOT BLOODED BY MICHAEL HAMBOUZ
Troutbeck was pleased to present in partnership with the Wassaic Project: Hot Blooded by Michael Hambouz, a solo exhibition curated by Will Hutnick
Hot Blooded featured a selection of two-dimensional and three-dimensional chromaesthesia-influenced paintings from 2016 to the present. The work experiments in form and color - created under the guidance of music - to process bouts of loss and self-reflections on cultural identity.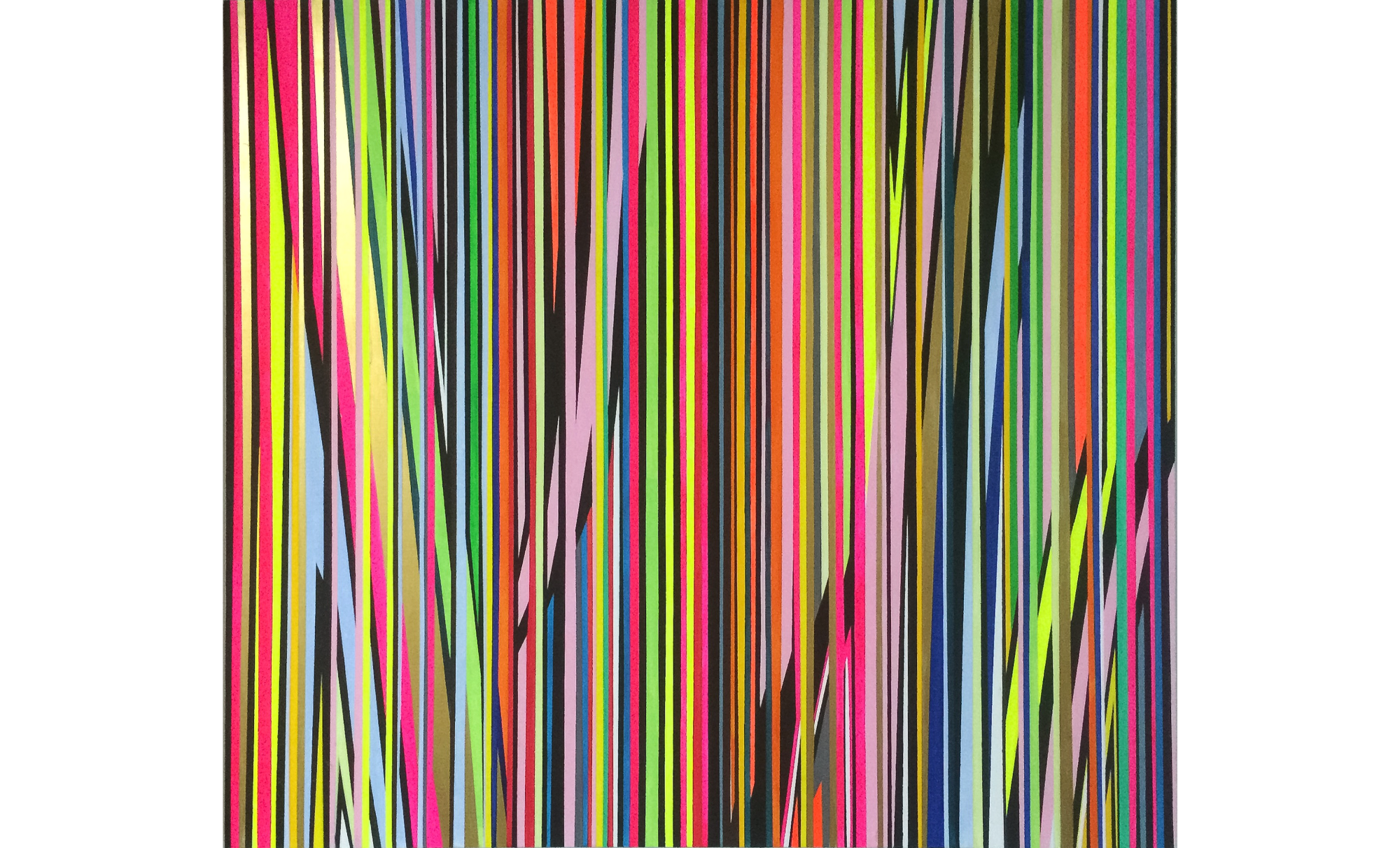 "Music can move us to the heights or depths of emotion. It can persuade us to buy something, or remind us of our first date. It can lift us out of depression when nothing else can. It can get us dancing to its heat. But the power of music goes much much further. Indeed, music occupies more areas of our brain than language does—humans are a musical species."- Oliver Sacks, Musicophilia
"Early one morning in February of 2000, I was en route to a substitute teaching gig in my hometown of Niles, MI - a "transitional" job post-undergrad that haunted my waking life, and on occasion, my dreams too - when I was t-boned on the driver's side of my boat of a Buick Century by a student traveling at 85 mph. The car radio was tuned to local classic rock station WAOR, and unseen forces determined that Foreigner's 'Hot Blooded' would be the soundtrack to my entire-life-flashing-before-my-eyes/near-death-experience. When I opened my eyes, my legs were dangling in open-air where the front half of my car once stood, my ribs were cracked, and Foreigner blessed this mess with three more choruses of 'Hot Blooded' in unison with the perpetual sustained bleating of my car horn…both of which I could not turn off. On March 3rd, 2000, I received a meager insurance check for my totaled car, cashed it, started packing my bags, and without an apartment or job awaiting me, I headed to New York City to pursue my art career: 23-years ago to the day. This traumatizing moment was in fact a necessary catalyst, setting me on my true destined path. As a humbling reminder of my fortune, I still see strobed flashes of the incident each time I hear that song."- Michael Hambouz
Supporting Images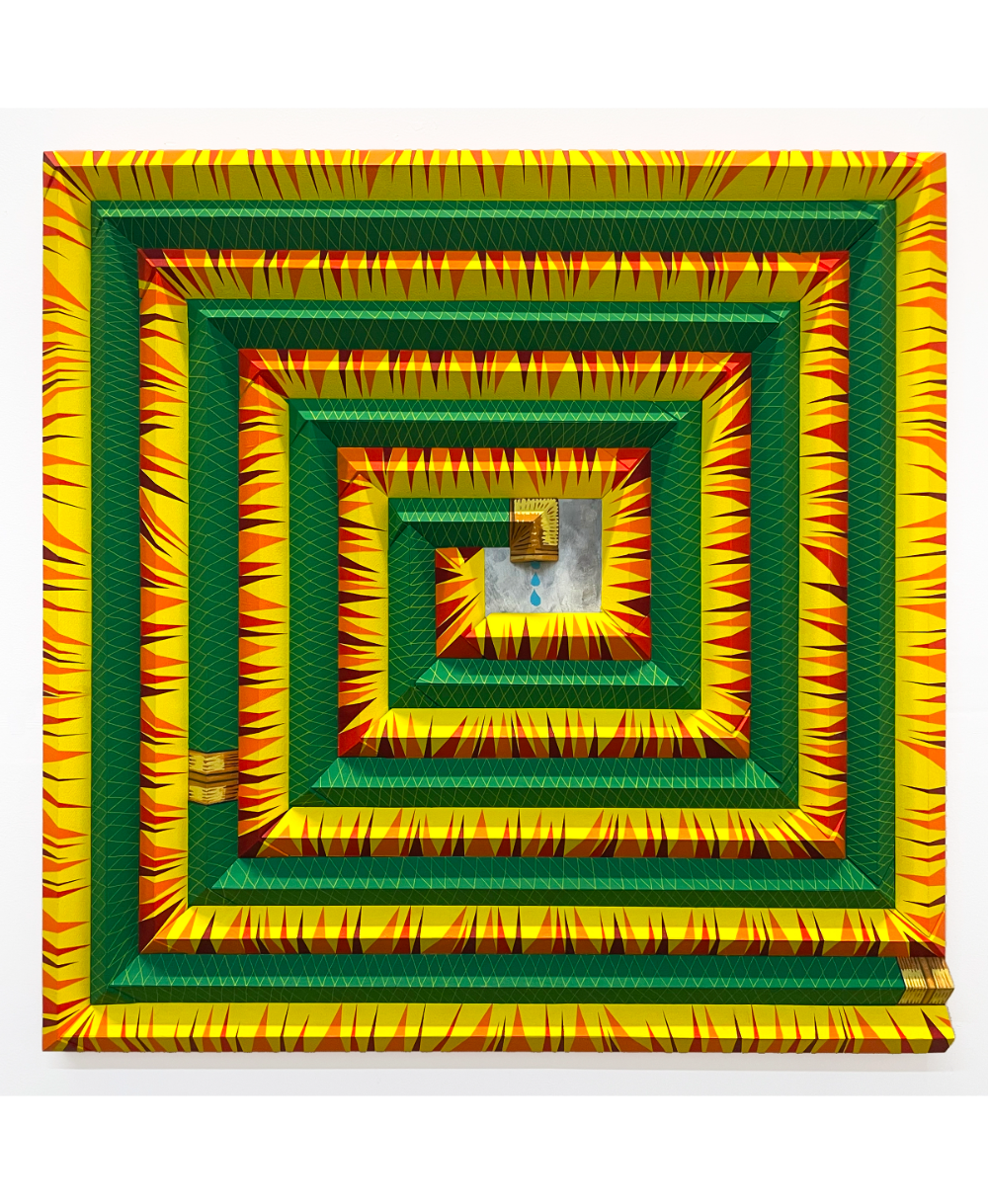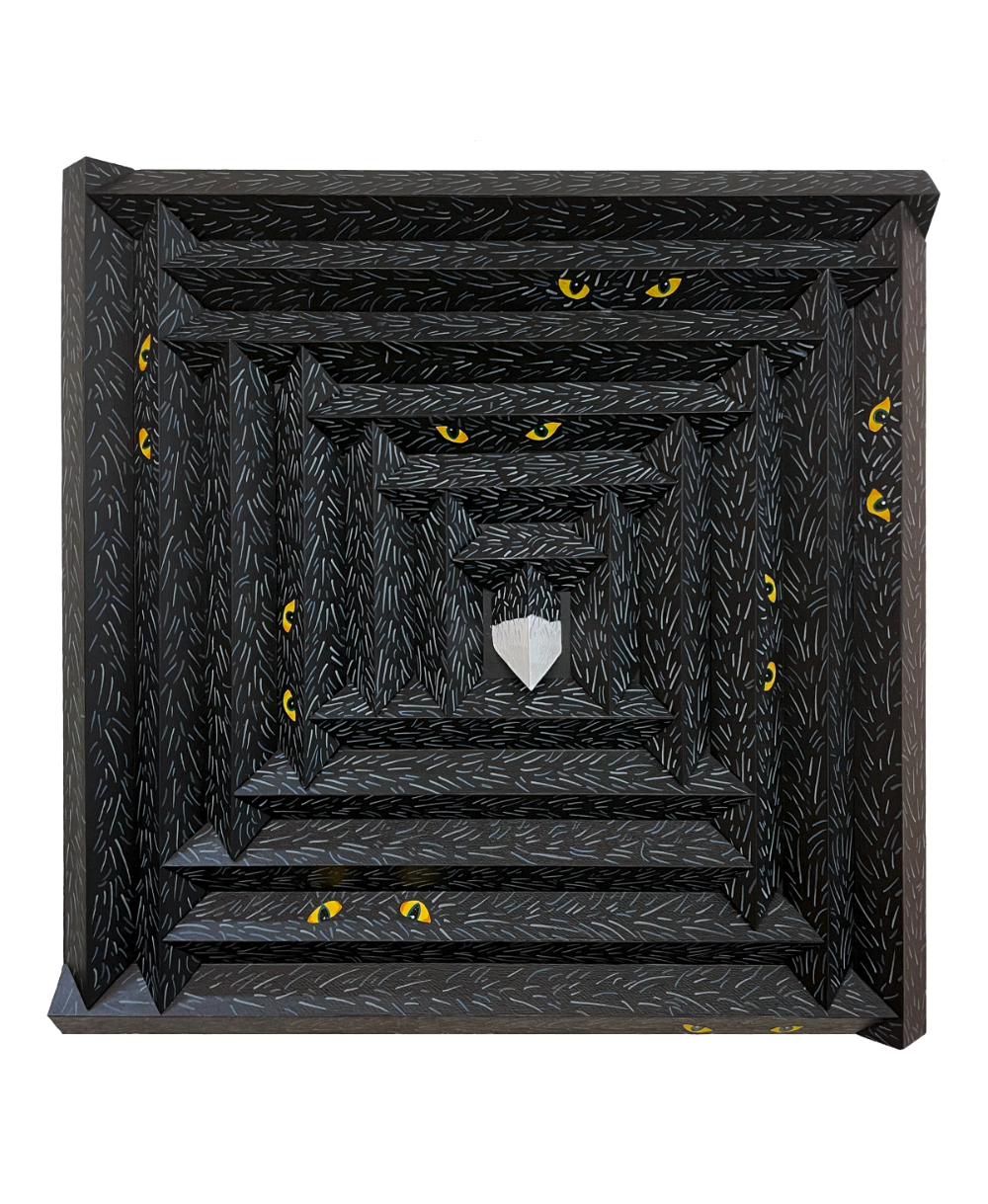 Michael Hambouz (b. Niles, Michigan, 1977) is a first-generation Palestinian-American multidisciplinary artist, multi-instrumentalist musician, and independent curator based in Brooklyn, NY. Solo/two-person exhibitions include: Future Fairs with Talia Levitt (NYC), Brooklyn Academy of Music with Michael O'Shea (NYC), chashama (NYC), Kayrock (NYC), The Krasl Art Center (St. Joseph, MI), 3S Artspace (Portsmouth, NH), and a 20-year survey exhibition at Antioch College (Yellow Springs, OH) in 2018. Select group exhibitions include: The National Arts Club (NYC), Andrew Edlin Gallery (NYC), IPCNY (NYC), GROWROOM//SHOWROOM (NYC), Paradice Palase (NYC), Standard Space (Sharon, CT), Dominique Gallery (Los Angeles, CA), Northern-Southern (Austin, TX), Eve Leibe Gallery (London, UK), The Centre for Contemporary Printmaking, (Bangor, N. Ireland), and Wassaic Project (Wassaic, NY). His art and curatorial work have been featured in Artnet News, Arts in Square Magazine, Create! Magazine, Design Milk, Hyperallergic, and Vice. His work resides in the collections of Antioch College, Memorial Sloan Kettering Cancer Center, NYU Langone Medical Center, Niles History Center, and Fidelity Corporate Art Collection.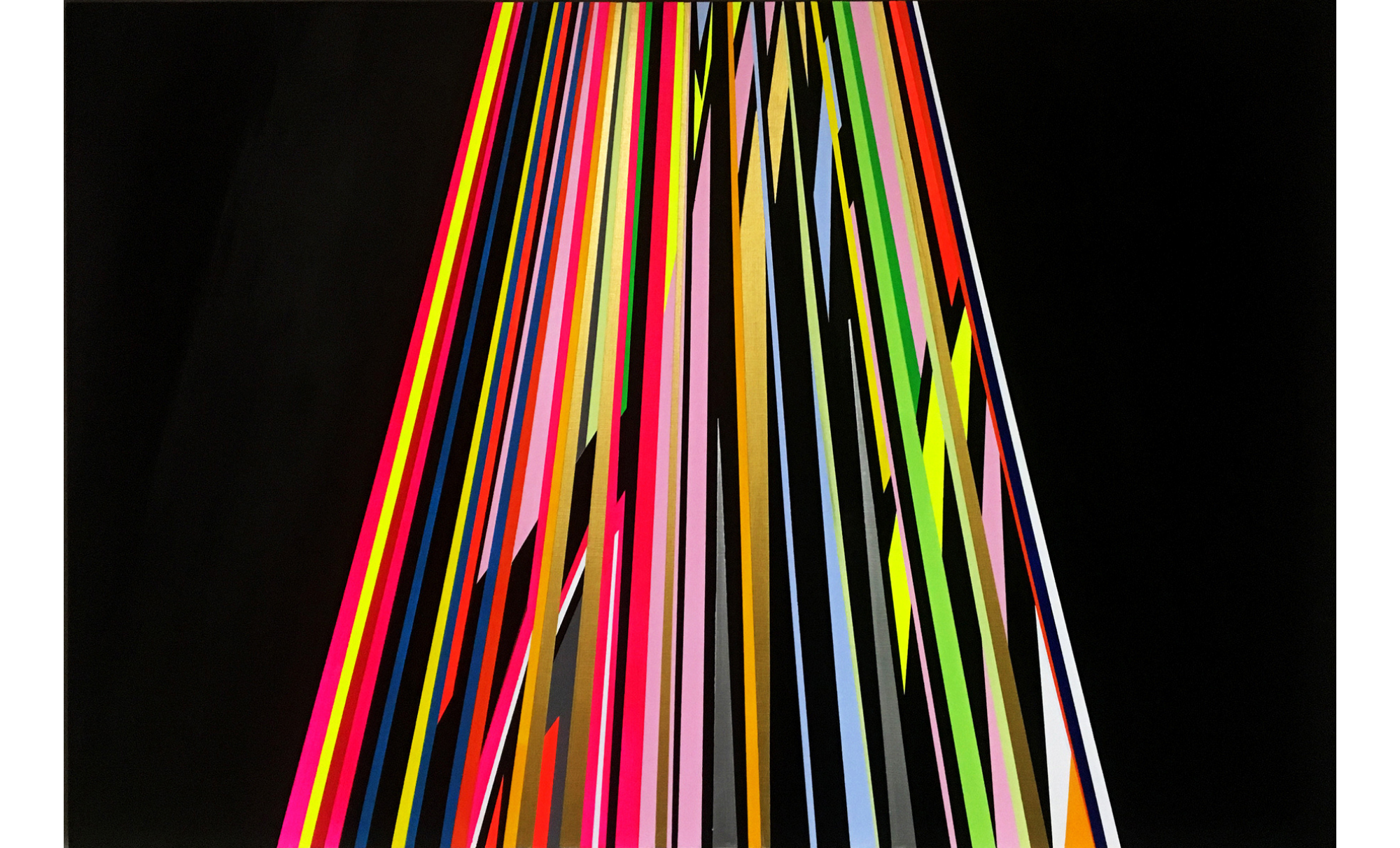 images in order:
- Michael Hambouz, S in the G, 2022, Acrylic, flashe and gouache on multidimensional panel, 36 in x 36 in x 3 in
- Michael Hambouz, Which Witch?, 2016, Flashe and enamel on panel, 36in x 40in
- Michael Hambouz, Current Mood, 2022, Acrylic, flache, and gouache on multidimensional panel, 36 in x 36 in x 3 in
- Michael Hambouz, Night Time, 2023, Acrylic and gouache on multimensional panel, 24 in x 24 in x 3 in
- Michael Hambouz, In Your Nature, 2016, Flashe and enamel on panel, 24 in x 36 in