Guest Chef Series #4 with Chef Norberto Piattoni Lead Image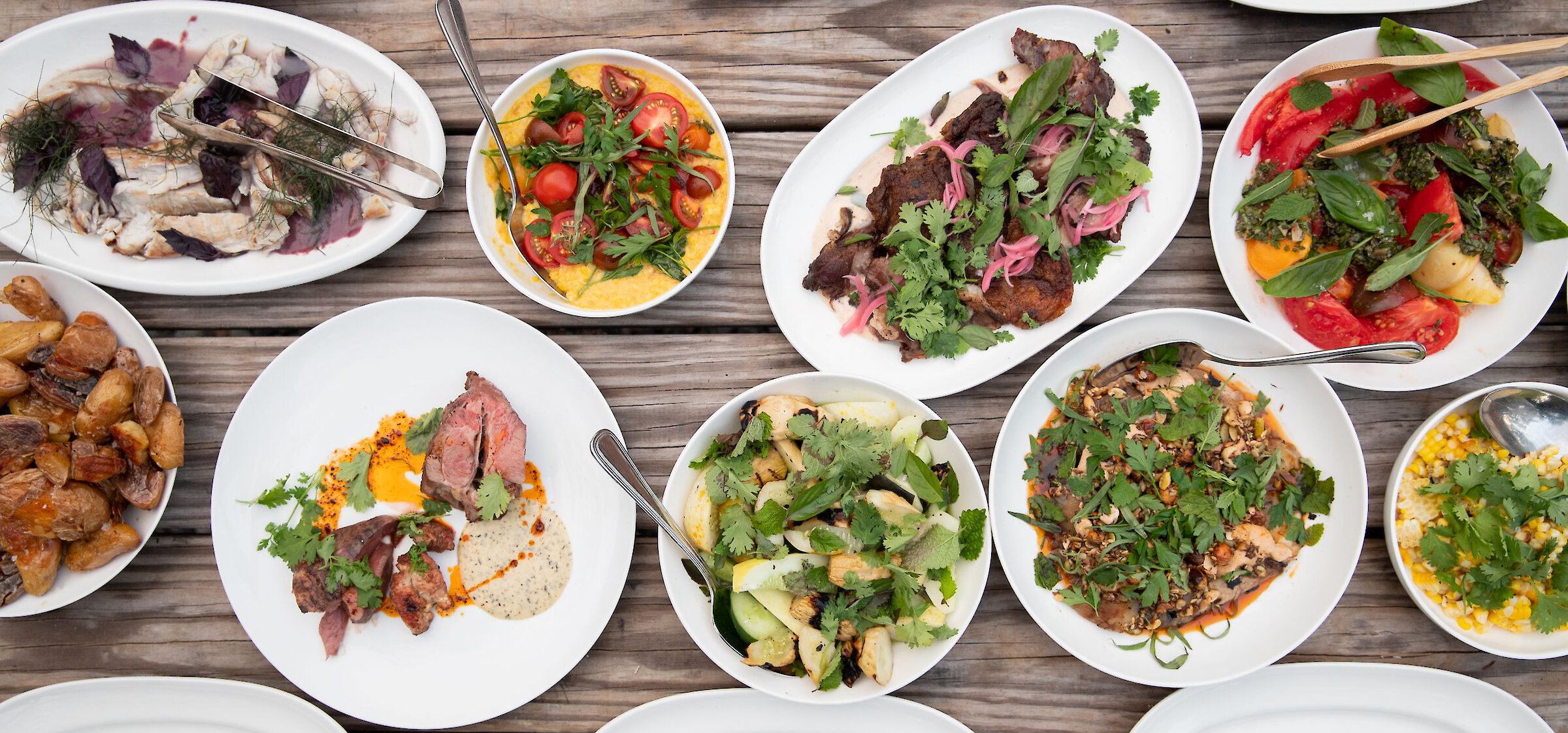 Guest Chef Series #4 with Chef Norberto Piattoni
Argentine Chef Norberto Piattoni brings his trademark fire and fermentation techniques to Troutbeck
For our fourth Chef in Residence, Argentine Chef Norberto Piattoni will join us on August 10, 11 & 12. Norberto is known for his fire and fermentation techniques that impressed at his Brooklyn restaurant Mettā and at pop-ups around the world, as well as for his time overseeing chef Francis Mallmann's restaurant in Garzon, Uruguay.
While he's visiting Troutbeck, Norberto will collaborate with our team on dishes and get to know our property and our part of the Hudson Valley. Look for additions to our à la carte menu on August 10, 11 & 12.
On August 11 at 5pm, Norberto will host a very special afternoon fire-cooking workshop and dinner for workshop attendees, where we explore all the ways to use fire, coal, ash and smoke to make distinct flavors and textures. Space will be limited to 5 lucky Troutbeck members or hotel guests ($250 per person).
On August 12, we will host a feast in the Courtyard at the Barns, where Norberto, Troutbeck's chef Gabe McMackin and our team will cook a menu featuring locally sourced meat and vegetables cooked with fire and flavored with Norberto's signature take on fermentation. Space is limited to 25 guests, with ticket prices at $95 for dinner and $55 for an optional beverage pairing. 5:30pm arrival, 6:30pm dinner.
---
This event is open to Troutbeck hotel guests and members. To book a room at Troutbeck, please contact . To book dinner while Norberto is in residence or his special dinner on August 12, please email . Please note any dietary restrictions when booking - we will do our best to accommodate your needs.