Guest Chef Series #3 with Chef Jonathan Wu Lead Image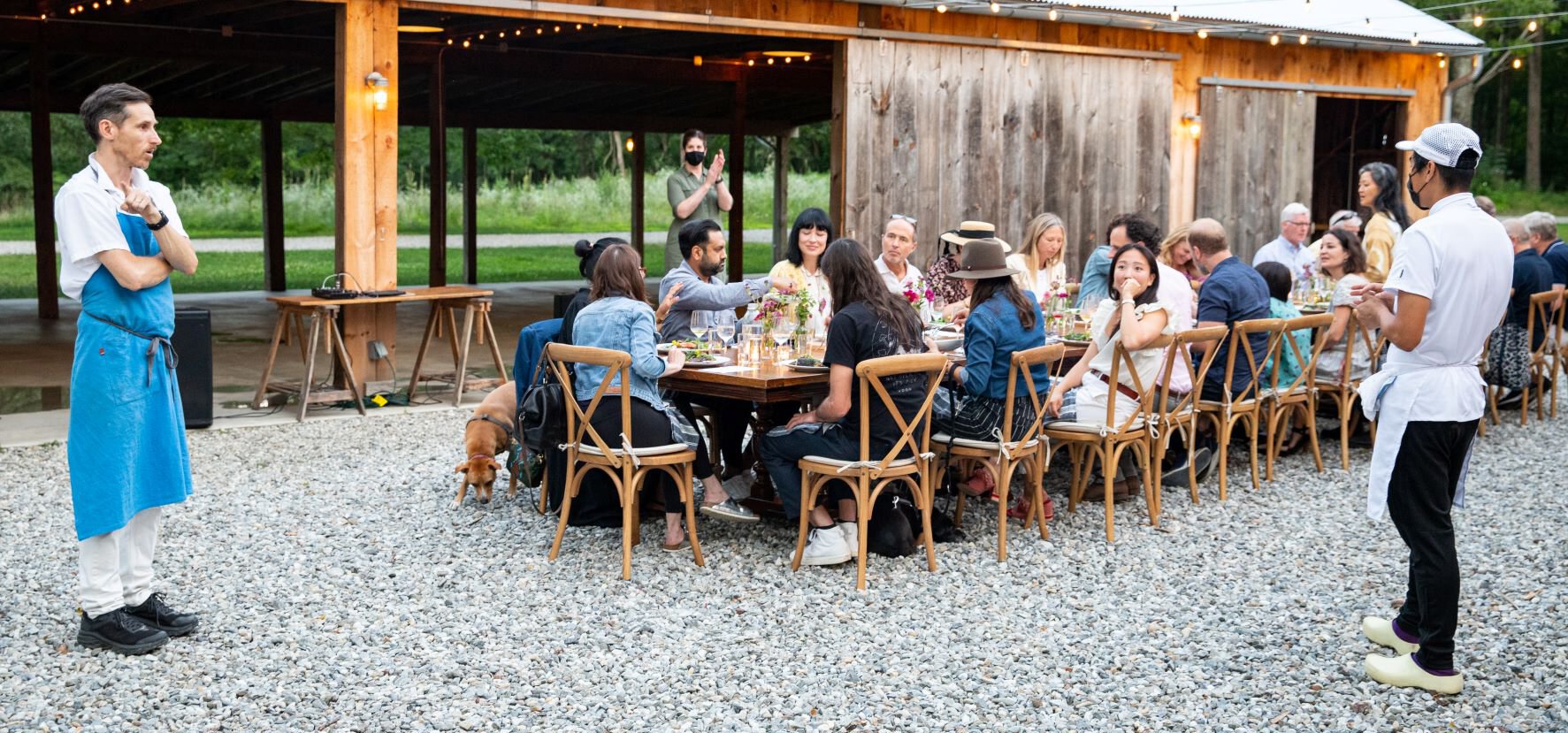 Guest Chef Series #3 with Chef Jonathan Wu
Jonathan Wu, of New York Times 2-star restaurant Fung Tu, brings his trademark take on modern American Chinese food to Troutbeck
On Wednesday August 4 at 5:00pm, Jonathan will host a cooking demo centered on traditional Red-Cooking, a deep, rich and versatile style not often seen on menus. This demo will be open to hotel guests and members at $50+tax, and include the demo, cocktails, and snacks along the way.
On Thursday, August 5, Jonathan's residency will culminate in a summer dinner party in the Courtyard at the Barns. Jonathan will collaborate with executive chef Gabe McMackin and our team to combine Jonathan's approach to food with our own at Troutbeck for a special meal under the stars. Seating for this dinner is limited to 25 hotel guests and members and will cost $95 per person plus tax and tip with an optional beverage pairing for $55. 5:30pm arrival, 6:30pm dinner.
---

Jonathan's events are open to Troutbeck hotel guests and members. To book a room at Troutbeck, please contact . To book a chaise, cabana or poolside picnic table while Jonathan is in residence, please email . To buy your ticket for Jonathan's Guest Chef Dinner on August 5, please email . Please note any dietary restrictions when booking - we will do our best to accommodate your needs.