Guest Chef Series #1 with Chef-Restaurateur James Wayman Lead Image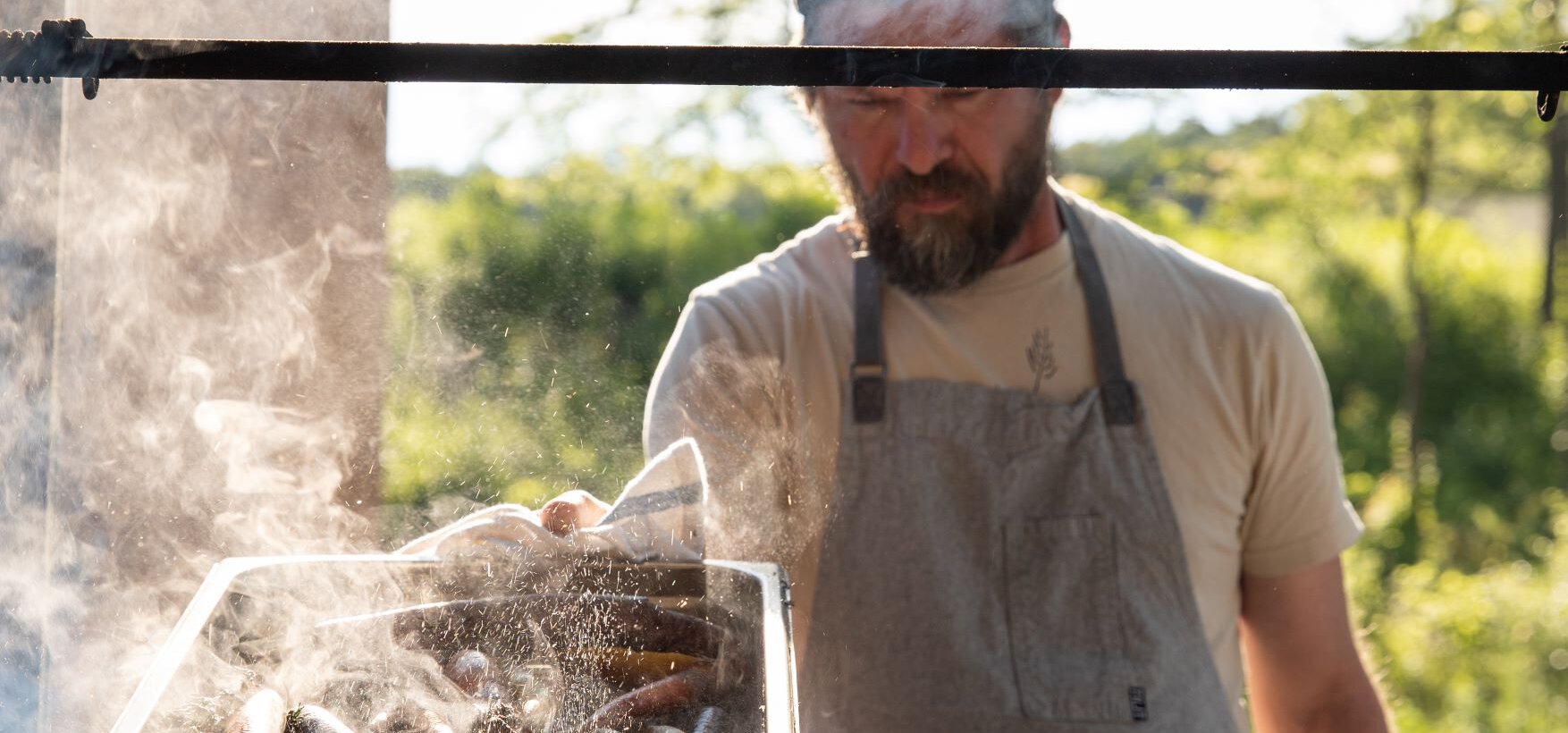 Guest Chef Series #1 with Chef-Restaurateur James Wayman
He'll collaborate with Chef Gabe on dishes for our à la carte menu that feature mollusks and sea-sourced elements from his coastal environs, as well as his signature fermented sauces from Moromi.
To book dinner at Troutbeck on June 15,16 or 17, featuring a selection of additions to our a la carte menu from James Wayman, email
On Thursday, June 17th, James will host an outdoor Fire-Cooked Feast collaborative dinner with Chef Gabe. 5pm arrival & drinks, 6pm dinner. $95 + tax + tip with optional beverages for $55, including Sumac Negroni + Forthave Red Spritz, white, orange & red natural wines and local beer.
JAMES WAYMAN X GABE MCMACKIN DINNER MENU
1.
Stonewood Farm Green Salad with Burnt Harlem Valley Homestead Cucumbers
Rye Koji Porridge Bread
Whipped Peas
Bitter Greens and Herbs
2.
Cured Scallop, Sour Cherries, Hazelnuts, Cilantro, Pork
3.
Q Farms Pork Coppa, Shoulder & Head with Moromi Shoyu
OR Smoked Hudson Valley Steelhead Trout
Wild Hive Grains, Shoyu Lees, Hazelnut Butter
Carrots Grilled and Confit with Fresh Cheese
Wild & Not Wild Mushrooms (Q Farms, Seacoast) with Dryad's Saddle Shio Koji
Pickled Spring Onions with Pawpaw Vinegar
4.
Moromi White Miso Ice Cream, Haskat Berries
Dark Bread with Shoyu Lees, Aged Cheese, Pickled Black Trumpets
The Fire-Cooked Feast is currently Sold Out, but to add your name to the wait list, please email