FEMALE-LED BEVERAGE RESIDENCY Lead Image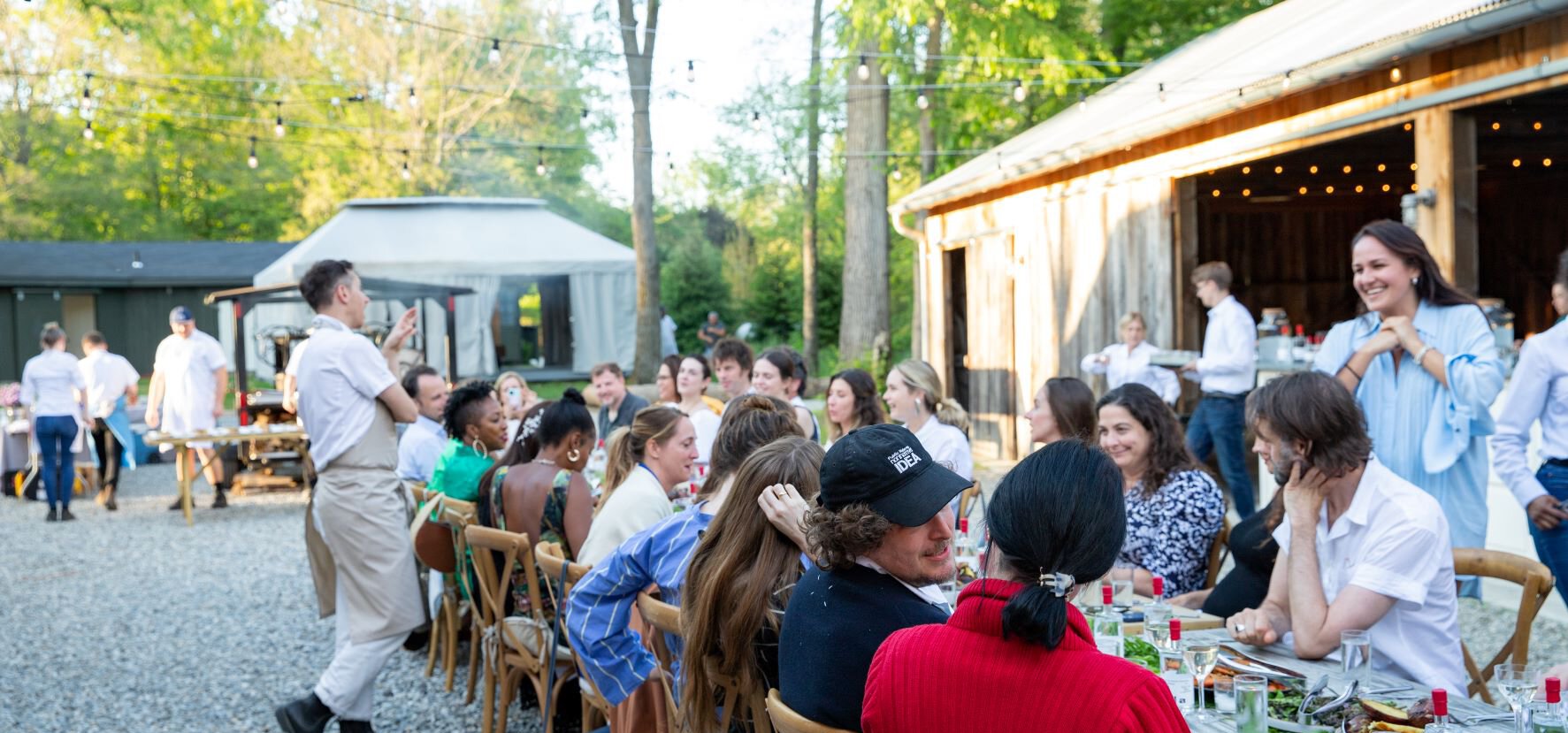 FEMALE-LED BEVERAGE RESIDENCY
In our Spring series, we hosted four—well, FIVE, of the most respected, creative, accomplished women in the beverage industry. Thank you for visiting Troutbeck, Lee Campbell, Nika Carlson, Victoria James, Gina Correll Aglietti and Yana Volfson. It's been a privelege to host you and learn from your contagious passion and beverage wisdom.
Building on the success of Troutbeck's Guest Chef Residency (Spring-Summer 2021), invited four beverage leaders — each with her own unique perspective and expertise — to Troutbeck to inform and enrich our culinary programming.
Five women — wine director and educator Lee Campbell, Greenpoint Cidery founder Nika Carlson, Côte wine director Victoria James and Yola Mezcal co-founder Gina Correll Aglietti along with Cosme beverage director Yana Volfson — each expert in their field, joined us for multi-day residencies. While on property, they hosted an educational experience for our staff, hotel guests and members; created a list of "Selects" or cocktails for our menus; and created a unique ticketed experience for our extended community of hotel guests, members, local farmers and friends.
The goal of the series was to bring varied voices to our programming and introduce these womens' perspectives to our community, while simultaneously "turning the table" on what it means to be hospitable — by extending that credo of care to members of the hospitality industry.
Our Female-Led Beverage Series was a resounding success, with attendees commenting after each residency that the experience had opened their minds —and palates — in new ways, and we are all the more savvy and evermore curious, thanks to the knowlege these luminaries brought with them to Troutbeck.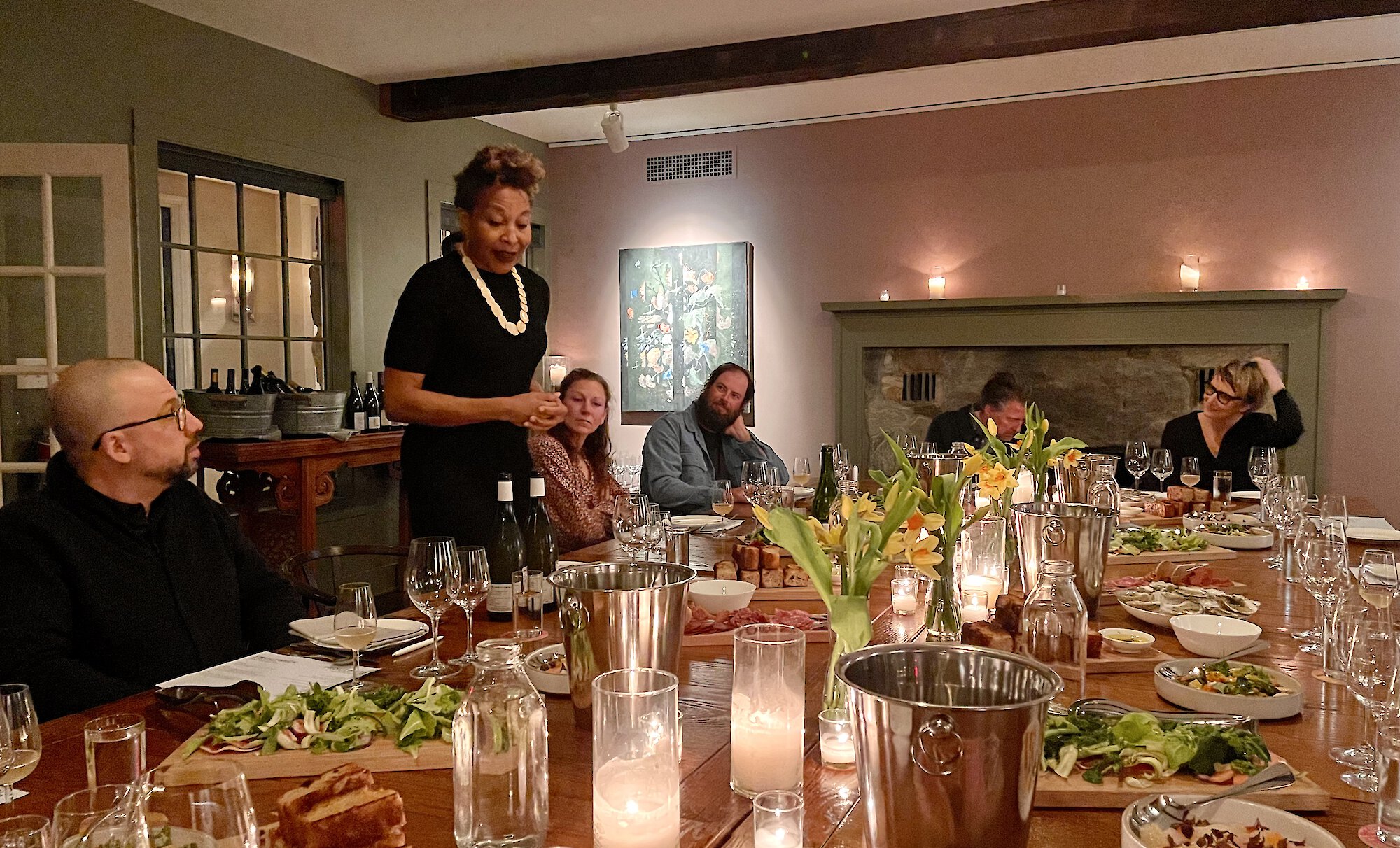 In March, wine director and educator Lee Campbell (@bewitchinglee) brought her signature penache and verve to Troutbeck. For her dinner, she curated wines that highlighted the natural wine O.G.s from which she's built a unique and lauded career. Lee's selections included natural wine Loire legends Domaine Mosse, Les Ardilles and Christian Chaussard and Natalie Gaubicher's Le Briseau; Marc Pesnot's La Boheme and Christian Binner's Les Vrai Pirhouettes.
While Chef Gabe McMackin built a menu around Lee's selections, Lee asked that we not do straight pairings, but rather that we drink more in the style of being in a winemaker's home, where excitement and curiosity dictate the rythm, rather than formal pairings based on flavors or tradition. This approach wound up as a guiding principal for our series as a whole, a much clearer reflection of how we wine and food lovers imbibe and enjoy in this day and age.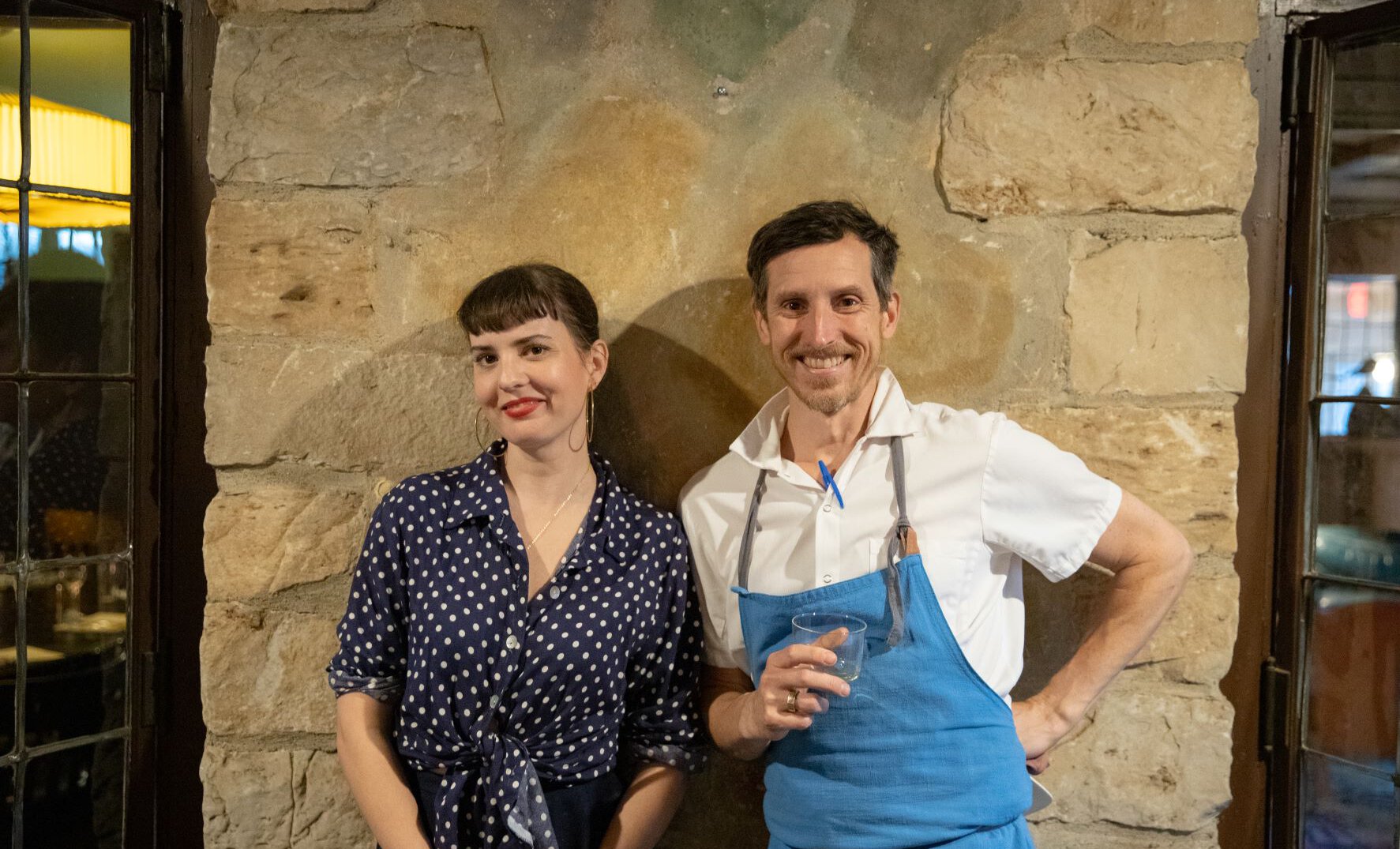 In April, Nika Carlson, founder of Greenpoint Cidery (@greenpointcidery), joined us in celebration of our region's deep connection to cider. Nika's apple trees are all in Hudson, NY, and her ciders are made in the style of natural wines, embracing the difference between vintages and are often imbued with foraged flowers (Goldenrod!), herbs and fruits. At her ticketed dinner in the Gallery, Nika curated both new and old world ciders, including celbratory Basque cider Isa Stegi and Vermont producer Eden's ice cider, in addition to several of her own cuvées.
Chefs Gabe McMackin, Vinny Gilberti and team created a gorgeous menu, an ode to green of early Spring offerings, including ramp-stuffed whole Steelhead Trout from our friends at Hudson Valley Fisheries and an unforgettable grilled clam flatbread with crème fraîche and olive oil cake with green strawberries, mugwort, wood sorrel and cream by our baker, Ariel Yotive.
Supporting Images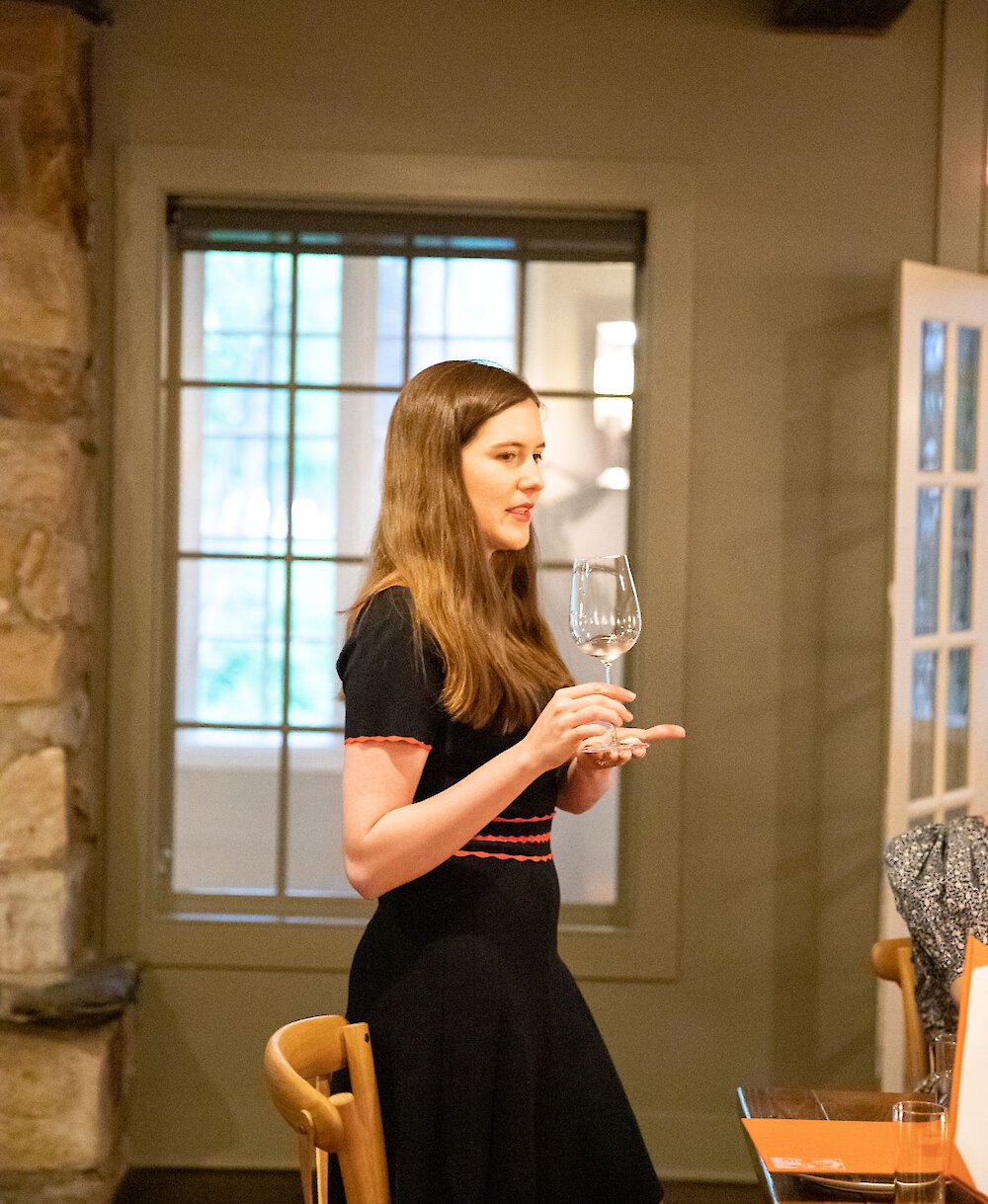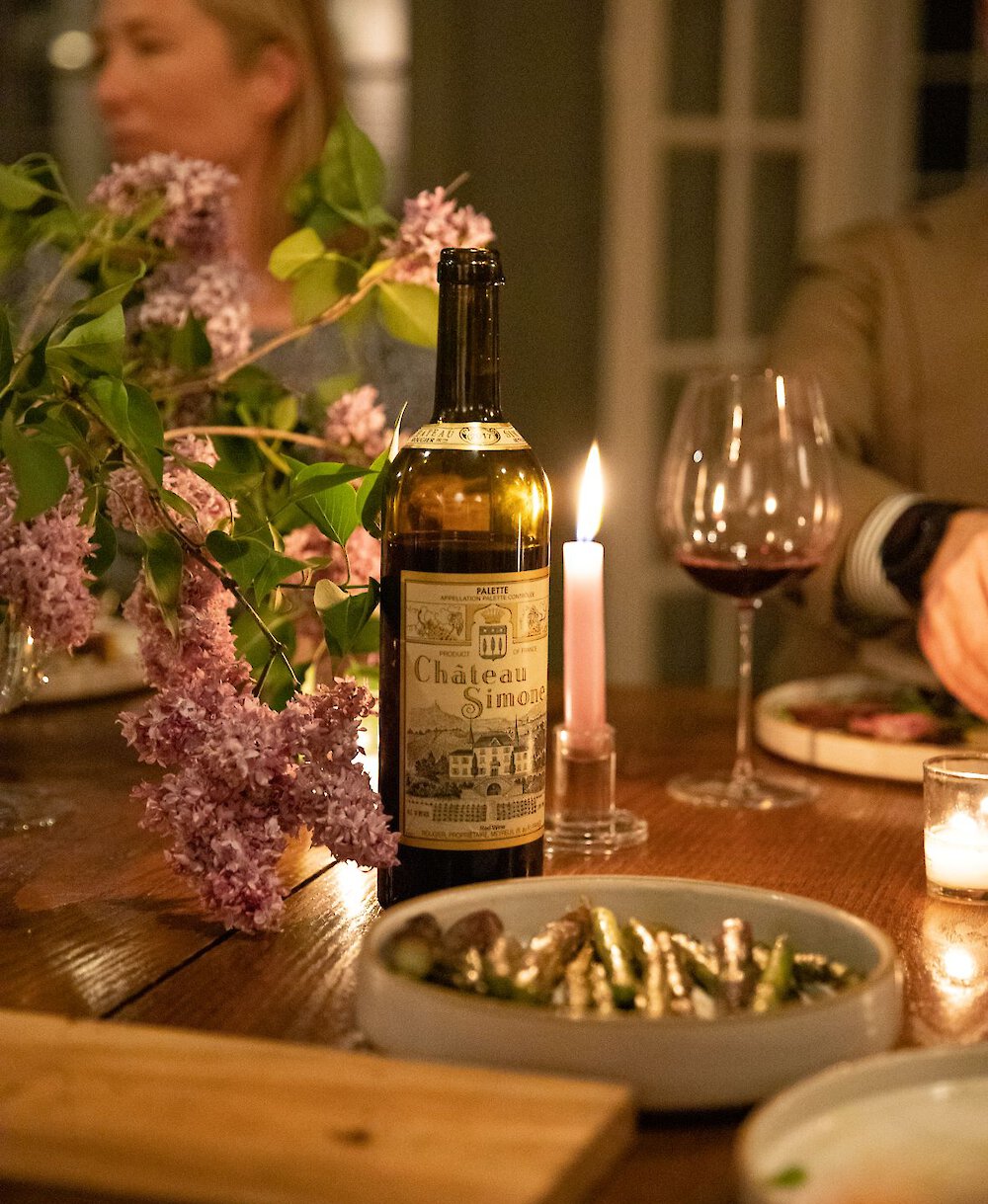 May's beverage resident, Victoria James (@victoria___james), kept insisting that she could do more while on property. "Can we lead a foraging walk? ...A Happy Hour?" She suggested, referring to herself and her husband, winemaker Lyle Railsback of Railsback Frères. Victoria's accomplishments — youngest sommelier in America, Beverage Director of Côte Korean Steakhouse with locations in New York City and Miami, author of bestselling memoir Wine Girl and Drink Pink, a loveletter to rosé — preceded her arrival at Troutbeck, but it's impossible to be fully prepared for her charm, warmth and most importantly, her knowlege about wine. Though we want our residents to relax and enjoy Troutbeck, we couldn't say no to Victoria's request to host more while she was here, and we are so lucky we didn't.
Victoria's selections for her dinner told of her journey in wine. From Ligurian Ka' Mancine Rossese di Dolciacqua 2020, her husband's Railsback Frères Santa Ynez Les Rascasses 2021 and Provançal Chateau Simone (her naughter's namesake) Palette Rouge 2017, as well as the Roussillon's Domaine La Tour Vieille Colloire, La Pinède. Chef Gabe and team once again created their menu around our guest resident, in this case highlighting foraged flavors, such as a spring onion pissaladière with nettles, boquerones and crème fraîche and lamb with morels and wild onions. Baker Ariel once again outdid herself with a ramp sourdough and pastry chef Emma Isakoff put an exclamation point at the end of the meal with her Beehive dessert, garnished with aprioct, almonds and foraged violets.
Supporting Images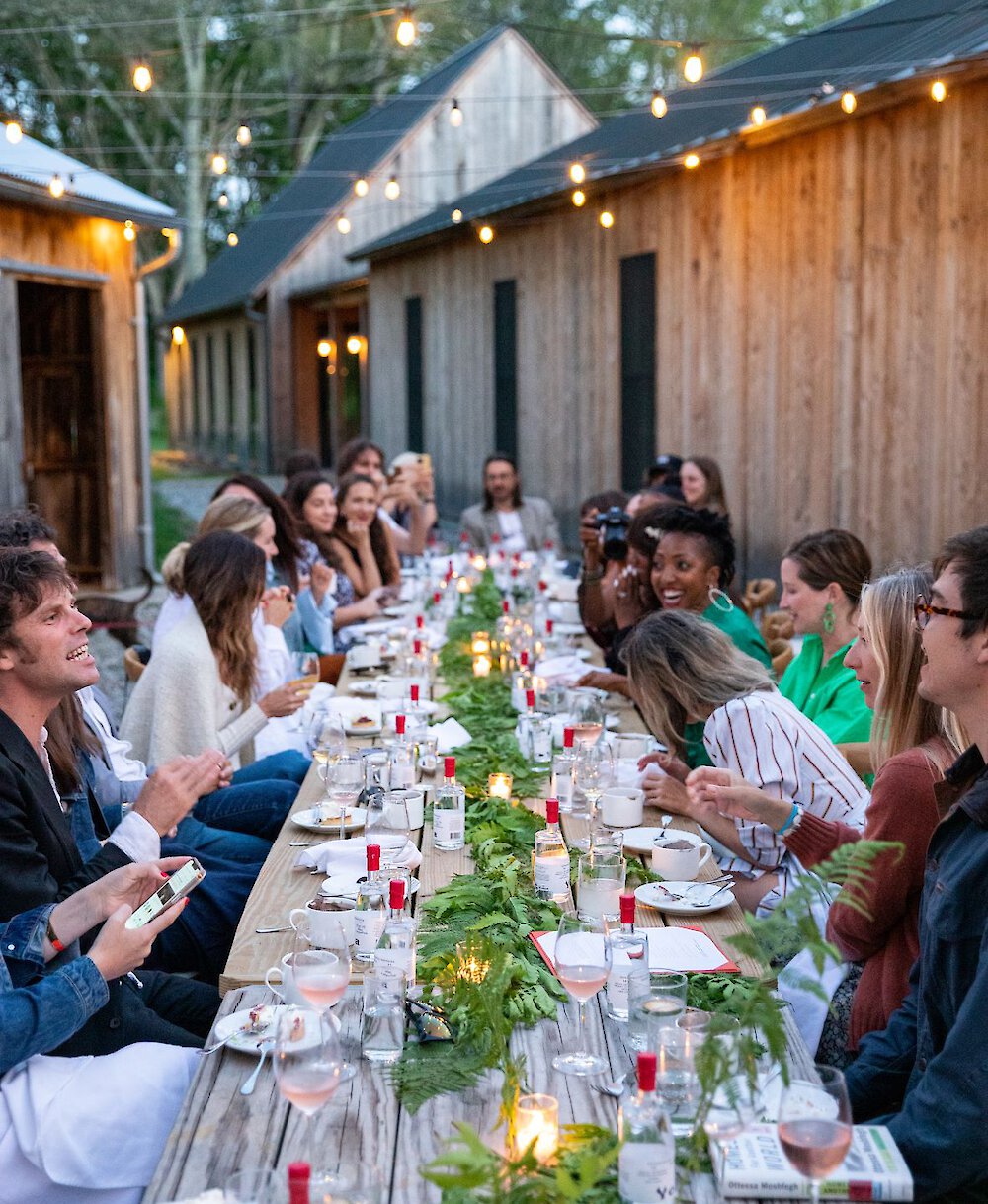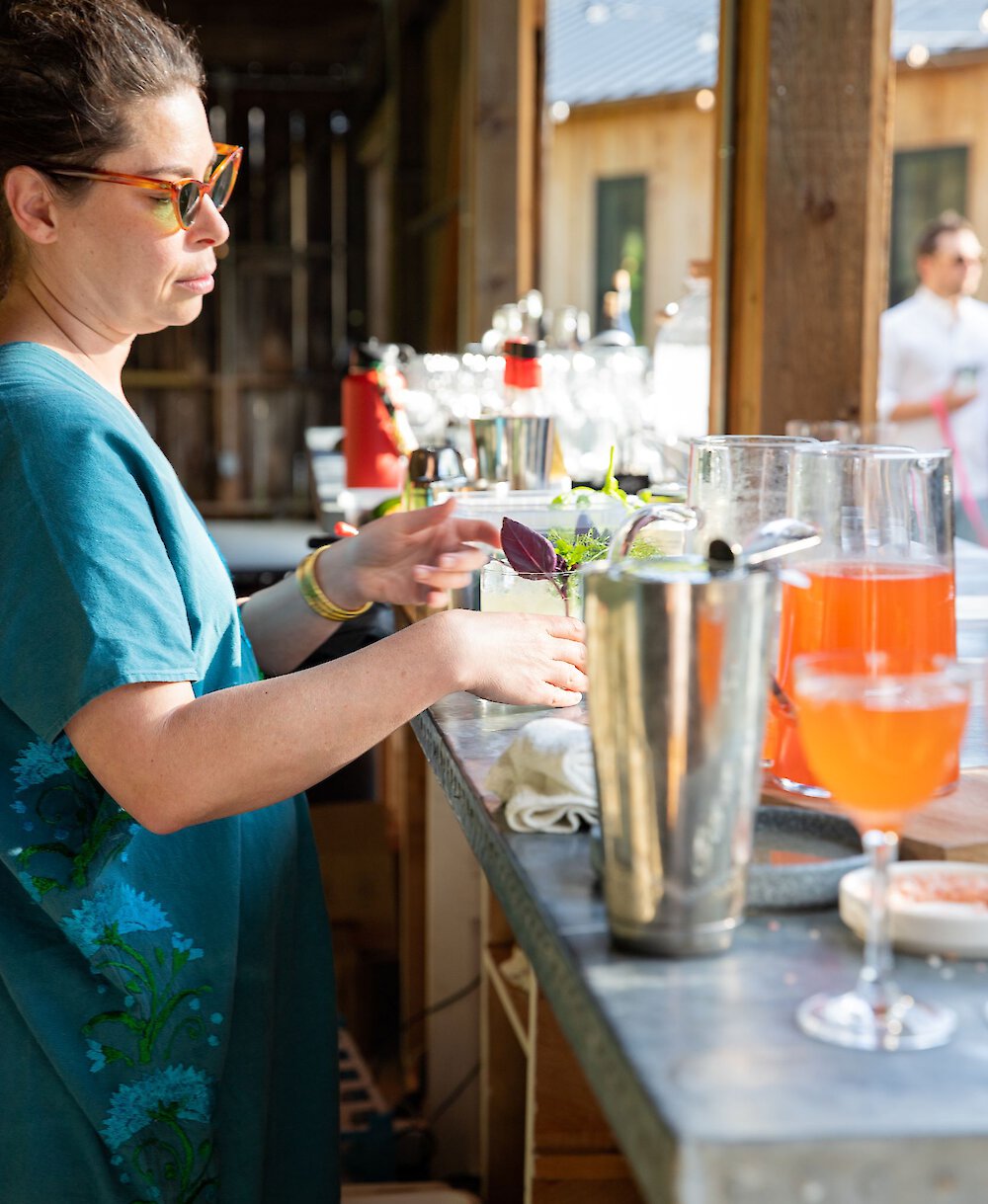 For our fourth residency, YOLA Mezcal co-founder Gina Correll Aglietti (@ginacorrell) joined us with special guest Yana Volfson (@yanaesq), Beverage Director for chef Enrique Olvera's Cosme, Atla and Damian. As she said when she introduced it at the beginning of dinner, YOLA is a great connector, and indeed, our dinner was one of those nights extraordinary nights of celebrating summer with old friends and new.
Chefs Gabe and Vinny brought their fire rig back to the courtyard between the Barns, where we hosted our guest chef dinners last summer. Once again, the chefs looked to our guest residents for inspiration about what to cook, and Gina said words Gabe dreams of: "Cook whatever is great from the farms nearby!" What ensued were nuanced and subtle YOLA cocktails by Yana and a feast of sea scallops with charred cucumbers, puffed einkorn and wood sorrel; Stonewood and Broadfork greens with favas, peas and fiddleheads; Hudson Valley Fisheries steelhead trout with Moromi shiro miso; grilled Stonewood asparagus and Wild Hive cornmeal naan. For dessert, Yana concocted a mezcal hot chocolate of YOLA, canela, passion berries and jet black coco, warmed on the coals.