Duncan Hannah Exhibit Lead Image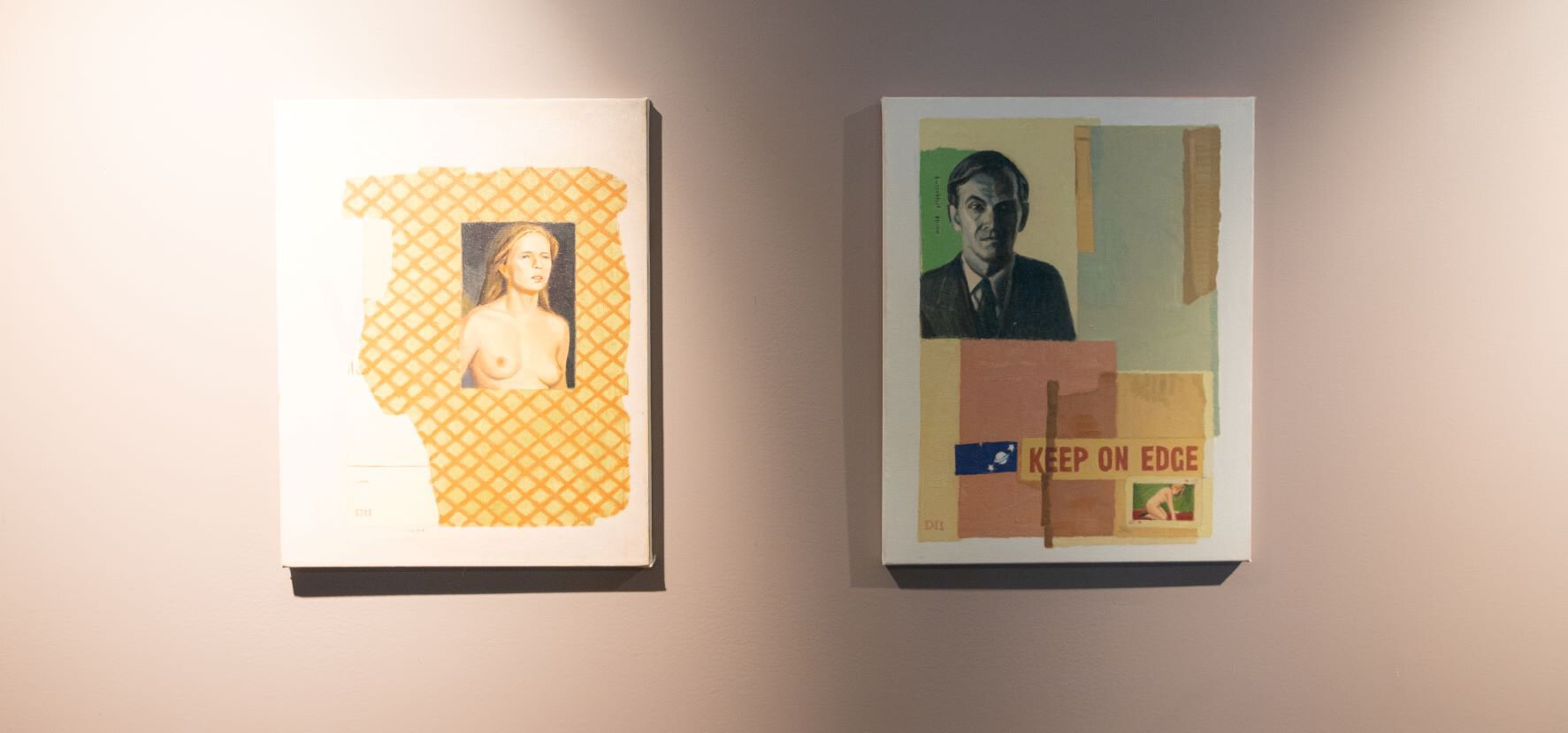 Duncan Hannah Exhibit
Troutbeck is proud to show the works of artist Duncan Hannah, the American painter, who, since his debut in 1981, has had over 100 solo shows both here and abroad. While Hannah is perhaps best known for his mysterious tableaus and his nostalgic portrayal of coquettish women, our show at Troutbeck most prominently features his painted collages, which hang in our Gallery. The "collages," which are predominantly two-dimensional oils on canvas, feel like snapshots of moments scattered on desks or cork boards in a bygone bohemian European apartment.
Cartes postales, title pages of coverless books, Braque-esque silhouettes, and ephemera like ticket stubs give a sense of the fleeting, yet, as with all of his work, by virtue of Hannah's simply having created it and memorializing these fragments, the viewer is allowed to "keep" them, even now, in what feels like a separate, less romantic and far more complicated, present.
Supporting Images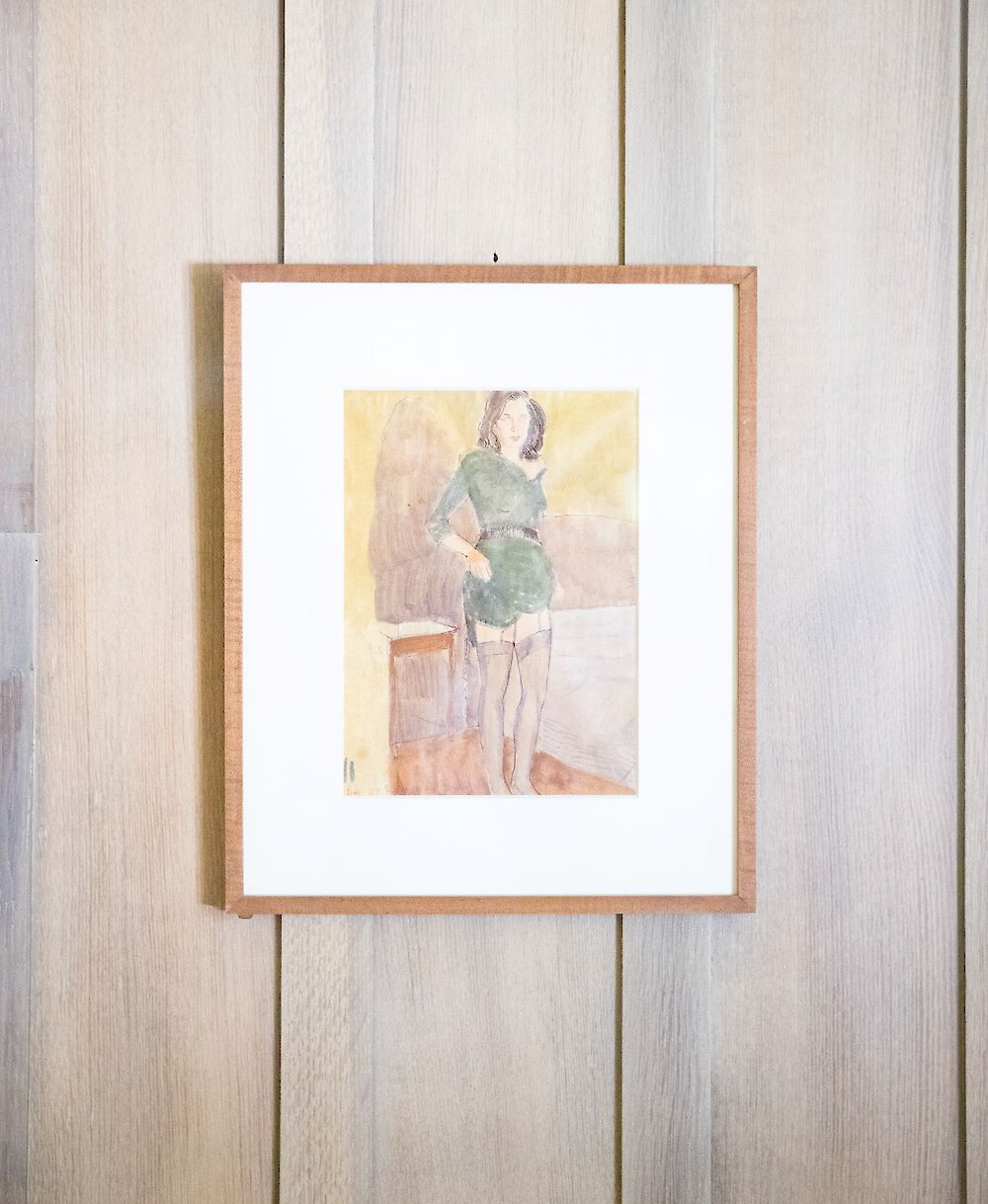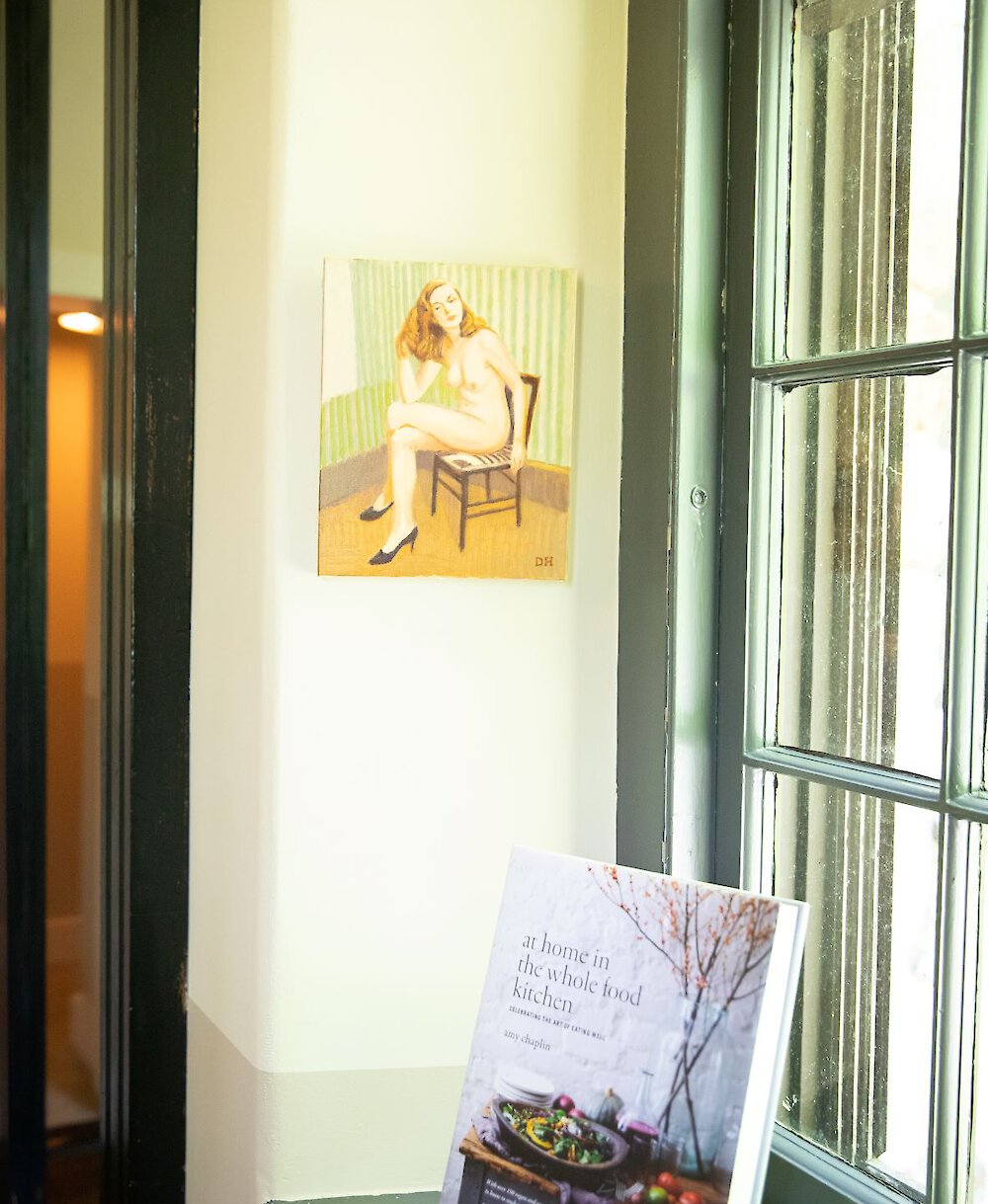 Works from Hannah's other painting series, such as his sultry, wistful women, picturesque landscapes and Penguin book covers—replete with their loved-up wrinkles and stains, are hung throughout Manor House in the Library, Living Room, Dining Room, Bar and Shop, offering a direct parallel to the many incarnations of and creative moments that have unfolded in these walls. Like those portrayed in Hannah's work, moments here may be ephemeral, but the atmosphere of inventiveness is built to last. It's a great honor to show his work here at Troutbeck.
Hannah was born in 1952 in Minneapolis, MN and studied at Bard College in Annandale-on-Hudson and Parsons School of Design in New York. In 2019, Hannah published Twentieth Century Boy (Penguin Random House) about his years frolicking in 1970s New York as a part of the No-Wave film and music scene. Hannah was a 2011 Guggenheim Fellow and today his works are held in the collections of the Whitney Museum, the Metropolitan Museum of Art in New York, and the Minneapolis Institute of Fine Art, among others. He is based in New York City and West Cornwall, Connecticut.