Discovering What's Beyond Troutbeck Lead Image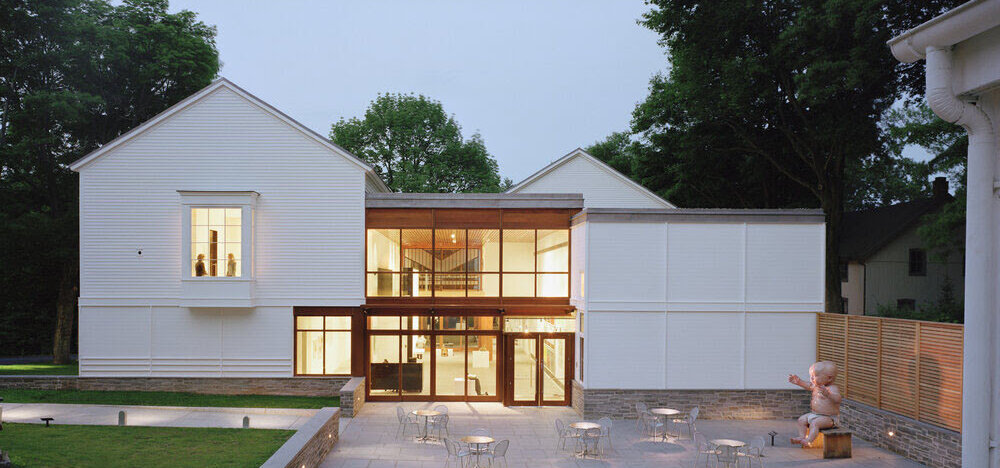 Discovering What's Beyond Troutbeck
The Aldrich Contemporary Art Museum
Founded by art collector and fashion designer Larry Aldrich in 1964, The Aldrich Contemporary Art Museum is one of the oldest contemporary art museums in the United States. The Museum is one of the few independent, non-collecting institutions in the country and the only museum in Connecticut solely dedicated to the presentation of contemporary art.
The Aldrich is internationally recognized for its artist-centric programs and visionary exhibitions. They present first solo museum exhibitions by emerging artists, significant exhibitions of established artists, and thematic group exhibitions. Throughout the Museum's history, they have been among the first to exhibit now-acclaimed artists in group shows such as Frank Stella (1965), Robert Smithson (1966), Eva Hesse (1969), Jack Whitten (1972), Jean-Michel Basquiat (1983), Cindy Sherman (1986), Robert Gober (1988), Kerry James Marshall (1996), and Jeffrey Gibson (2006), among many others.
The Aldrich is a 1hr and 15min drive from Troubtbeck. For visitors information, please email .
Members fieldtrip on Saturday, June 19th for a private tour of the exhibitions of Lucia Hierro: Marginal Costs and Hugo McCloud: from where i stand.
Inquire with Membership at .