The Luss House: Object & Thing Lead Image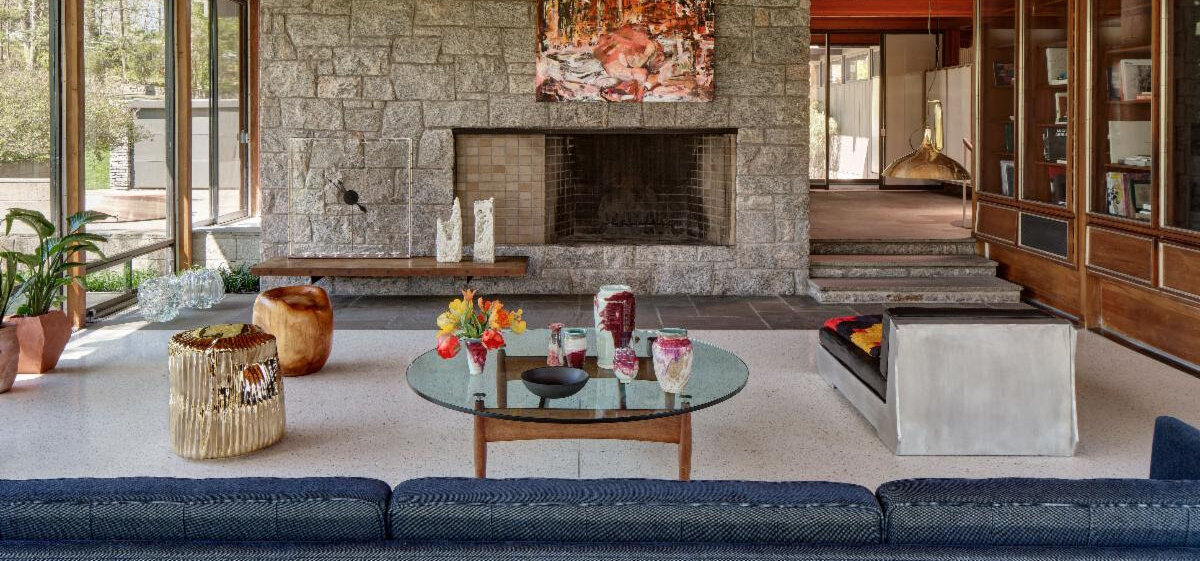 The Luss House: Object & Thing
At The Luss House: Blum & Poe, Mendes Wood DM and Object & Thing
An incredible exhibition provides a unique opportunity to experience a show of newly created contemporary art and design, including site-specific works, at the former home of architect and designer Gerald Luss (b. 1926, Gloversville, NY) that he designed and completed for his family in 1955 in Ossining, New York.
On view until July 24, 2021
Located in within a residential neighborhood in Ossining, New York, about an hours drive from Troutbeck
Visitors will explore the possibilities of connecting today's artistic ideas with those of past eras through the presentation of contemporary art and design within an architect's own domestic environment.
*Some of the works pictured: Gerald Luss, Coffee Table for The Gerald Luss House (c. 1950s), Cecily Brown, Reasons to be Cheerful(2020-2021)