CONDÉ NAST TRAVELER — December 2022 Lead Image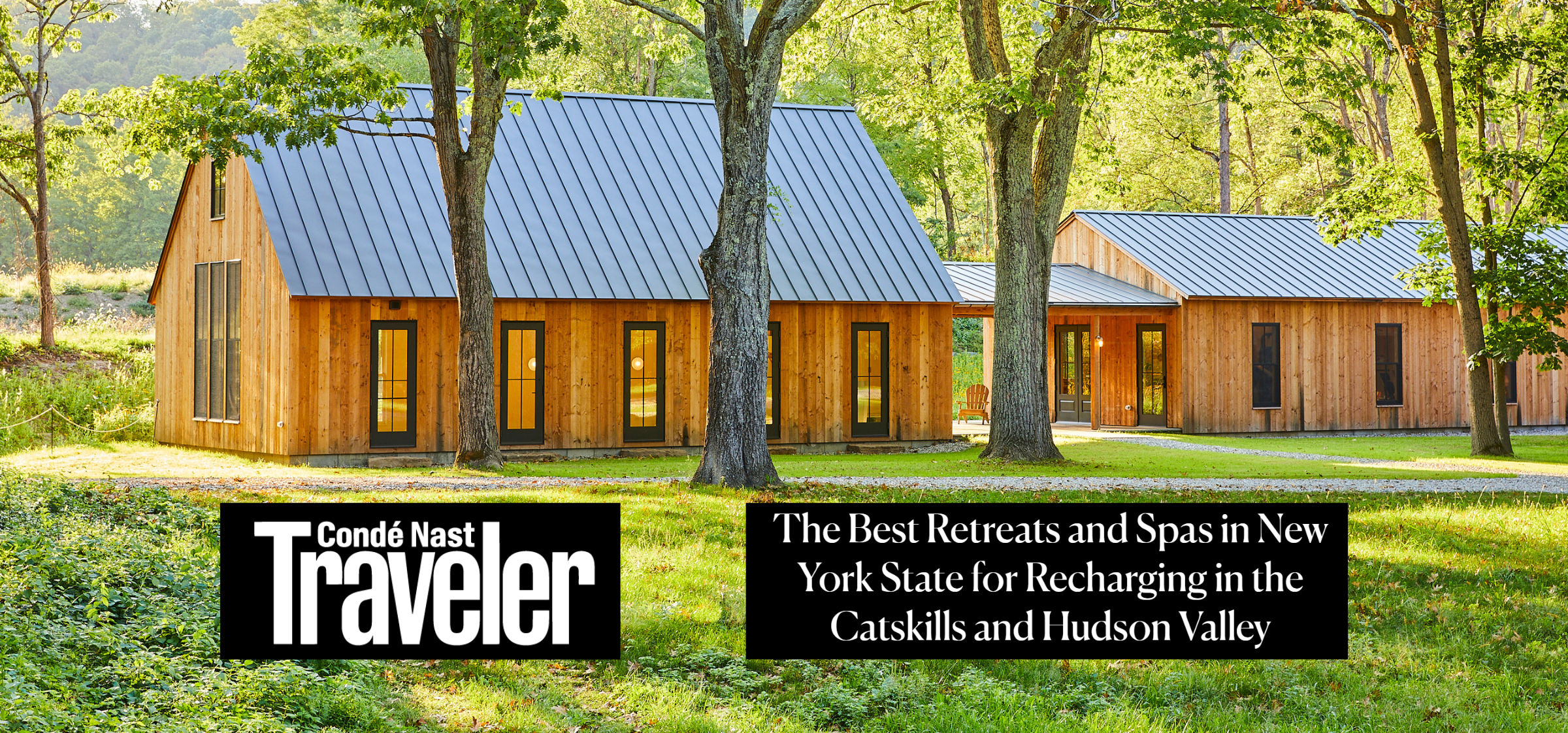 CONDÉ NAST TRAVELER — December 2022
Condé Nast Traveler featured The Barns in their write up, "The Best Retreats and Spas in New York State for Recharging in the Catskills and Hudson Valley".
Read the full article here.
"Built with reclaimed wood from the Old Tappan Zee Bridge, The Barns is a light-splashed wellness oasis at the Troutbeck hotel in Amenia, New York. While the hotel dates back to the 1700s—counting among its guests nature-loving thinkers like Thoreau and Emerson—The Barns opened in 2020. There, guests can enjoy spa treatments, from massage therapy to acupuncture, as well as forest bathing, infrared sauna sessions, and a Kinesoma dance experience aimed at restoring the body, boosting awareness, and bringing a sense of renewed joy. Start the day with a guided meditation or a group yoga class under the soaring barn ceilings."
Condé Nast Traveler