ARTIFACTS by Lizzie Gill Lead Image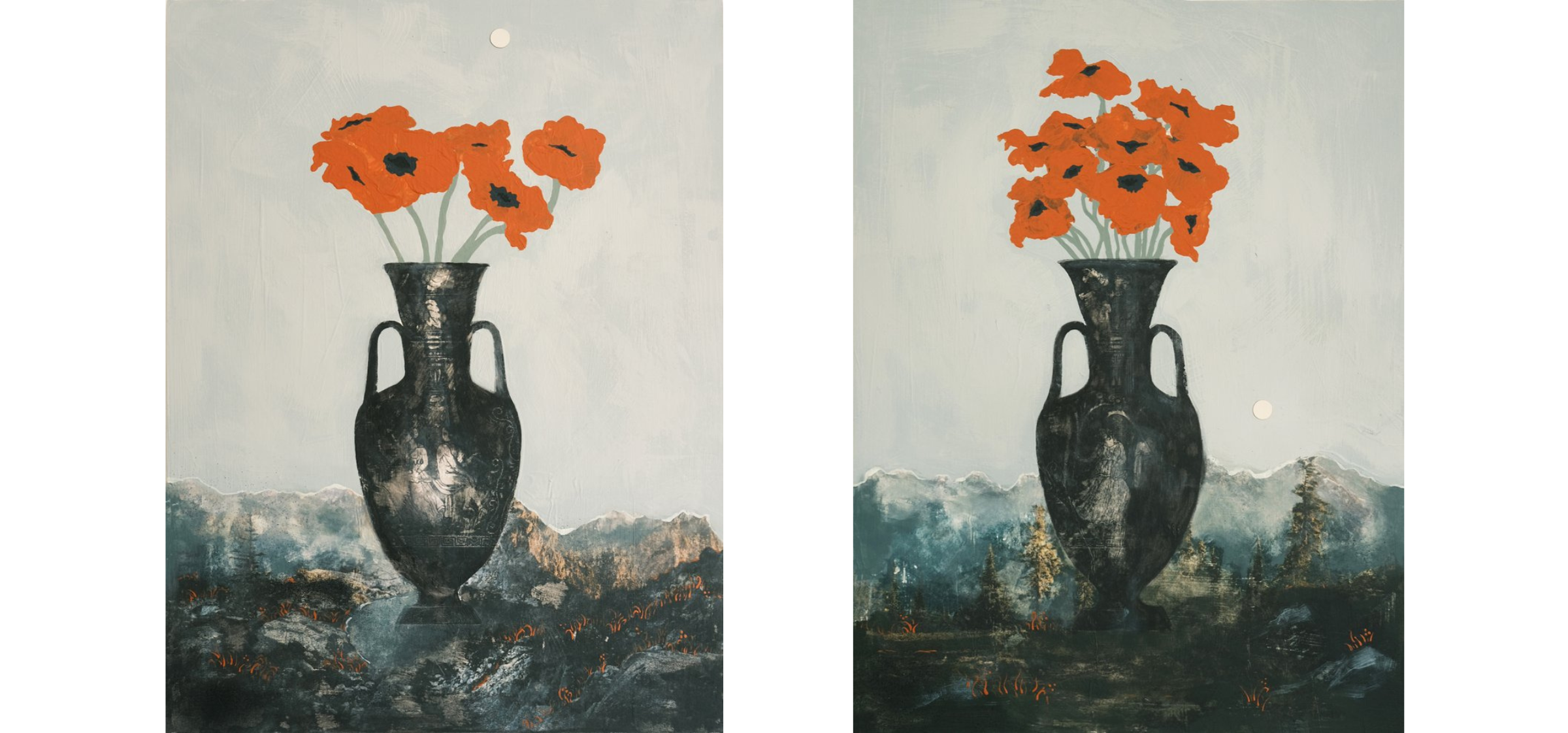 ARTIFACTS by Lizzie Gill
From January 15th to April 24th, 2022 in a solo presentation of her work titled ARTIFACTS, Lizzie Gill explored the relationship between object and place and how perceptual reversal creates new, imagined landscapes.
Gill's works are an archeological exploration, geographic and cultural, actual and mythical, that the artist has seen and re imagined, or imagined without having seen. Influenced by surrealism and working with the found material of an art historical language, she translates these elements to canvas, creating portals to new vistas. Challenging preconceived spatial relationships, her large scale mixed media paintings are layered investigations of found imagery. Sourcing references from museum archives, vintage magazines & geotags, she utilizes collage as a metaphor for material improvisation & escapism.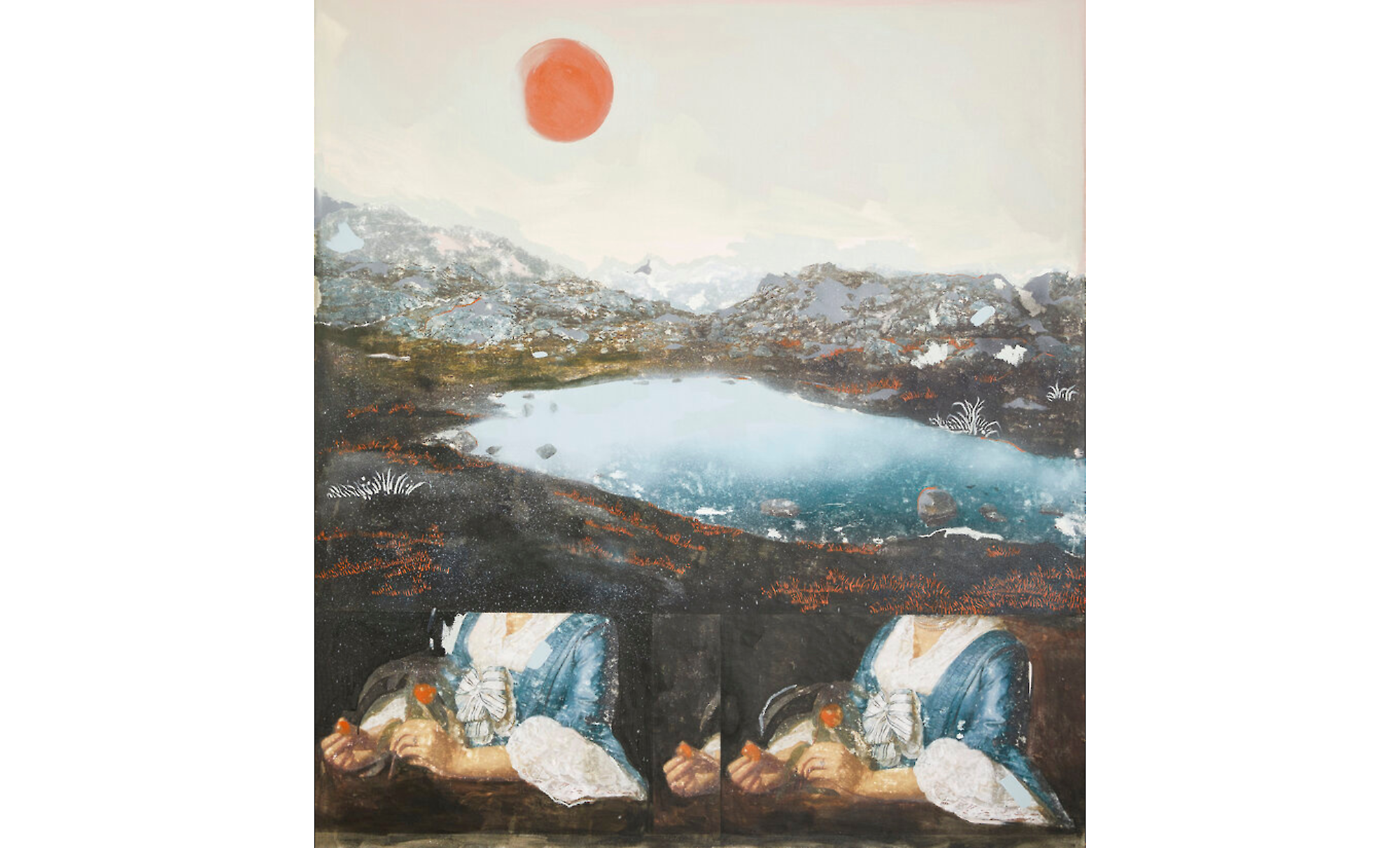 About the Artist: Lizzie Gill (American, b.1989, New York, NY) is a mixed media artist whose work explores themes of retro Americana in a contemporary context. Her work is a nostalgic look at the past and innocence with a contemporary twist, prompting one to question their sense of time and culture. Gill has had solo exhibitions in New York, Miami and San Francisco. Her editorial commissions include The New York Times, Elle, Wired & Vogue. She lives and works in Sharon CT.
Supporting Images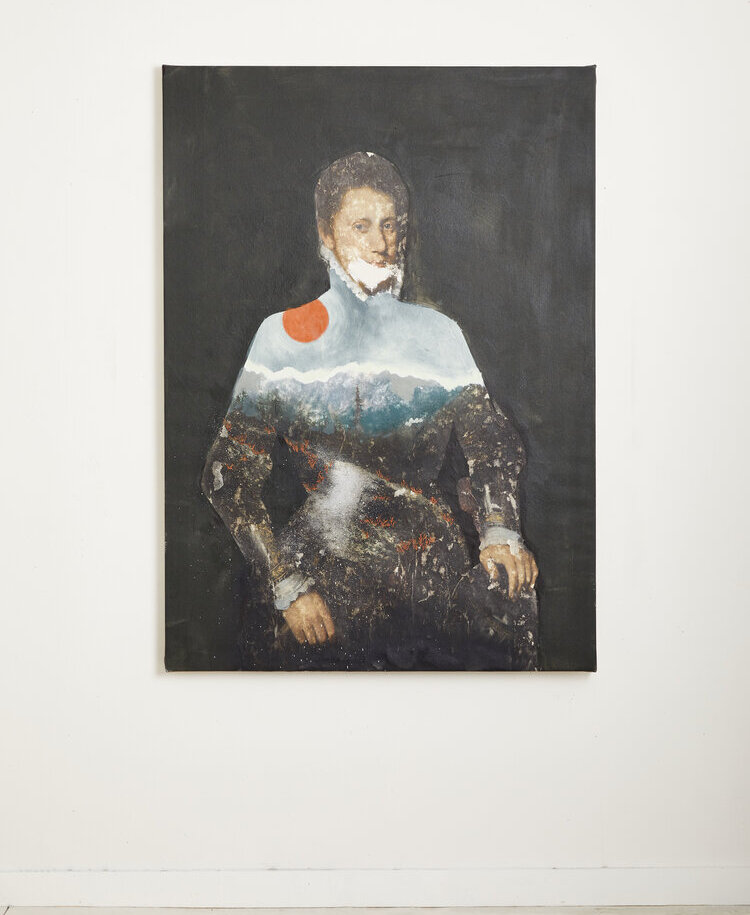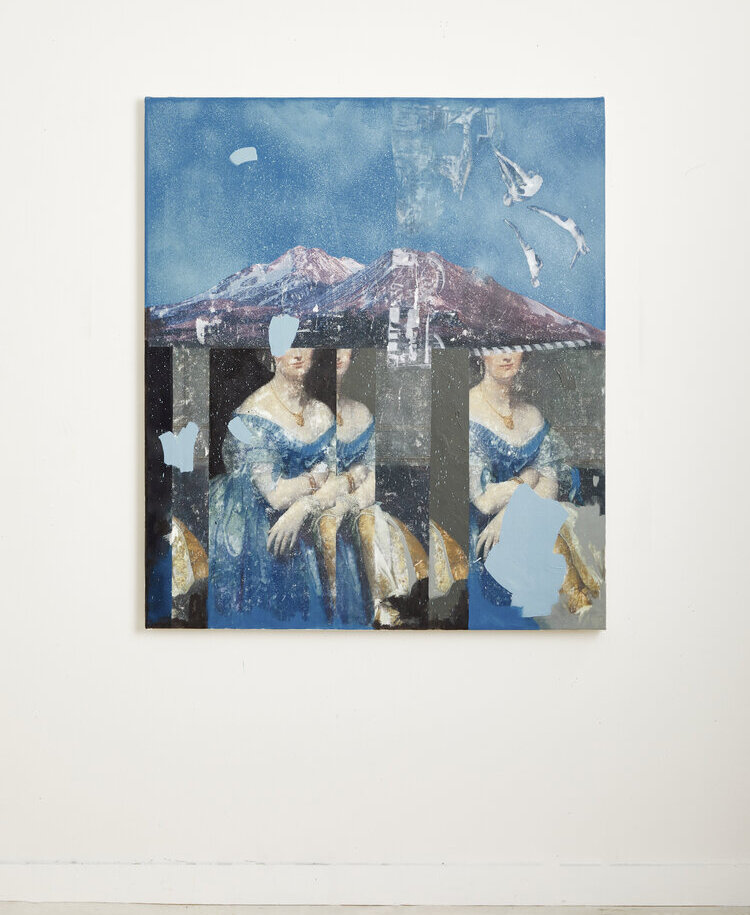 Art work in order of appearance:
Amphora (Sunrise), 2022
verso
acrylic, image transfer, collage & oil on panel
24 x 18 x 1 1/2 in
61 x 45.7 x 3.8 cm

Amphora (Sunset), 2022
signed verso
acrylic, image transfer, collage and oil on panel
24 x 18 in
61 x 45.7 cm
Midnight Sun, 2021
acrylic, image transfer & oil on canvas
62 x 56 in
Geotag, 2021
acrylic, ink transfer & oil on canvas
56 x 40 in
High Dive (Mountains) II, 2021
acrylic, image transfer & oil on canvas
46 x 40 in