Thanksgiving Dinner Lead Image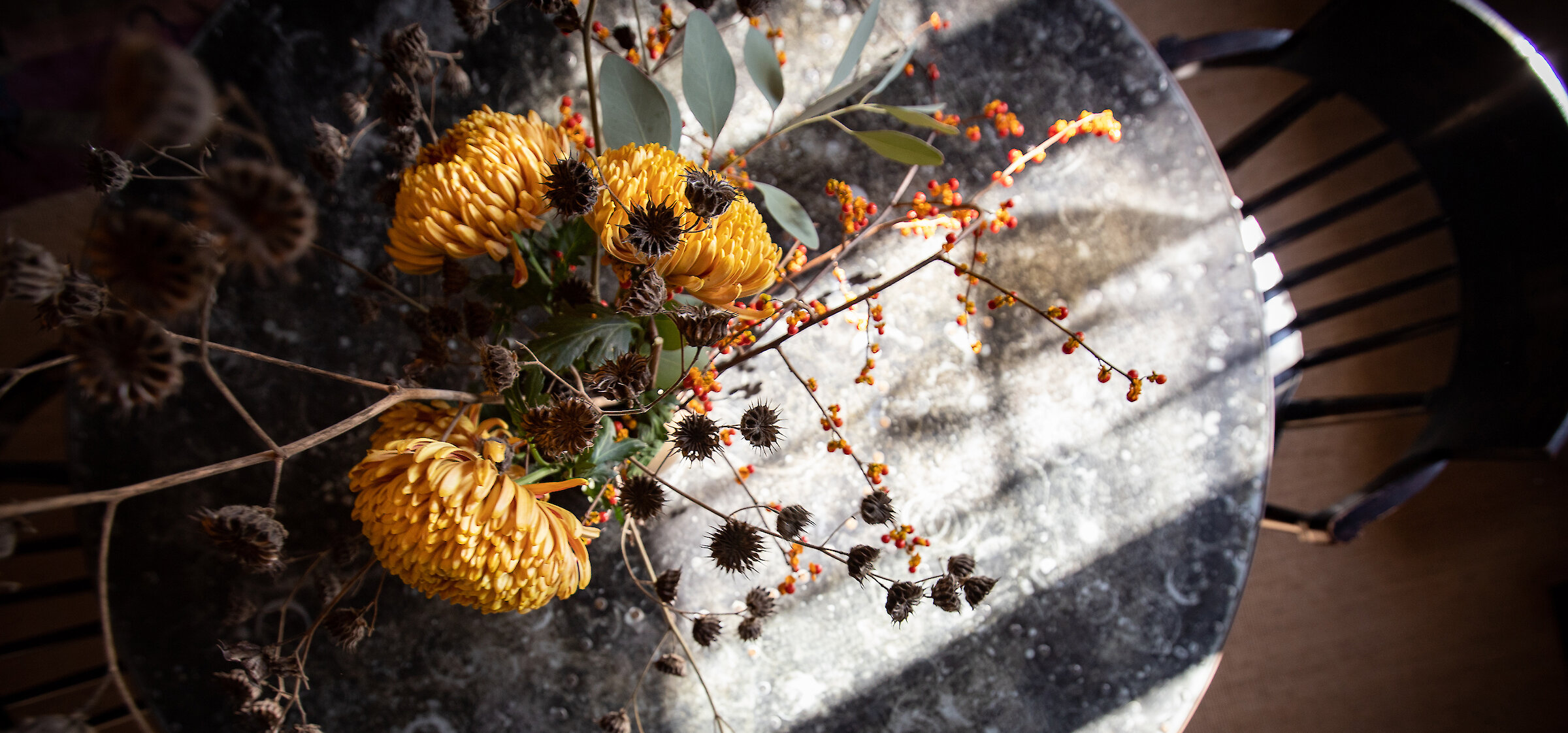 Thanksgiving Dinner
November 24, 2022
12pm - 8pm
$125pp + tax + tip ; Children $55
Thanksgiving Dinner at Troutbeck will be a blended format of a set first course, with a choice of your main course protein, such as turkey, steelhead trout or vegetarian, with plentiful sides served family style and set dessert.
*please note: breakfast will be served 8am-11am on Thanksgiving*
Sample A La Carte Menu
(subject to change)
I.
Koginut Squash Soup with Candied Pumpkin Seeds
Castelfranco Radicchio with Roasted Pear, Pine Nuts & Saba
II.
Roasted Turkey Breast & Braised Leg with Cider Agrodolce
OR
Smoked Steelhead Trout with Apples, Hazelnuts & Lemon Thyme
FOR THE TABLE
Fresh Cranberry Sauce
Smoked Bread Pudding with Apple & Vanilla
Whipped Potatoes with Cultured Butter
Brussel Sprouts with Lemon & Rosemary
Cornbread with Honey Butter
III.
Pumpkin Pie, Cardamom Semifreddo & Apple Tarte Tatin
Culture Inquiry Form
Culture Inquiry
Thanksgiving Dinner
If you are interested in attending this cultural event, or simply would like more information please fill out the form below.
Please click the Submit button once. The form takes a few seconds to process.