Wellness Calendar || November || Lead Image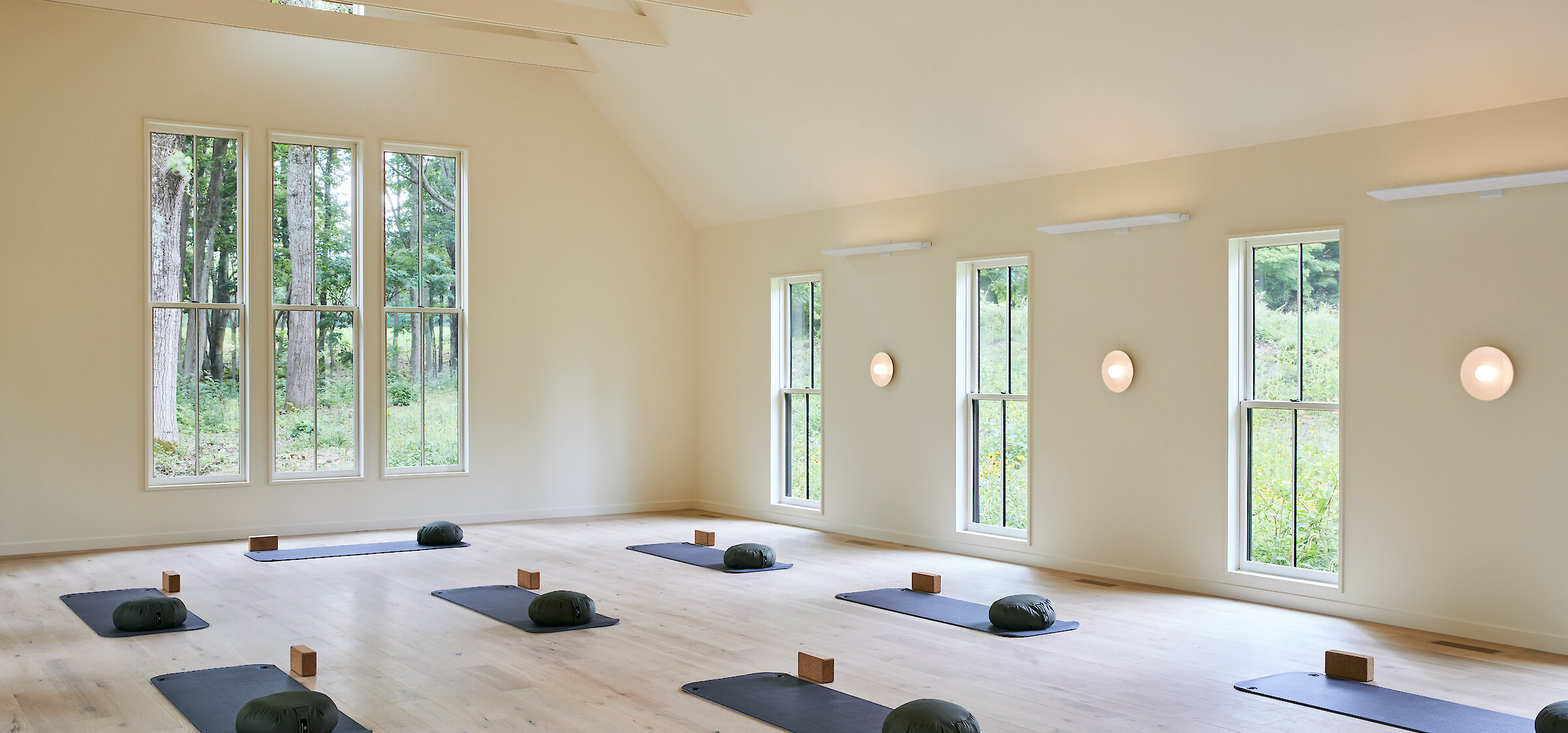 Wellness Calendar || November ||
Please email to reseve a class or book a treatment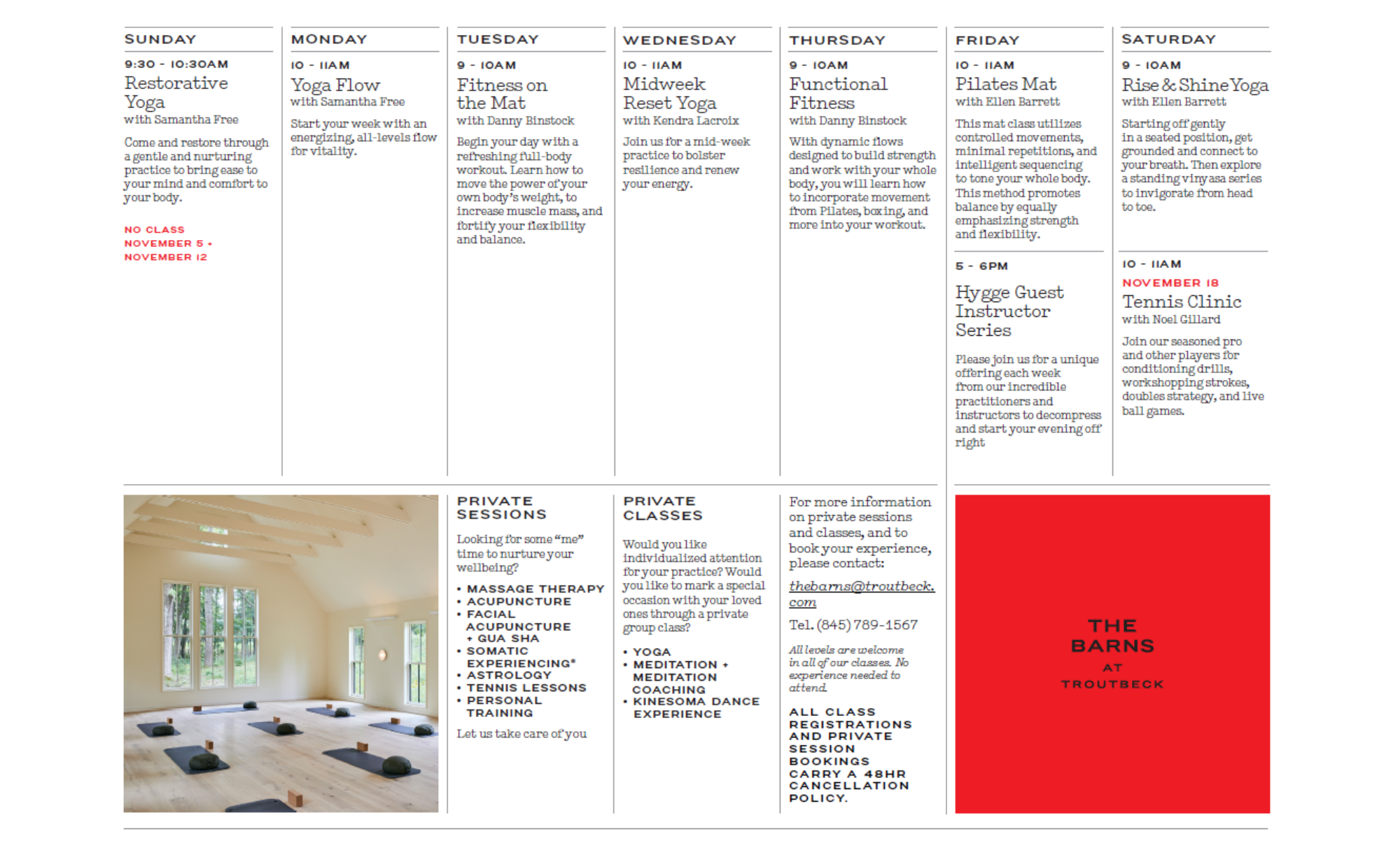 It's getting colder which means that the Friday evening Hygge Guest Instructor Series is back at Troutbeck.
NOVEMBER 3 - THERAPEUTIC YOGA
with Kendra Lacroix
This yoga class focuses on a healthy outlook, confidence and relief. In one hour, we will reduce joint and muscle tension, improve sleep, and minimize fatigue through fluid movements and breath work. This class focuses on lower back and sacrolliac joint relief.
NOVEMBER 10 - YOGA NIDRA AND MEDITATION
with Kendra Lacroix
Join us for a relaxing, comforting hour-long restorative yoga practice. In this class we will begin our practice with gentle movement, restore and relax with props and end with the nurturing practice of yoga nidra. Yoga nidra is perfect for winding down after a long week. It is a meditation and conscious relaxation practice that will serve as the perfect reset to start your weekend.
NOVEMBER 17 - ASTROLOGY
with Kathryn Andren
Receive insight and inspiration for your next steps with our in house Astrologer, Kathryn Andren. Discover today's planet patterns with insights for the new year. Ask the astrologer for supportive suggestions in any area: health, relationships, family or career. Astrology is timeless wisdom revealing practical strategies for today's world.
NOVEMBER 24 - A HEART OF GRATITUDE: MINDFUL MOVEMENT AND MEDITATION TO CULTIVATE HEARTFULNESS
with Sandrine Harris
In the fullness of our lives, and with the holidays upon us, it's a beautiful opportunity to tune into our internal experiences and tend to our stress levels, while growing our capacity to be heart-centered. During this hour, we'll explore brief practices to honor what we're moving through in our lives while turning towards compassionate listening