January Wellness Calendar Lead Image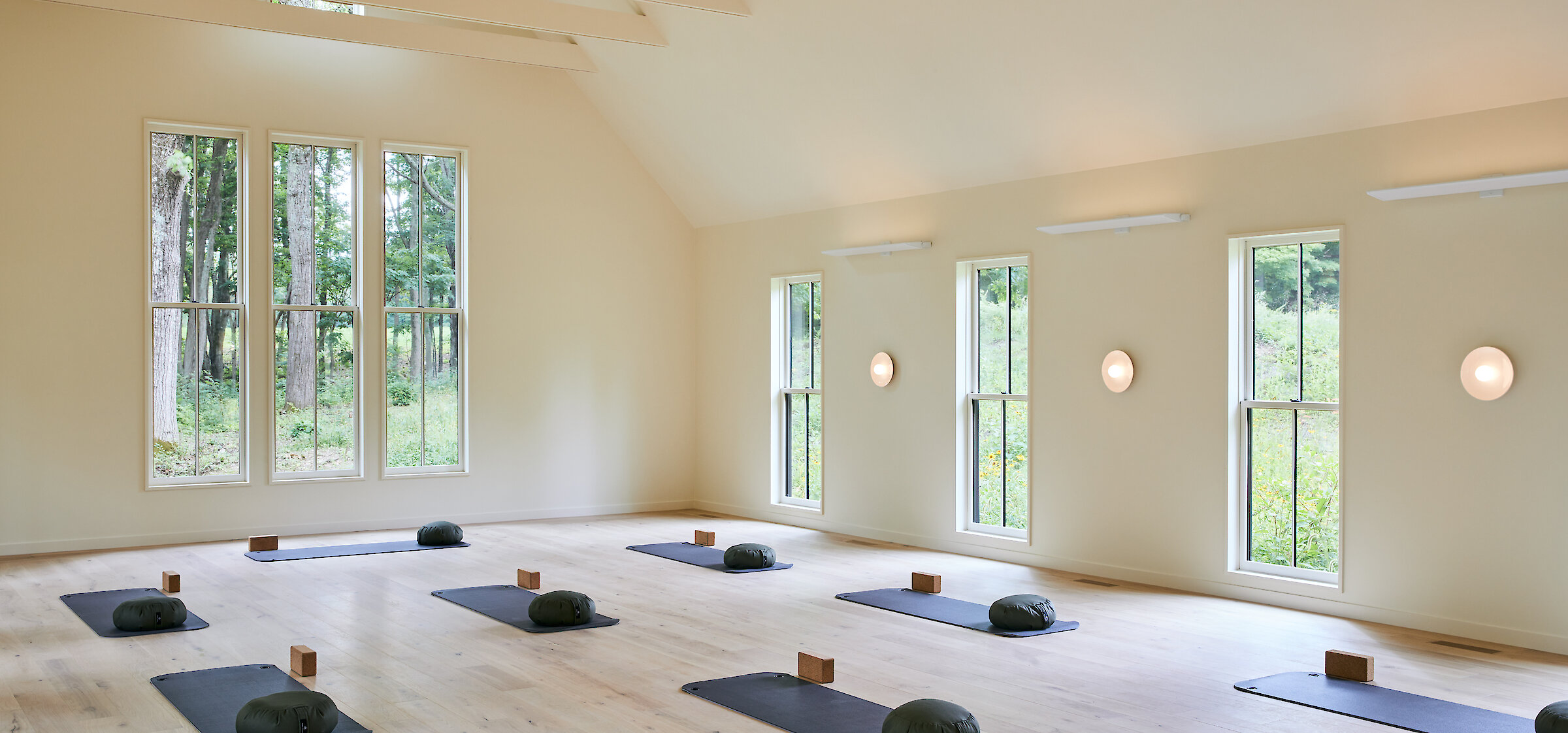 January Wellness Calendar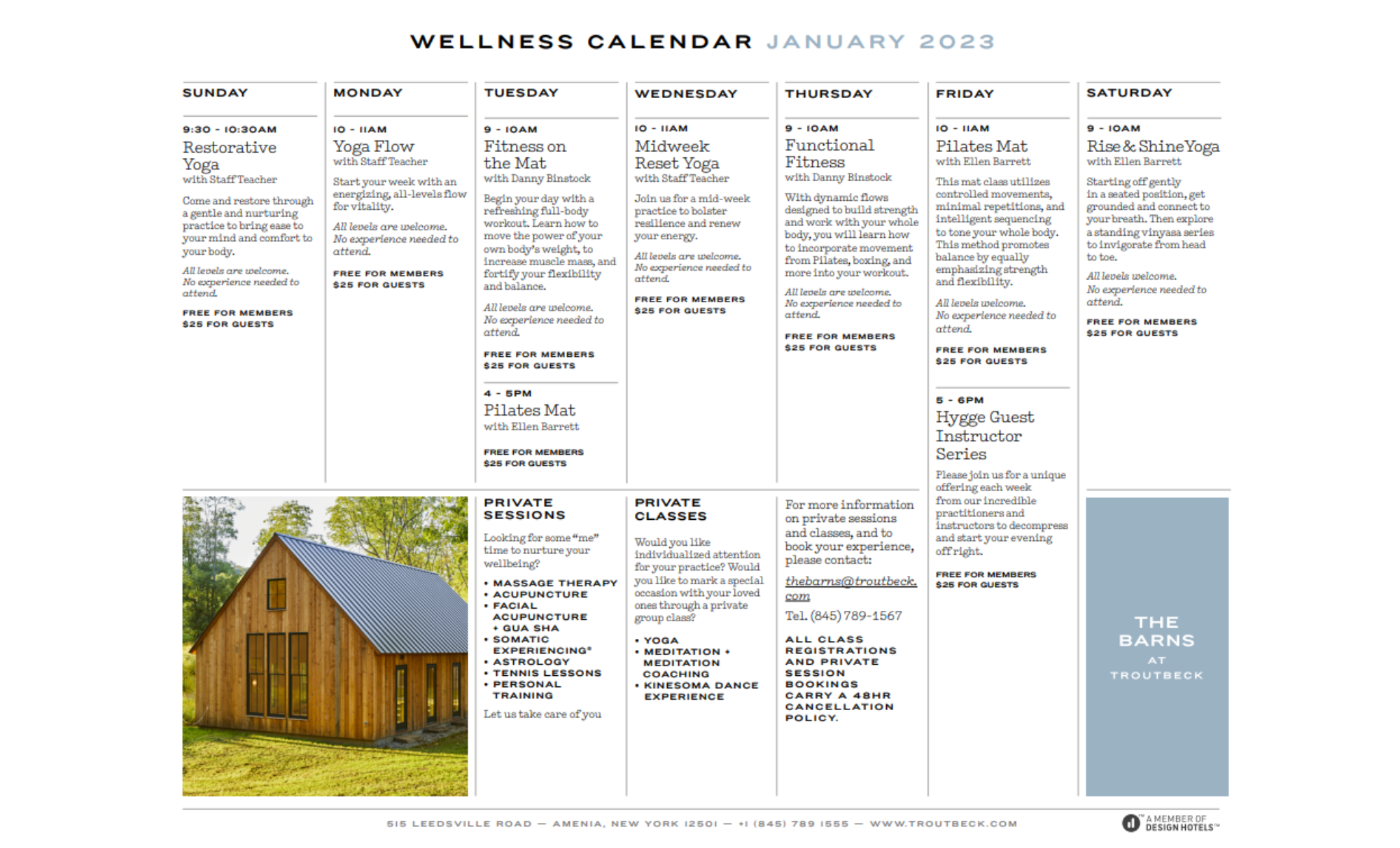 Hygge Class Series
Fridays at 5pm
January 6 - Katonah Yoga with Michael Torrant

Katonah Yoga is back at Troutbeck! Ease into greater function, stability, and mobility through the process of Katonah Yoga®. Embodying a yoga practice that is not about performance, we come into a meaningful and deeper connection with its mind-body benefits.
Michael offers a playful and educational perspective on learning about yourself and working with your individual body to sense of ease and alignment. Props and modifications will be offered throughout this experience.
No yoga experience needed to join this session.

January 13 - Candlelight Restorative with Kendra Lacroix

Please join us for a relaxing, comforting hour-long restorative yoga practice by candlelight. In this class, we will begin our practice with gentle movement, restore and relax with props, and end with the nurturing practice of yoga nidra.
No yoga experience needed to join this session.
January 20 - Slow Flow & Sound with Samantha Free
Join Samantha for an hour of relaxing, restoring and renewing. Slow Flowing Movement with deep stretching leading into a calming final relaxation with quartz sound bowls and Koshi Chimes.
No yoga experience needed to join this session.
January 27 - Meditative Presence: A Path for this Newest Year with Sandrine Harris
As we enter the flow of 2023, this experience offers time to tune in and enrich your meditative practice. This guided process is a mix of short meditations, walking with presence (inside the cozy Tall Barn), gazing at winter's beauty, and conversation.
No experience needed to join this session.
Please email to book a class or treatment
Culture Inquiry Form
Inquire Now
January Wellness Calendar
If you are interested in attending this cultural event, or simply would like more information please fill out the form below.
Please click the Submit button once. The form takes a few seconds to process.