Debuts at Troutbeck: Akbar Hussain's "Truth is a Flightless Bird" Lead Image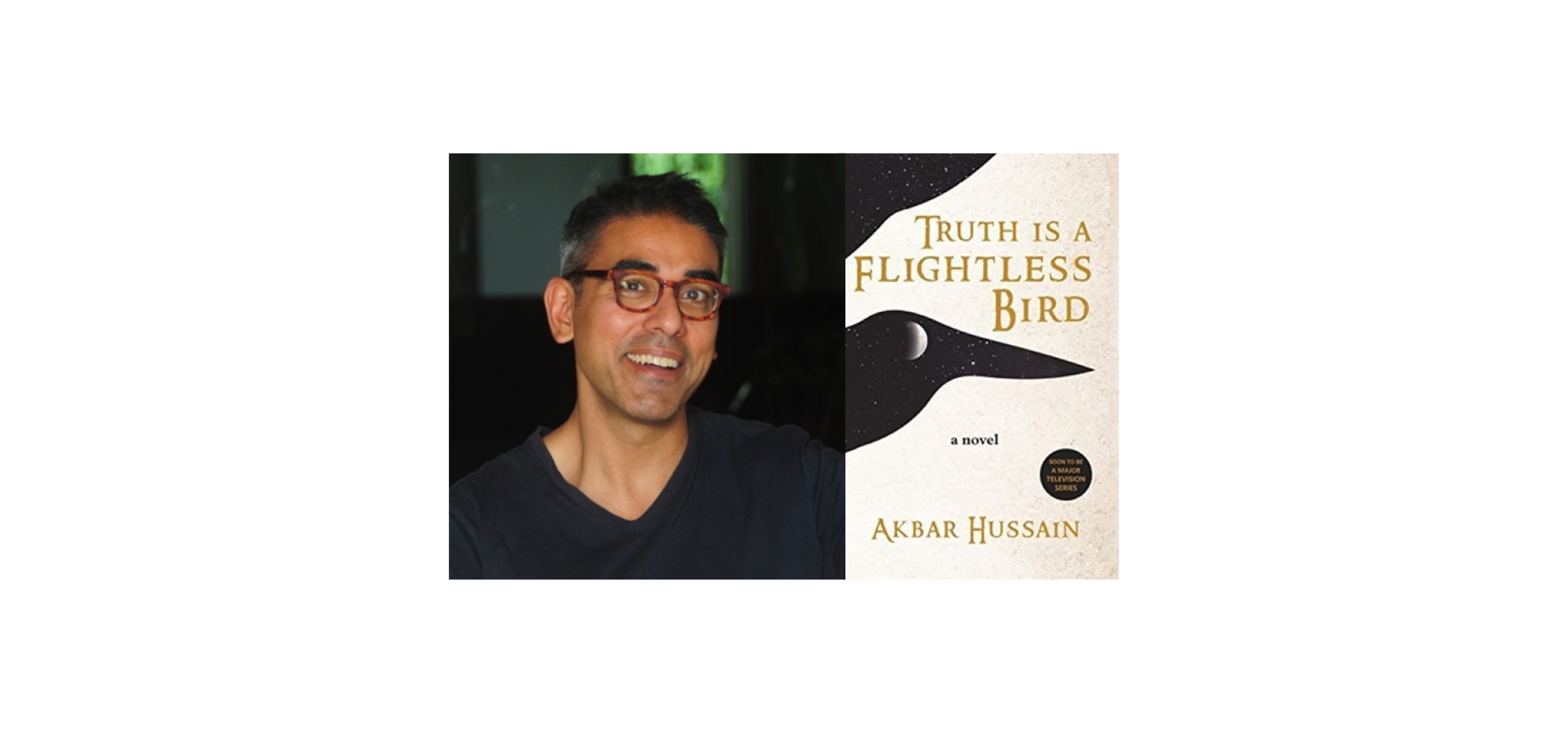 Debuts at Troutbeck: Akbar Hussain's "Truth is a Flightless Bird"
January 14, 2023
The Gallery
6pm
As a historic haven for writers, artists, and thinkers, and in collaboration with our favorite local bookshop, House of Books in Kent, CT, we are delighted to present Debuts at Troutbeck, a series dedicated to introducing readers to the next great generation of writers. At each session of Debuts at Troutbeck, authors will read from their new work and then take questions from attendees.
Register to attend .
To purchase the book, please visit our friends at House of Books, or purchase the book from their shop online here
Truth is a Flightless Bird by Akbar Hussain
"Truth is a Flightless Bird is a brilliantly pulled-off city noir that shocks and excites. Akbar has created a delicious blend of nail-biting suspense." - Leye Adenle, author of When Trouble Sleeps
"Great stories change the way you see the world. Truth is a Flightless Bird is a savage love letter to Nairobi, and a chronicle of the human heart." – Laurence Daren King, author of the Booker Prize Longlisted Boxy an Star
President Obama's impending arrival to Nairobi is the electric backdrop to this dazzling debut. Yet, beneath the glittering celebrations, beats the pulse of a city aflame.
It is into this crucible that Nice (real name Theresa) lands, fleeing her Somali drug-dealer boyfriend, her brutal UN work in Mogadishu, and the life choices stalking her. So desperate is she to flee that she involves one of her oldest friends, Duncan, an American pastor heading a church in Nairobi. On the way back from the airport, their car crashes, and Nice is abducted by a crooked immigration cop, Hinga, and Duncan finds himself having to delve into the moral complexities of the under-city to rescue Nice. But how deep can Duncan go, without destroying his faith, and himself?
Truth is a Flightless Bird is a brutal love letter to the frontier town that is present-day Nairobi: a studied observation of the failure of bare-knuckled capitalism, the inequality machines our cities have become, and— ultimately—the profoundly irrational human capacity to hope, to risk everything in order to have something in which to believe. With Truth is a Flightless Bird, Hussain establishes a remarkable voice, one truly his own