DEBUTS AT TROUTBECK: Authors David Santos Donaldson of "Greenland" and Emily Hall of "The Long Cut" Lead Image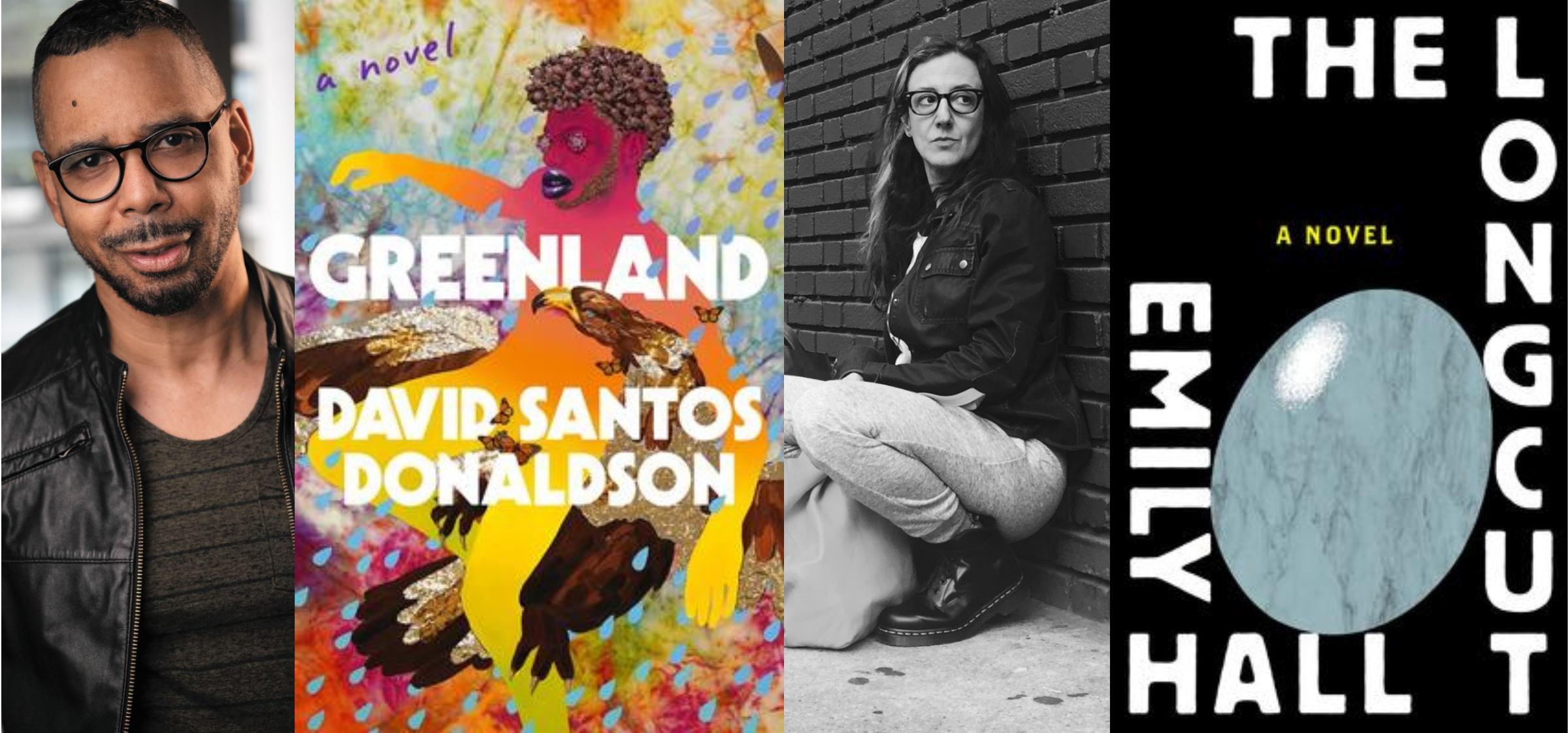 DEBUTS AT TROUTBECK: Authors David Santos Donaldson of "Greenland" and Emily Hall of "The Long Cut"
August 18, 2022
6:00pm - 7:00pm on the Ballroom Patio
FREE
As a historic haven for writers, artists, and thinkers, and in collaboration with our favorite local bookshop, House of Books in Kent, CT, we are delighted to present Debuts at Troutbeck, a series dedicated to introducing readers to the next great generation of writers. At each session of Debuts at Troutbeck, authors will read from their new work and then take questions from attendees and each other.
Register to attend here.
Greenland by David Santos Donaldson
A dazzling, debut novel-within-a-novel in the vein of The Prophets and Memorial, about a young author writing about the secret love affair between E.M. Forster and Mohammed el Adl—in which Mohammed's story collides with his own, blending fact and fiction.
In 1919, Mohammed el Adl, the young Egyptian lover of British author E. M. Forster, spent six months in a jail cell. A century later, Kip Starling has locked himself in his Brooklyn basement study with a pistol and twenty-one gallons of Poland Spring to write Mohammed's story.
Kip has only three weeks until his publisher's deadline to immerse himself in the mind of Mohammed who, like Kip, is Black, queer, an Other. The similarities don't end there. Both of their lives have been deeply affected by their confrontations with Whiteness, homophobia, their upper crust education, and their white romantic partners. As Kip immerses himself in his writing, Mohammed's story – and then Mohammed himself – begins to speak to him, and his life becomes a Proustian portal into Kip's own memories and psyche. Greenland seamlessly conjures two distinct yet overlapping worlds where the past mirrors the present, and the artist's journey transforms into a quest for truth that offers a world of possibility.
Electric and unforgettable, David Santos Donaldson's tour de force excavates the dream of white assimilation, the foibles of interracial relationships, and not only the legacy of a literary giant, but literature itself.
David Santos Donaldson was raised in Nassau, Bahamas, and has lived in India, Spain, and the United States. He attended Wesleyan University and the Drama Division of the Juilliard School, and his plays have been commissioned by the Public Theater. He was a finalist for the Urban Stages Emerging Playwright Award and has worked as the Artistic Director for the Dundas Centre for the Performing Arts in Nassau, Bahamas. Donaldson is currently a practicing psychotherapist, and divides his time between Brooklyn, New York, and Seville, Spain. Greenland is his first novel.
---
The Longcut by Emily Hall
The narrator of The Longcut is an artist who doesn't know what her art is. As she gets lost on her way to a meeting in an art gallery, walking around in circles in a city she knows perfectly well, she finds herself endlessly sidetracked and distracted by the question of what her work is and how she'll know it when she sees it.
Her mental peregrinations take her through the elements that make up her life: her dull office job where she spends the day moving items into a "completed" column, insomniac nights in her so-called studio (also known as her tiny apartment), encounters with an enigmatic friend who may or may not know her better than she knows herself. But wherever she looks she finds only more questions—what is the difference between the world and the photographed world, why do objects wither in different contexts, what is Cambridge blue—that lead her further away from the one thing that really matters.
An extraordinary feat of syntactical dexterity and comic ingenuity, The Longcut is ultimately a story of resistance to easy answers and the place of art and the artist in the world.
Emily Hall has been a contributor to Artforum since 2003; her writing has also appeared in the New York Times Book Review, The Stranger, and the zine RedHeaded StepChild. The Longcut, her first novel, was shortlisted for the 2020 Novel Prize. She lives in New York, where she edits exhibition catalogues at The Museum of Modern Art.