Cottage Courses: Upcycled Oven Mitt Workshop with Natalie Baxter Lead Image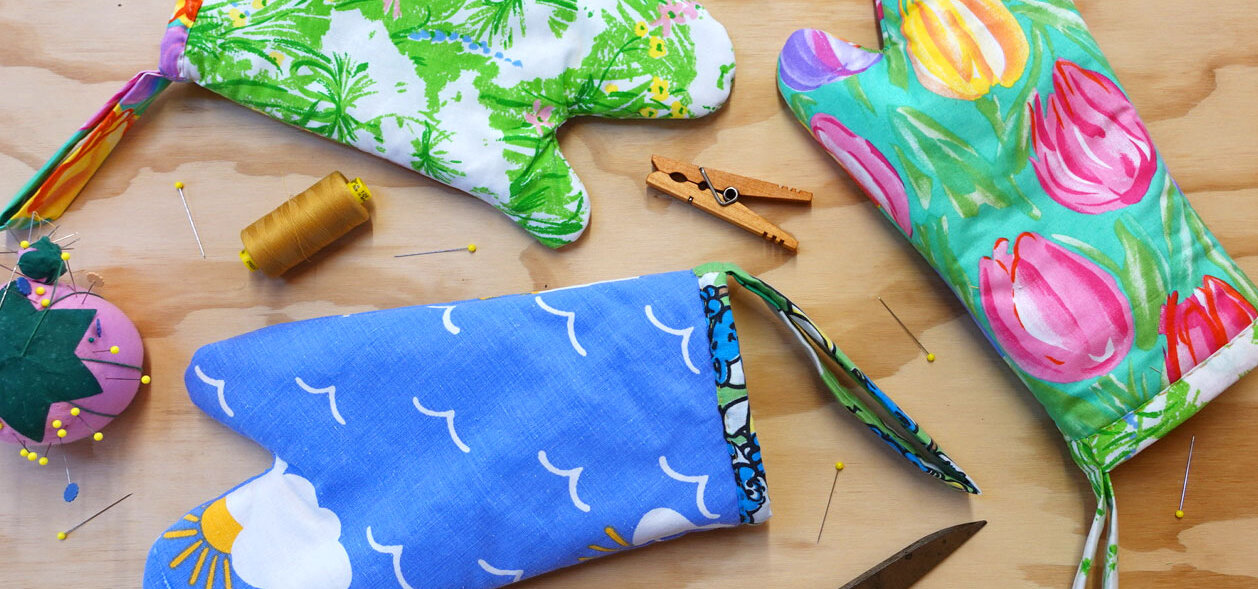 Cottage Courses: Upcycled Oven Mitt Workshop with Natalie Baxter
April 15, 2023
1pm - 4pm
The Ballroom
$120pp
In this one day workshop, we will transform found fabrics into functional oven mitts using hand sewing and quilting techniques. Beginner and expert hand sewers are welcome. All tools and materials will be provided, but feel free to bring your own fabric or old clothing to make your oven mitt extra unique.
Cottage Courses are artist-taught workshops created in the spirit of sharing unique methods and skills within our community. Founded by Natalie Baxter and Polly Shindler, these all-level courses connect participants with artists and practitioners who bring their own spin to learning and creating. Course offerings are related to their own practice, sharing their aideas and work throughout these casual gatherings. Hopefully these courses will empower participants to create and innovate on their own, while making some new friends along the way.
---
Natalie Baxter is an artist working primarily with fabric to create soft sculptures and quilted wall hangings that playfully push controversial social and political issues. Most recently, she has been incorporating found and discarded domestic fabric and objects in her work.
Natalie received her MFA from the University of Kentucky and her BA in Studio Art from The University of the South; Sewanee. Her work has been exhibited at galleries, museums, and fairs internationally. After frequenting the Wassaic Project residency, she moved her home, studio and family to Wassaic, NY.
Culture Inquiry Form
Inquire Now
Cottage Courses: Upcycled Oven Mitt Workshop with Natalie Baxter
If you are interested in attending this cultural event, or simply would like more information please fill out the form below.
Please click the Submit button once. The form takes a few seconds to process.