Cottage Courses: Natural Pigment Watercolor Workshop with Julia Norton Lead Image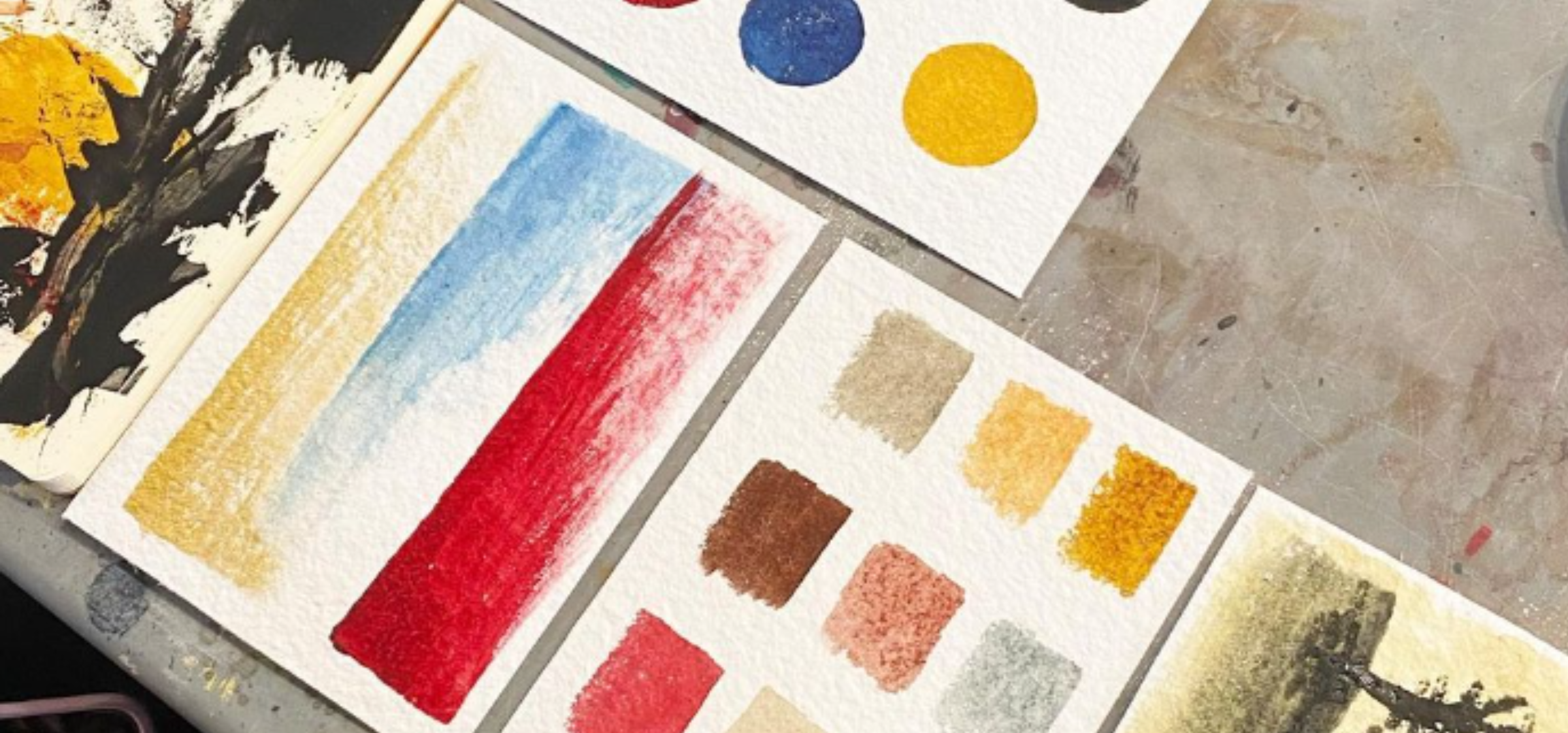 Cottage Courses: Natural Pigment Watercolor Workshop with Julia Norton
Sunday, October 15
1pm - 4pm
The Gallery
$180pp
In the first half of the workshop guests will learn about historic natural color pigments, specifically where they come from and how they exist in nature, by looking at a range of rare samples. Participants will learn about their cultural implications and uses dating from the past to the present, as well as explore their unique qualities through observation.
After a demo, everyone will make our own watercolor paints from scratch using earth pigments, then spend the rest of the workshop making original works of art on paper with them. Participants will also have the opportunity to experiment with pre-made inks made from foraged plants, and paints crafted from materials such as precious lapis lazuli, añil (indigo) from Oaxaca, Mexico, and a range of ochres sourced from around the world.
In addition to an original work of art, each participant will leave with samples of the watercolor paints we made together to use at home.
Julia Norton is a multidisciplinary artist and educator. In her art practice, research, and education work she explores the unique qualities, histories, and legacies of color materials - such as ochres, mineral pigments, and plant based inks and dyes. She holds an MFA from SUNY Purchase and an Ed.M from the Harvard Graduate School of Education. She has exhibited at galleries such as Lyles & King, The Wassaic Project, and Dread Lounge, and has participated in residencies at The Wassaic Project, Cooper Union, Mass MoCA, the Banff Centre for Arts and Creativity, SIM Residency (Reykjavik, Iceland), and Pocoapoco (Oaxaca, Mexico). She has worked as an educator and teaching artist at the New Museum, Pioneer Works, Swiss Institute, Abrons Art Center, Dia:Beacon, and Harvard Art Museums.
---
Cottage Courses are artist-taught workshops created in the spirit of sharing unique methods and skills within our community. Founded by Natalie Baxter and Polly Shindler, these all-level courses connect participants with artists and practitioners who bring their own spin to learning and creating. Course offerings are related to their own practice, sharing their aideas and work throughout these casual gatherings. Hopefully these courses will empower participants to create and innovate on their own, while making some new friends along the way.