Cottage Courses: Embroidery Workshop with Michelle Beaulieu-Morgan Lead Image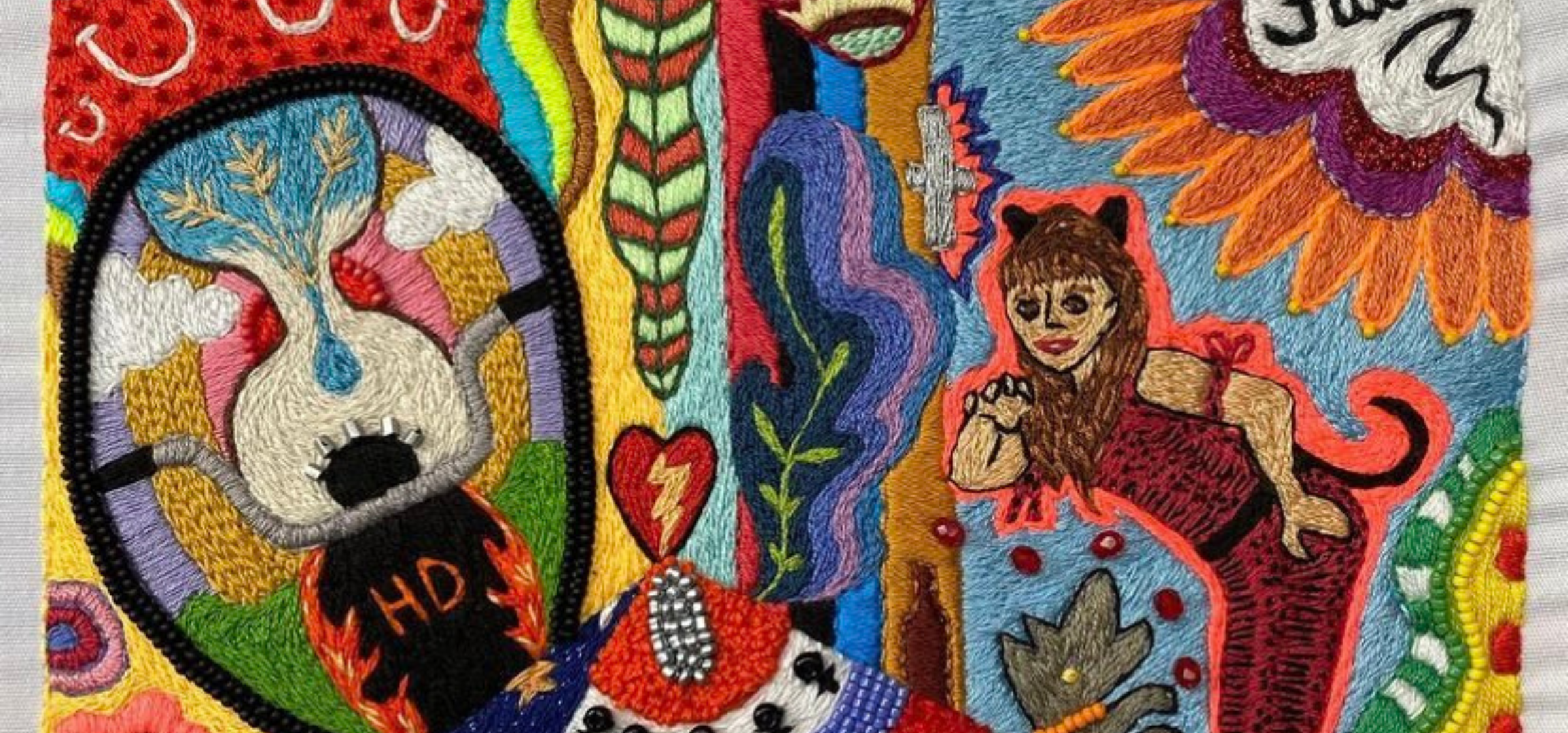 Cottage Courses: Embroidery Workshop with Michelle Beaulieu-Morgan
June 17, 2023
12pm - 4pm
$140pp
Interested in learning hand embroidery but overwhelmed by all the tutorials you find online? Have a good start on some basic stitches but want to explore the medium with some guidance? This one-day course will allow you to explore different materials, styles, and techniques in a supportive and creative environment. Together we will use a basic pattern to get comfortable with freeform embroidery. Materials will be provided, and participants will be able to bring home materials to finish projects at home if they are not completed in class.
Topics covered include:
Choosing a fabric/base & frame
Needle sizes & thread selection
Transferring/drawing designs on fabric
Basic stitches: Running, backhand, satin, French knot, chain, long-and-short, and split
Creating texture with beads and other embellishments
Michelle Beaulieu-Morgan is a textile artist who works primarily in embroidery, punch needle, and tufting. She is a self-described maximalist who is motivated by color, texture, the uses of narrative, queer history, and the absurd. She lives in New Haven, CT, where she is active in the arts and makerspace communities. Her work has been exhibited across the United States.
---
Cottage Courses are artist-taught workshops created in the spirit of sharing unique methods and skills within our community. Founded by Natalie Baxter and Polly Shindler, these all-level courses connect participants with artists and practitioners who bring their own spin to learning and creating. Course offerings are related to their own practice, sharing their aideas and work throughout these casual gatherings. Hopefully these courses will empower participants to create and innovate on their own, while making some new friends along the way.