Art Show: DESIRE by Reza Shafahi Lead Image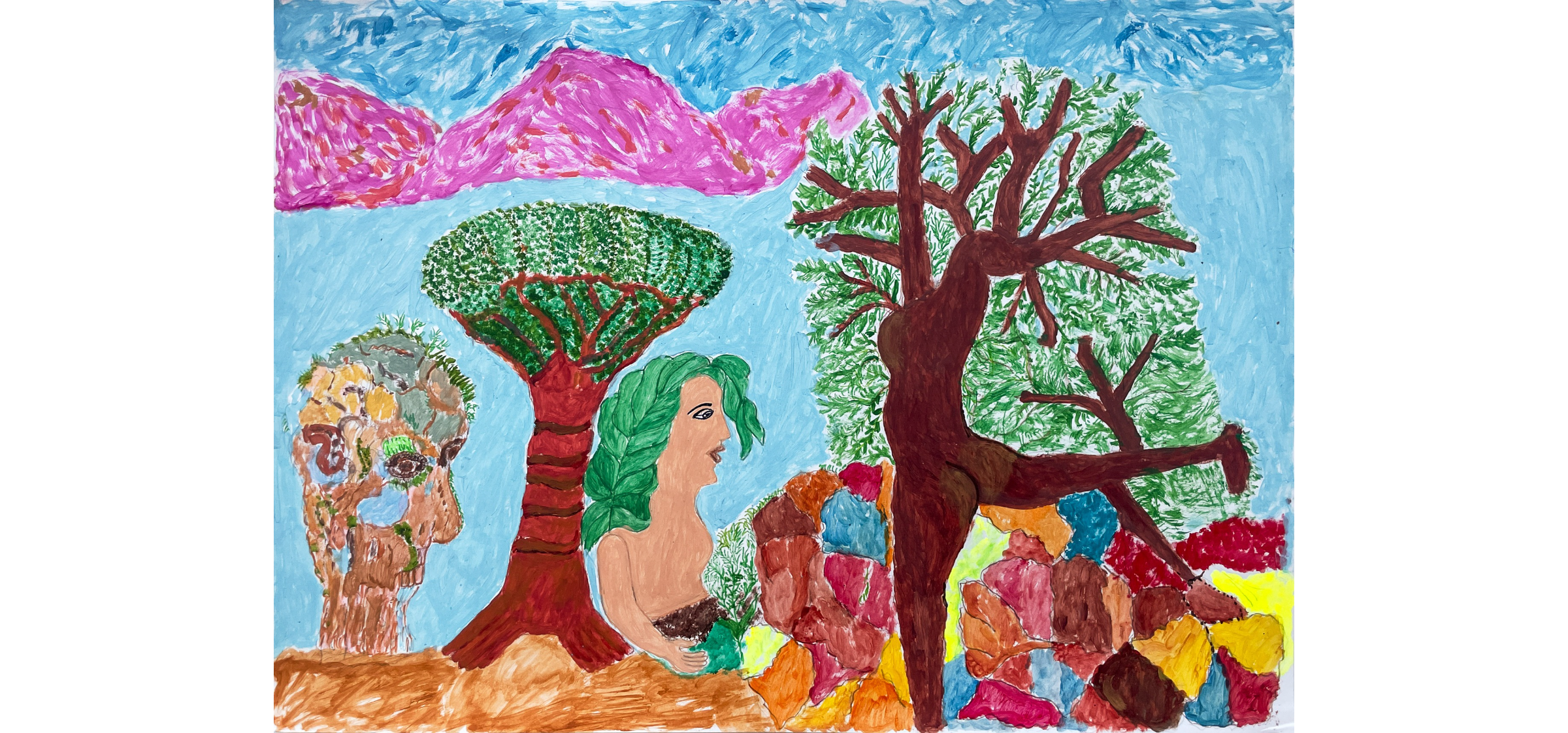 Art Exhibit

Art Show: DESIRE by Reza Shafahi

July 7 - September 30, 2023

The Gallery - By Appointment

Opening Reception - July, 21 6pm - 8pm
JULY 7 - SEPTEMBER 30 , 2023
Openining RECEPTION: FRIDAY, JULY 21, 6-8PM
Troutbeck is pleased to present DESIRE, its first exhibition of artist Reza Shafahi, curated by and in collaboration with James Barron Art of South Kent, CT.
Shafahi is a self-taught Iranian artist who began painting in 2012 at the age of 72.
From a wealthy Iranian family, Shafahi became a professional wrestler, but was forced to stop wrestling during the Iranian revolution and took to gambling. "I discovered playing cards, [that] slowly took over my life," he explained in a recent interview by Jerry Saltz, art critic for New York Magazine.
Ten years ago his son, Mamali, asked Shafahi to make a drawing, and also asked for a few drops of his sperm, as a part of Mamali's long-term art project, Daddy Sperm. Shafahi has been drawing ever since. "I gave my sperm, and my son Mamali was created. Then my son gave birth to me as an artist," Shafahi said.
Shafahi continually creates art in order to bring a sense of equilibrium to his life. He draws inspiration from literature, Khayyam poems, film, and world events; by combining these influences with his surrealistic figures and landscapes, he has created a unique visual language. His work combines the dreamlike and the erotic into whimsical, eccentric compositions. He considers this ongoing creative practice a continuous body of work. "Persian culture is sexual and gluttonous. All texts are about desire... My work in four words: sexual, organic, opulent, vivid," Shafahi explained in New York Magazine.
Shafahi's work has been exhibited throughout the world, in New York, Berlin, Pistoia, and, most recently, in "City Prince/sses" at the Palais de Tokyo, Paris, June 21 – September 8, 2019. Shafahi is currently being exhibited at Club Rhubarb in Manhattan. James Barron Art has show Shafahi's work four times at the Outsider Art Fair.

Shafahi's book, The Diary of a Gambler, will be available in Troutbeck's shop.
About James Barron Art:
James Barron founded his art business in 1987 as a private art dealer and consultant, and established James Barron Art in 2010. He specializes in modern and contemporary American and European art. Trained as an art historian (Phi Beta Kappa, magna cum laude) at Brown University, Barron is known for his refined vision and ability to juxtapose works in unexpected combinations. He exhibits regularly at art fairs including The ADAA Art Show, the Dallas Art Fair, the Outsider Art Fair, and Intersect Art and Design fairs.

James Barron divides his time between Rome, Italy, and Kent, CT. He worked at Knoedler Gallery from 1980-85 with Post-War and Contemporary American art and at Jan Krugier Gallery from 1985-87, with the Marina Picasso Collection and Modern masterworks. He has sold Modern works by Picasso, Matisse, Arp, Giacometti and Pollock, as well as Contemporary art by Andy Warhol, Sol LeWitt, Beverly Pepper, Jules Olitski, Alice Neel, Winfred Rembert, Norman Lewis, and Cy Twombly. Barron is equally adept in guiding both new and experienced collectors.
Reza Shafahi will be on view from July 5, 2023 through September 30, 2023. For inquiries, please contact Dylan Everett or Hascy Cross .
To set up a time to view the works at Troutbeck, please contact
Reza Shafahi
Untitled, 2021
acrylic on paper
19 1/2h x 27 1/2w in