Art Show Homebird by Polly Shindler Lead Image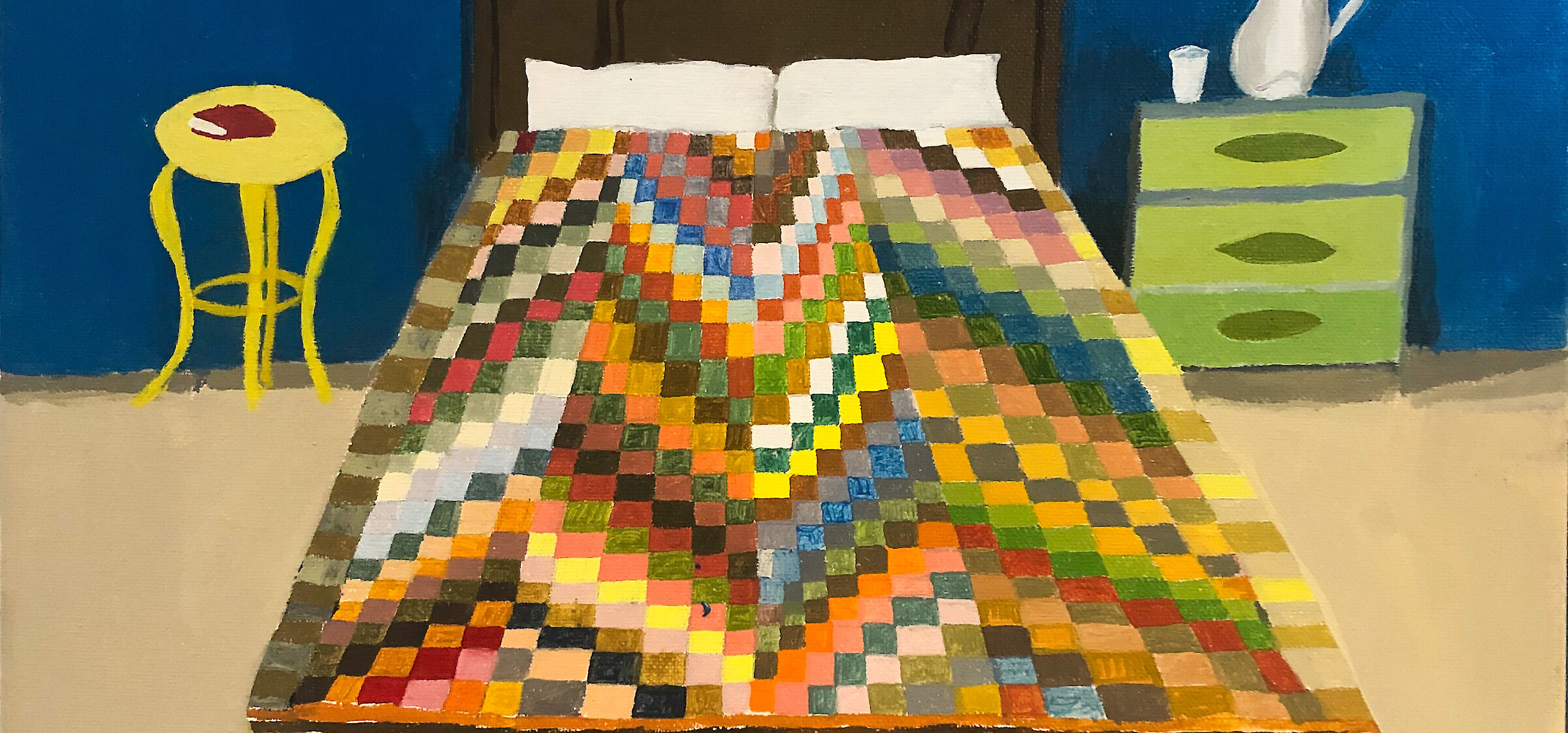 Art Exhibit

Art Show Homebird by Polly Shindler

May 20 - August 7, 2022

Opening Reception: Wednesday, June 8, 5-7pm
Troutbeck is pleased to present Homebird, a solo exhibition by Polly Shindler curated by Will Hutnick. Homebird presents a selection of Shindler's paintings from 2018 to the present that explore ideas surrounding place, solitude, domesticity, care and comfort, and what it means to call a place a "home."
Shindler creates situations on canvas by using paint to convey the idea or "symbol" of a room, scene, and/or landscape. Her attention is focused on the design of both the physical space that is depicted in her paintings as well as the actual space via the painting's surface. The scenes Shindler depicts are largely imagined and sourced from images found both in the real and digital world. Her interest in creating these environments stemmed from prior investigations around solitude and retreat. Shindler considers color, pattern and texture in an architectural and art historical context when creating each work. Her investment in both classical styles and modern designs create a scaffold for the spaces she wants to construct. These decisions dictate the feeling and atmosphere of the space, and skirt the fine line between realism and design.
Shindler's varied interests in materials, techniques and subject matters has led to experimentations and shifts in processes, form and media. In the past few years, the artist has learned to quilt, paper mache, garden, and rug-tuft. Whether concepts or formal considerations are carried over from one medium or process to the next, each new activity Shindler dives into informs her paintings, drawings and sculptures. Shindler's newly found interest in traveling for art's sake - via day trips, participation in artist residency programs, vacations by painting en plein air, and by taking reference photos for her work - has led her to discover a deep fascination in location and the idiosyncrasies of a place, much in the way she explores concepts of interior and personal space.
For more information and to schedule a visit, please contact Will Hutnick:
---
An opening reception will be held on Wednesday, June 8, 5-7pm. Please R.S.V.P. if you'd like to attend.