ADA Accessibility Lead Image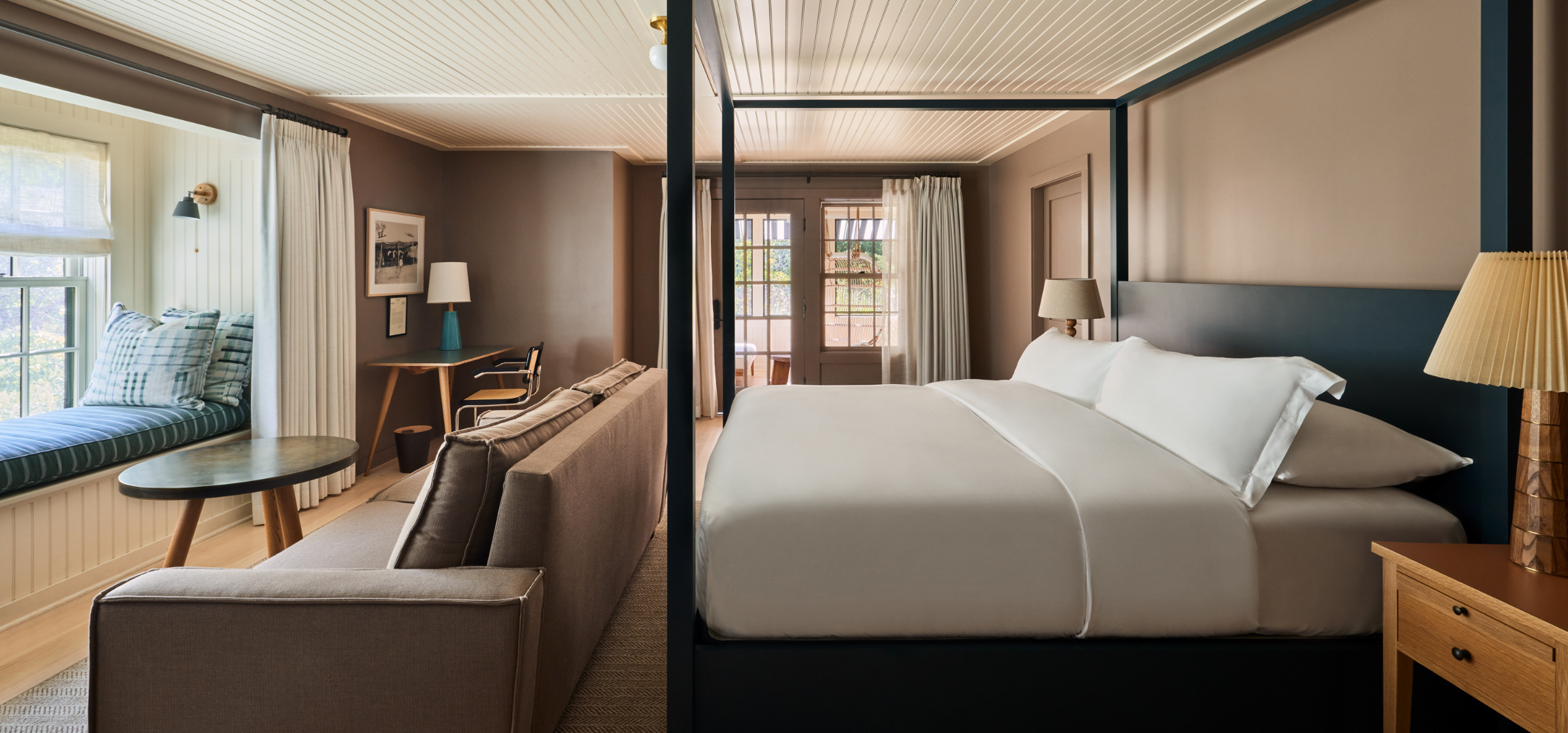 ADA Accessibility
We endeavor to ensure that our guests with disabilities or mobility needs are as equally cared for as any other. To plan your visit, please contact our team directly at or by calling +1 (845) 789-1555.
Troutbeck is a former estate property and once a private residence. All of our guestrooms are located in existing structures, thoughtfully renovated and remodeled, including a fully accessible suite located in the Manor House and two fully accessible suites in Benton House.
As you think about your overnight stay with us:
Reception is located in the Manor House. Please park in the circle directly before the front door. To your right is a fully accessible ramp. The push-button door activator is located on your left as you approach. Reception is directly ahead
Our reception staff will gladly meet you at your car, should you prefer, with your guestroom key and will show you to your guestroom
Troutbeck offers three fully accessible ground floor guestrooms. Two of these guestrooms are located in the Benton House and one is located in the Manor House, all respectivedly categorized as one-bedroom suites. For those who require the use of the suite for reasons of disability, the room rate charged shall equal our best available rate for a typical guestroom.
All public reception, dining and meeting rooms within the Manor House are accessible by a standard dimension wheelchair
A unisex accessible WC is located at reception
Additional Men's and Women's accessible WC's are located via the Ballroom
Amenities and accessibility:

The Barns, our wellness and fitness facility is fully accessible and includes a unisex ADA equipped changing room and WC
The Pool is fully accessible via the ramp located next to the Pool Grill. A deck lift is available at any time during our regular operating hours until sunset. A pool deck level Cabana may be reserved for your use should you wish. Two are available
We look forward to welcoming you to Troutbeck. Please do contact us with any questions, concerns or requests prior to your arrival.